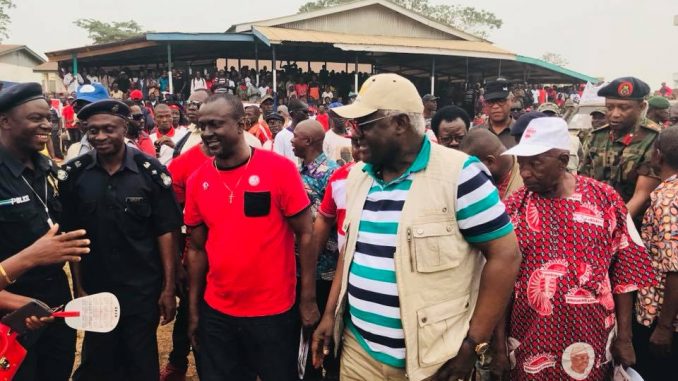 By State House Communication Unit
President Dr Ernest Bai Koroma this morning Thursday 21 December made a stop on his 'Thank you tour' in Blama, Small Bo chiefdom in Kenema district.
The president thanked the people for their warm reception, saying that it has always been their custom to welcome him this way even with short notice. He extolled the relationship between himself and the people of Small Bo and thanked them for giving him the opportunity to serve as President of Sierra Leone for two terms. "I won't exit as President without visiting you to say goodbye," he said. He also personally thanked paramount chief Mohamed Dafie Benya for his personal support over the years and also thanked Madam Joan Benya for mobilizing the women of Small Bo in support of the APC.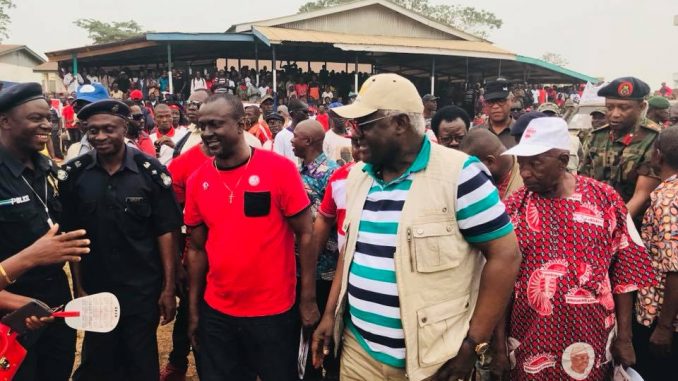 President Koroma assured the people of Small Bo that all projects initiated by his government will continue even after his retirement. He also used the opportunity to introduce and present Dr Samura Kamara as the APC presidential candidate and Hon. Chernoh Bah as his running mate in the March 2018 election.
PC Mohamed Dafie Benya told his people how lucky they were for having been opportuned to rub skin with the president, assuring President Koroma that Blama is home to the APC.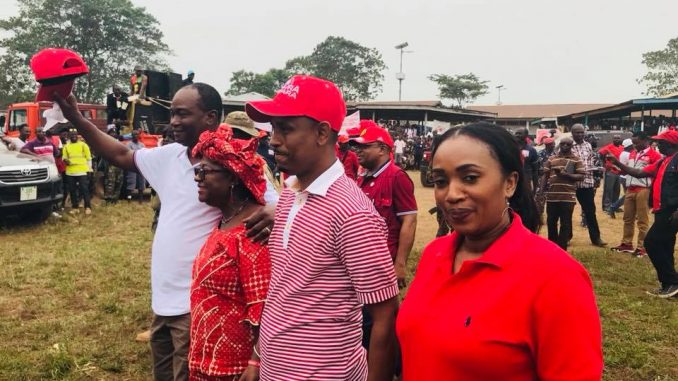 Madam Joan Benya, wife of PC Benya in her speech said her husband spoke as a paramount chief, but she was going to speak as a politician reckoning with the APC party. She introduced the APC women's wing in Blama and reported on their embarkment on cassava farming for which they received direct funding from John Bornoh Sisay. She disclosed that Mr Bornoh Sisay has promised to purchase a cassava processing machine for them, raised concerns of building a party office in Blama as well as the need to support the youth group in Small Bo. Madam Benya with emphasis, urged the party to award symbol to a female candidate to stand as councillor in Blama.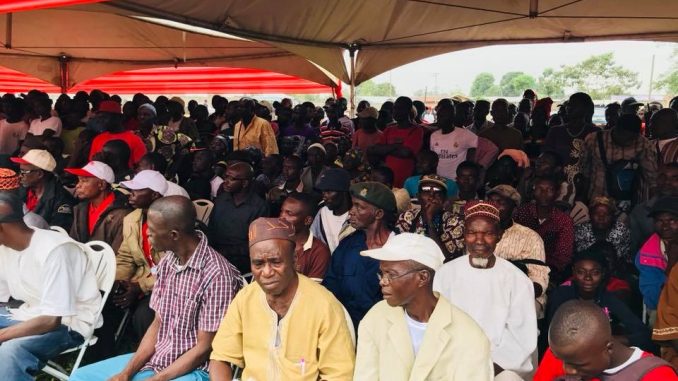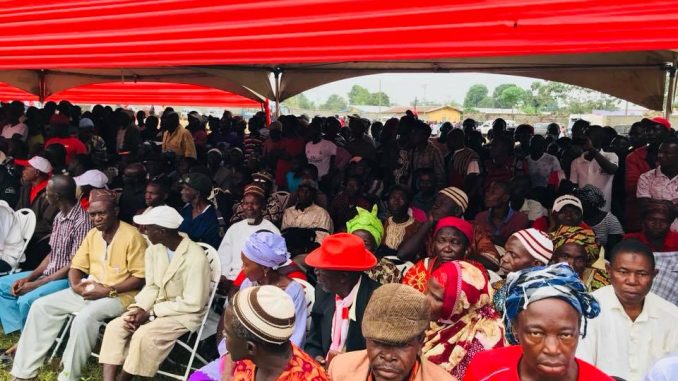 In another development, President Koroma in his capacity as Commander-in-Chief of the Republic of Sierra Leone Armed Forces (RSLAF) concluded an inspection tour of phase two of the construction of Gondama Barracks in Bo district.
The second phase of the construction of Gondama Barracks which is undertaken by Fackban Construction General Services includes one ultra modern house for the Sergeant Major and six ultra modern houses of two apartments each for Senior Non-Commissioned Officers that will accommodate 12 families (NCOs).
From Gondama, President Koroma and entourage moved on to Koribondo and Pujehun to continue his 'thank you tour'.