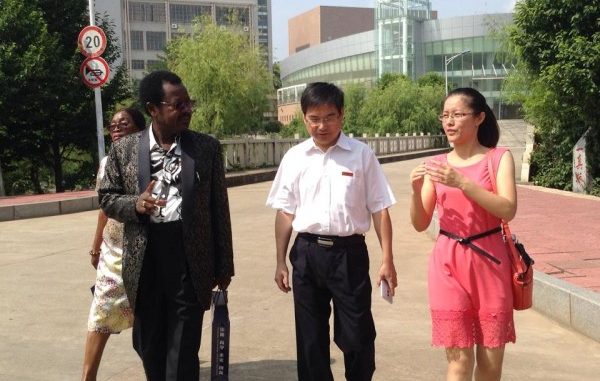 Sierra Leone's envoy to the People's Republic of China, with accreditation to several other countries in the South-East Asian Pacific, His Excellency Victor Bockarie Foh has joined other Diplomatic Envoys in China to attend the "2014 Tour of Ganzhou", in Ganzhou, Jianxi Province, a place reputed as the Hakka Cradle and World's Village of Navel Oranges.
Organized by the People's Association for Friendship with Foreign Countries of Ganzhou City and co-hosted by the World Peace Foundation of China, the '2014 Tour' commenced on 18th and ended on the 20th of July. It was aimed at introducing the Envoys to Ganzhou's ecological charm, enable Envoys step into the unique Hakka culture for which Ganzhou is the Cradle, show them the birth place of Chairman Mao's ' Long March' and the improved Housing Projects the Chinese Central Government was undertaking for the Rural People in that Province.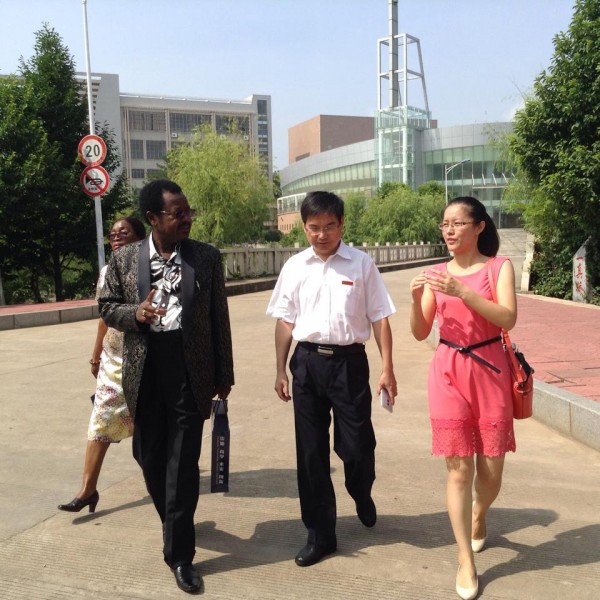 His Excellency Victor Bockarie Foh and other Envoys visited a Pilot Project which was designed for the improvement of human living environment. He also visited Lake Doushui in Shangyou County and Mt. Yangling County, and the Hakka Round House, amongst other places.
Giving his impression about the visit, His Excellency Victor Bockarie Foh said he was happy to be in a Sister City of Freetown and to be at the cradle University of the Confucius Institute an extension of which is doing so well at Fourah Bay College in Freetown, Sierra Leone.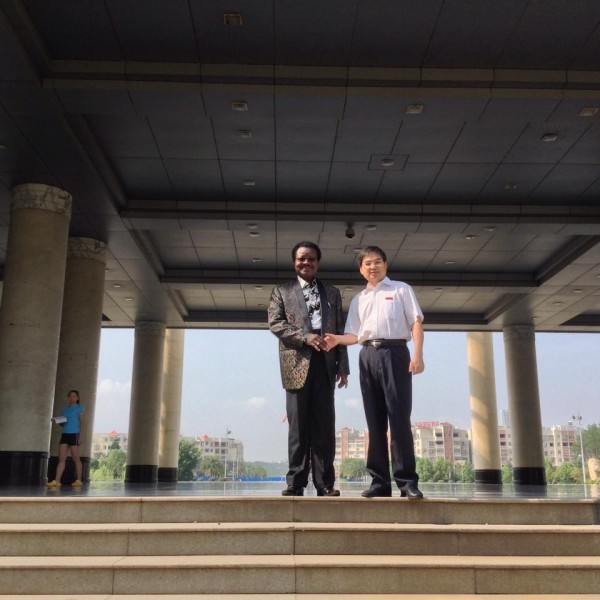 Commenting on lessons Sierra Leone could learn from such a visit, given Ganzhou's potentials, Envoy Foh said that the City and Province were home to Sierra Leoneons. With the Twinning of Ganzhou and Freetown Cities and the strong links between The Gannan Normal University of Ganzhou and The University of Sierra Leone, our two countries we're working collaboratively to promote the cultures of both Republics and at the same time, strengthen our long, cordial and unbroken diplomatic relationship. He said that Sierra Leone could learn to tap her rich potentials of Tourism in line with the Ganzhou example and also, that Sierra Leone could strengthen Trade with Ganzhou in particular and Jianxi Province as a whole.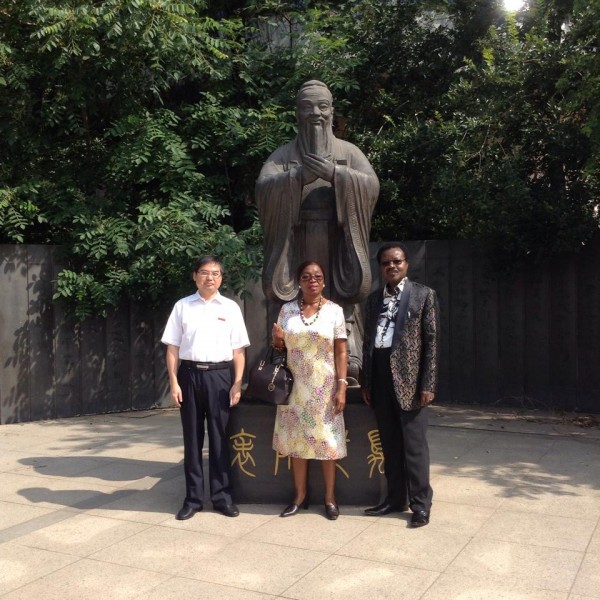 His Excellency Victor Bockarie Foh attended this year's event with other Ambassadors from Madagascar, Cape Verde, Mauritius, Nepal, Malawi, Mali, Senegal and Grenada, amongst others. He was accompanied by his wife, Madam Jonta Mumie Foh.
Organizers and hosts of this year's Tour were Mr. Sun Zhihong, Deputy Mayor of the Ganzhou Municipality and Member of the Standing Committee of Ganzhou CPC, Mr. Li Ruo Hong, United Nations Consultant & China World Peace Foundation Chairman and Mr. Shaoxuan Wang, Deputy Secretary, Ganzhou Municipal CPC Party Committee. This latest visit to the City is believed to have deepened the mutual friendship between China and Africa within the FOCAC perspective and also helped in seeking international development cooperation.
Ganzhou is a perfectly level city in southern Jiangxi province, in the People's Republic of China, bordering Fujian to the east, Guangdong to the south, and Hunan to the west. Ganzhou is a city with four distinct seasons, enjoys abundant rainfall, rich agricultural and forest resources, with a forest coverage rate reaching 76%. It is a famous national old revolutionary area, known as the cradle of the Republic, the seat of the Chinese Soviet Republic temporary Central Government, the starting place of the world's famous Long March of 25,000 kilometers. The old generation of proletarians revolutionaries, including Mao Zedong, lived and worked in Jianxi Province.
The Province has a long history of civilization with plenty of scenic spots and historical sites. It is a culturally diverse city with three main cultures: Culture of Song Dynasty shown through the ancient walls; Hakka Culture created by the Hakkas for generations and Red culture represented by the Cradle of People's Republic of China.
Ganzhou is home of the Gannan Normal University, which currently runs a Confucius Institute at Fourah Bay College, University of Sierra Leone.
In 2008, a team from Ganzhou City, led by Deputy Mayor Wan Ming visited Freetown and during that visit, Mr.Wan signed an agreement letter of intention on Sister-City Twinning between his City, Ganzhou and the City of Freetown and two years later, in 2011,after the twinning, Ganzhou City donated ¥660,000 to the Freetown City Council for the purchase of Two Buses to ameliorate transport challenges of school children in the Freetown Municipality.
Sierra Leone Embassy
People's Republic of China