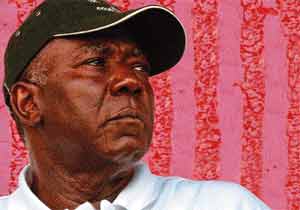 Wednesday June 30, 2004
The rat race for who will be the next Mayor of the
municipality that has been engulfed with filth will be
elected when the 32 Councillors assemble for their
maiden meeting tomorrow. (Thursday)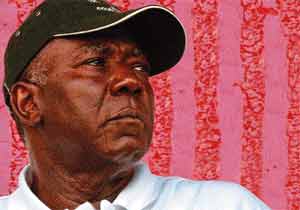 PRESIDENT TEJAN KABBAH
The meeting will be held  at the Miatta Conference
Centre commencing at
10 a.m. The main agenda of the meeting will be the
election of the Mayor and the Deputy. Already four
names are amongst those vying for this prestigious
seat including, Mr. Whitstanley Johnson, a former
banker, Mrs. Rosaline Forde, a retired civil servant
who rose to the position of Permanent Secretary in the
Ministry of Social Welfare and Rural Development, Mr.
Herbert George Williams and Mr. Foday Kaloko.
According to sources within the APC party they have
not made any define choice as to who will be the next
Mayor. According to the source, "that is for the
Councillors to decide in the true spirit of
democracy."
However other sources within the Party
explained that the two front-runners for the position
are Mr. Whitstanley Johnson and Mrs. Rosaline Forde.
But it seems that they are having a close run up for
their money from Mr. Foday Kaloko who is reported to
have made a lot of inroads with the Councillors. He is
basking his hope on the fact that he polled the
highest vote in the entire Western Area. After the
elections of both the Mayor and his Deputy, they will
retire and the elected Mayor will then be dressed in
the Mayoral robe.
On his or her re-arrival within the
hall, the Police Band will play the fanfare. The Mayor
elect would be accompanied by his Deputy, the Chief
Administrator and the City Solicitor. This will be
followed by the inaugural speech from the Mayor elect
in which it is expected that he will make emphasis on
how he hope to retransform the city into its once
prosperous state that has been rocked by filth over
the past years.
From the election venue the newly
elected Mayor will drive round the city unto the
Freetown City Council where the chief administrator
Mrs. Sarah A.A. Lewis will conduct him to his office.
So the million-dollar question on the lips of citizen
is "who will be the next Mayor."
When President Tejan Kabbah was addressing the newly oath taking
Councillors last Monday, he told them, "you are taking
over an established local government infrastructure
which it is your duty to build upon." He went on, "if
you do not allow politics or political considerations
to dominate the Council's thinking and actions there
is every chance that you will succeed." This,
President Tejan Kabbah stressed is his earnest wish
for them.  He further called upon them saying, "you
may have to take hard decisions which may be required
to ensure that the city is clean and orderly and that
the services which the law enjoins you to provide are
efficiently provided."  "Such decision should be taken
in the sole interest of this municipality," President
Kabbah stressed.