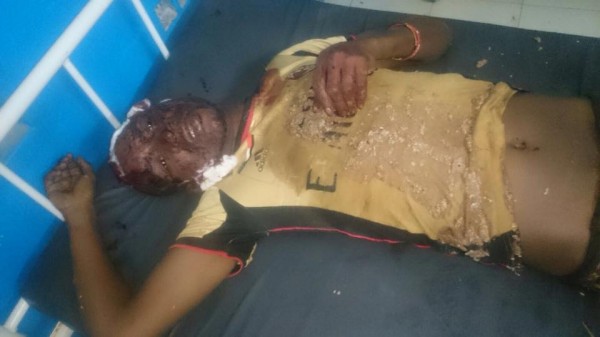 Bye-election Violence in Kono
The conduct of bye elections in Constituency 025 in Kono district has been characterised by violence climaxed by the burning down of the car of Deputy minister of Political and Public Affairs, Karamoh Kabba.
Reports also say Mr. Kabba's house may have also been burned down.
There had been violent clashes between APC and SLPP supporters in Kono. APC supporters accuse SLPP supporters of being the authors of the violence that targeted the Deputy Minister's car and House.
Armed police personnel have been reportedly deployed in the area to maintain law and order.
These strong signals that the 2017 would be bloody.
IDRISSA CONTEH
Curfew has been passed at Nimiyama Kono as soldiers take full charge.
Meanwhile APC candidate and some other campainers have left Sewafe for Koidu; no one trust the night.
Also, Mohamed Bangura, formerly of UDM has arrived in Sewafe in the company of a group of armed OSD. Its unclear what Bangura is in Sewafe for or in what capacity. That is Mohamed Bangura in red.
ALBERT MOMOH
Rtd. Brig. Bio who joined other SLPP stakeholders in Kono started the campaign in Kangama, Gorama Kono Chiefdom where he addressed crowd of supporters and appealed to them for the need to vote the SLPP candidate, Sahr Francis Gbondo, who is referred to in the constituency as true son of the soil. The campaign in Kangama was successful as jubilant supporters in green and white rallied for change.
After Kangama, the Rtd. Brig. Bio and entourage traveled to Sewafe, Nimiyama Chiefdom for the final leg of the rally where he was expected to address another huge crowd. In Sewafe, the Rtd. Brig. Bio, the SLPP candidate, Sahr Francis Gbondo and senior party stakeholders first made a courtesy call to the Paramount Chief, PC Tortor as a show of respect for traditional authority. The paramount chief who is non-partisan welcomed Rtd. Brig. Bio, the SLPP Candidate and SLPP stakeholders and thanked them for their visit. PC Tortor is the brother of the deceased Member of Parliament whose death has led to the by-election.
After meeting with PC Tortor, Rtd. Brig. Bio, the SLPP candidate and the senior stakeholders followed by a huge crowd were en route to the rally convergence point when APC thugs believed to have been imported into Kono to cause chaos launched an unprovoked attack with stones and other dangerous weapons on Rtd. Brig. Bio and the rally crowd.
Immediately, the police started firing tear gas and live bullet to put the situation under control. However, considering the dangerous nature of the attack on the lives of Rtd. Brig. Bio, the SLPP Candidate, Senior SLPP officials and the huge number of defenceless people, Rtd. Brig. Bio was advised not to proceed with the address of the rally until the situation was put under control. YUSUFU KEKEHTORMA SANDI
The Father of the Lawlessness in the Country Maada Bio and his PAOPA Thugs, bunt down the Deputy Minister of Political and Public Affairs vehicle, Hon. Karamoh Kabba in the Bye-Election in contituency 025 Kono District.
The PAOPA Maada Bio thugs attack APC supporters house to house attack.
By Koroma APC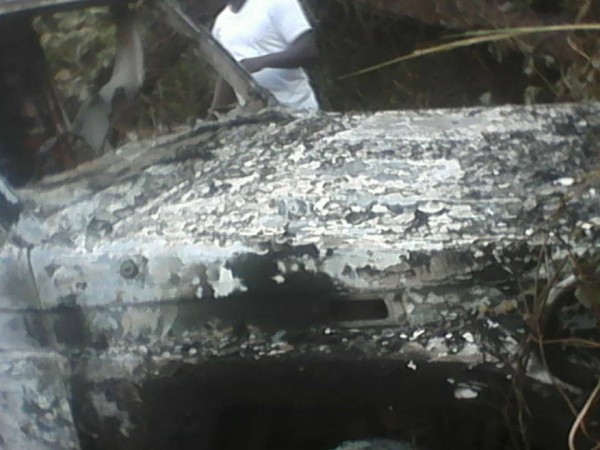 KARAMOH KABBAH'S VAN DESTROYED AND BURNT