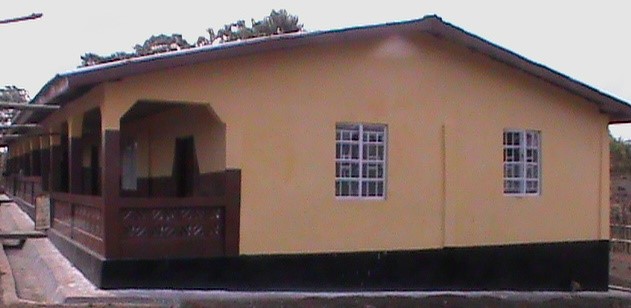 H.E. DR ERNEST BAI KOROMA…I URGE ALL SIERRA LEONEANS
TO HAVE ADDRESSES
His Excellency, the President Dr Ernest Bai Koroma has never failed to seize any moment to remind Sierra Leoneans of the need for them to have addresses.  He has been very consistent in his messaging thus; 'I urge every Sierra Leonean to strive hard to have an address. I will continue to do so as long as I have the opportunity'.  But how many people really understand what the President is talking about is the million dollar question. Many people interpret the President's admonition in the most literal sense of the word 'address'. Some take it to mean their residential homes or postal addresses, other their roots etc.
But for some of us who have been sworn followers of the President, we know him to be a man of few words. Sometimes he will even summarise a whole discussion into a parable or proverb of as few as three words. The President's very short but much impregnated statements always remind me the saying that proverbs are the palm oil with which words are eaten meaning one can compress so many words in a short proverb.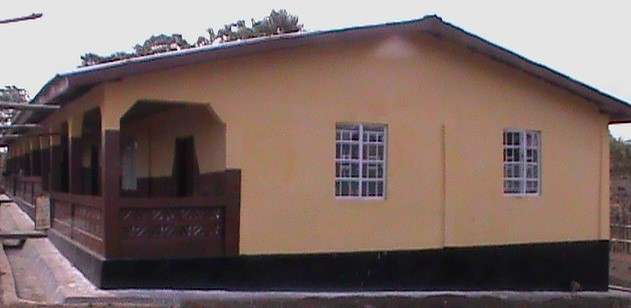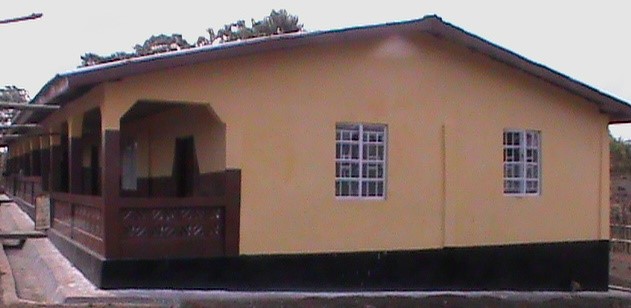 SIDE VIEW OF THE NEWLY CONSTRUCTED HEALTH CENTRE
When the President tells Sierra Leoneans to have address, what he really means is for Sierra Leoneans to use whatever little that God has blessed them with to leave lasting legacies behind for their people and, to touch the lives of other Sierra Leoneans in a positive way. The Minister of Health and sanitation Dr Abu Bakarr Fofanah is one of his disciples who seem to understand what his president is preaching. By organising his people at Kolisokoh Village, in the Makarie Gbantie Chiefdom, Bombali District, he has completed the construction of a 30 bed Peripheral Health Unit (PHU)-the largest such facility in the country.
ABU BAKARR FOFANAH ADDRESSING THE EXCITING
KOLISOKOH COMMUNITY
Addressing his people at the commissioning ceremony of the facility, the Health and Sanitation Minister told his people that anyone who listens to the teachings of President Koroma will succeed in life. Through this modest health facility for my people, I have listened to the teachings of our President and implemented his directives. I have got my own address.  Amidst deafening applauses, singing, and dancing, the Health Minister went on to say 'as from today anyone who wants to find me this is my address; Dr Abu Bakarr Fofanah, C/o 30 Bed Health Center, Kolisokoh Village, Makarie Gbantie Chiefdom, Bombali District, Northern Province, Sierra Leone.'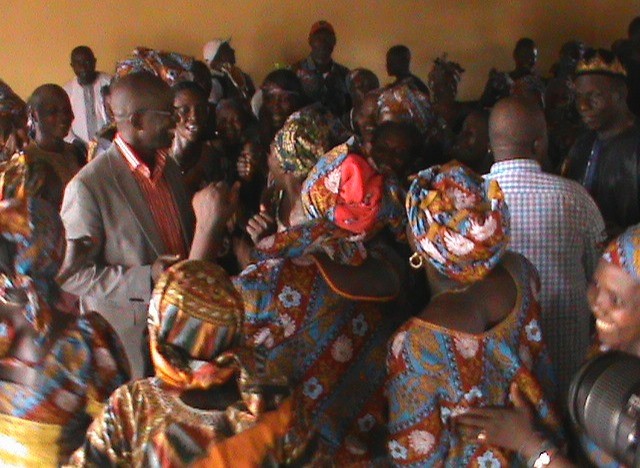 Jubilant crowd appreciating the new health facility
The new health facility can admit up to 30 patients at the same time. It has male, female, and children wards. Each ward has 10 beds with facility to administer intravenous infusions (drips). Present in the signing ceremony were dignitaries from the Chiefdom including the Regent Paramount Chief, Pa Sorie Conteh of Makoth Village.