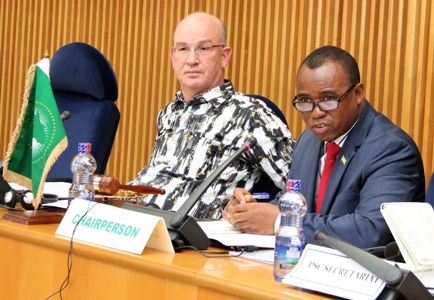 On Tuesday 6th December, 2016, the African Union Peace and Security Council under the Chairmanship of Sierra Leone issued a Press Statement commending the Islamic Republic of The Gambia for conducting a successful and peaceful election.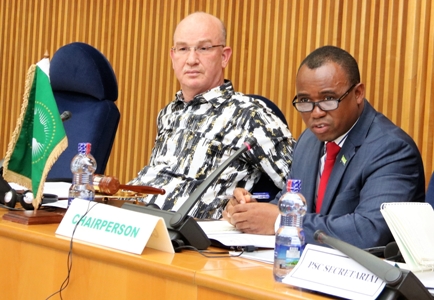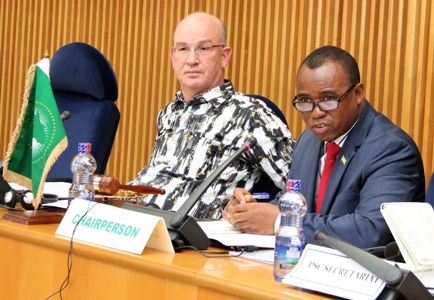 The idea of issuing a Press Statement was initiated by the African Union Commissioner for Peace and Security, Ambassador Smail Chergui in collaboration with Sierra Leone's Ambassador to the Federal Democratic Republic of Ethiopia and current Chairperson of the African Union Peace and Security Council (PSC), Mr. Osman Keh Kamara. This initiative was unanimously approved by the 15 Member States of the African Union Peace and Security Council.
The statement was issued immediately after Council had concluded consideration of the political and security situations in the Democratic Republic of Congo (DRC) and the State of Libya respectively.
See below the Press Statement.
Abdul Karim Koroma
Information Attaché
Embassy of the Republic of Sierra Leone
Addis Ababa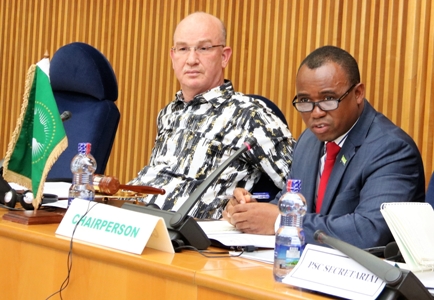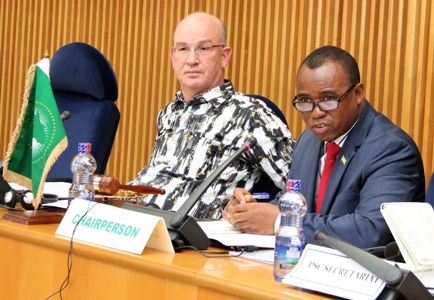 642nd MEETING
ADDIS ABABA
6 DECEMBER 2016
PSC/PR/BR(CDXLII)
PRESS STATEMENT PSC/PR/BR(CDXLII)
                                                         PRESS STATEMENT
The Peace and Security Council of the African Union (AU), at its 642nd meeting held on 6 December 2016, was briefed by the Commissioner for Peace and Security on the Presidential election held on 1 December 2016, in the Islamic Republic of The Gambia.
Council congratulated the President Yahya Jammeh for the peaceful conduct and excellent conditions for the holding of the presidential election. Council commended the political actors and the people of The Gambia for the mobilization, as well as for the political maturity and commitment, they have demonstrated that contributed to the successful holding of the elections with full transparency.
Council paid tribute to the outgoing President, Yahya Jammeh, who accepted the outcome of the election, by recognizing the victory of the candidate Adama Barrow. Council further commended his commitment to the respect of the will of the people, as expressed on 1 December 2016, on the occasion of the elections, which, no doubt strengthens democracy in the country.
Council expressed its hope that The Gambia, as a result of this election, will go through a peaceful and orderly transition process.
Council also congratulated the President-elect of The Gambia, Mr. Adama Barrow, for his election and wished him success in the service of his country, the region and the continent.
Council reaffirmed its strong commitment to the African Charter on Democracy, Elections and Governance, whose implementation is the best guarantee for the respect for constitutional order in the continent.