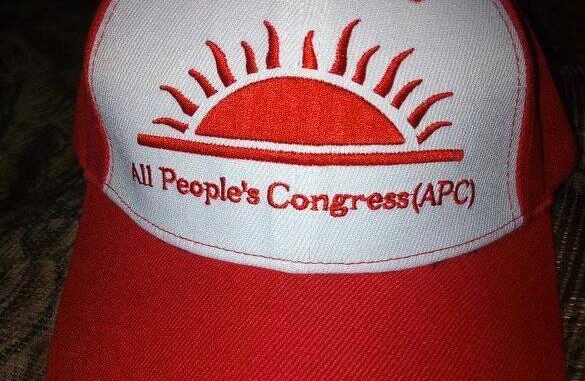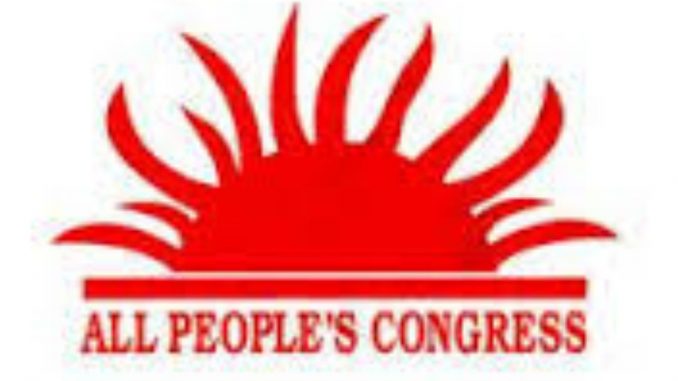 Press Release
The National Executive of the APC Youth League hereby informs the Patrons of the League, the Diaspora, Affiliate Members of the APC Youth League and the entire membership that the Youth League, Veterans, and Women's Congress Conventions which were scheduled for Saturday 7th October 2017 have been rescheduled for Sunday 8th October 2017 at the APC Party Headquarters at 11am.
The Executive wishes to express it's sincerest apologies for any inconvenience caused.
Long Live the NYL
Long Live the APC
—————————————
PUBLIC NOTICE BY THE NATIONAL SECRETARIAT OF THE APC PARTY.
PURSUANT TO THE PROVISIONS OF THE PROVINCES ACT , CAP 60 THE NATIONAL ADVISORY COMMITTEE IN COMPLIANCE WITH THE SUPERIOR LEGISLATION, HAS WITH IMMEDIATE EFFECT PASSED A RESOLUTION RECOGNISING THE EXISTENCE OF FIVE (5) REGIONS INSTEAD OF FOUR (4) REGIONS AS PROVIDED FOR IN OUR 5TH DECEMBER ,1995 PARTY CONSTITUTION (REF. 6.7.1 (i) AND 6.13.3 (i). HENCEFORTH WHERE EVER 4 REGIONS ARE MENTIONED IT IS DEEMED TO BE REFERRING TO THE 5 REGIONS IN THE PROVINCES ACT. THE NEW REGION CALLED NORTH WEST WITH PORT LOKO AS ITS REGIONAL HEADQUARTERS WILL HOST THE REGIONAL CONVENTION FOR THE THREE DISTRICTS NAMELY PORT LOKO , KAMBIA AND KARENE.
THE NORTHERN REGION NOW INCLUDES THE FOLLOWING DISTRICTS :- BOMBALI , TONKOLILI KOINADUGU AND FALABA. MAKENI IS THE REGIONAL HEADQUARTERS WHERE THE REGIONAL CONVENTION IS SLATED TO TAKE PLACE ON THE 6TH AND 7TH OCTOBER 2017.
IN SIMILAR VEIN THE REGIONAL CONVENTIONS IN THE SOUTH TAKES PLACE IN BO ; THE EAST IN KENEMA AND THE WEST IN FREETOWN. THE NATIONAL WOMEN'S CONGRESS ,THE NATIONAL YOUTH LEAGUE AND THE VETERANS WILL NOW HOLD THEIR CONVENTIONS AT THE NATIONAL HEADQUARTERS ON SUNDAY 8TH OCTOBER 2017 INSTEAD OF 7TH OCTOBER 2017 AS PREVIOUSLY SCHEDULED.
THE NATIONAL ADVISORY COMMITTEE FURTHER INFORMS ITS MEMBERSHIP THAT IT HAS ALSO PASSED A RESOLUTION RECOGNISING THE EXISTENCE OF 16 INSTEAD OF 14 DISTRICTS AS PROVIDED FOR BY THE PROVINCES ACT CAP 60 AS AMENDED.
HENCEFORTH THE APC WILL OPERATE ITS ACTIVITIES AT DISTRICT LEVEL COGIZANT OF THE EXISTENCE OF TWO ADDITIONAL DISTRICTS OF KARENE AND FALABA AND ONE CITY COUNCIL OF PORT LOKO CITY.
ALL PARTY MEMBERS AND FUNCTIONARIES ARE REQUIRED TO ADHERE BY THESE STATUTORY CHANGES.
SIGNED
AMB. DR. ALHAJI OSMAN FODAY YANSANEH NSG APC.