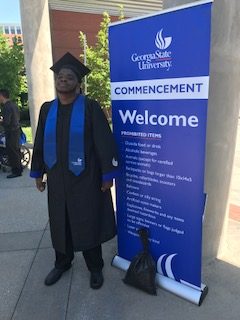 By Tobangay Max-Kanu
What a big day it was last Monday, 8th May, 2017 as our son, Ngeiborloe graduated with a Bachelor's degree (Hons) in Criminal Justice.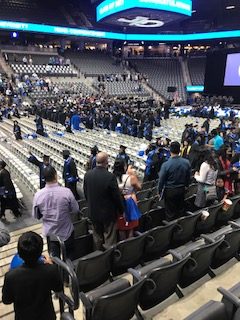 The ceremony took place at the Georgia Tech stadium here in Atlanta, Georgia and was packed to capacity with family, friends and well -wishers, who witnessed their love ones receive their accolade.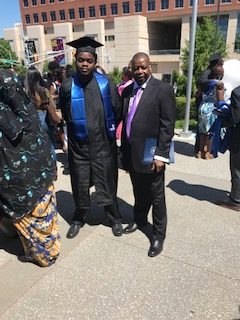 Way to go Ngeiborloe as you join the elites in academia Andy our are now law school bound. The family, friends and well wishers are so proud of your achievement.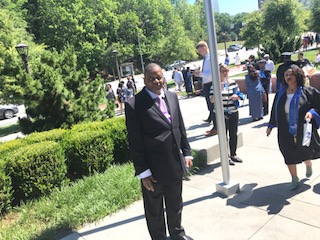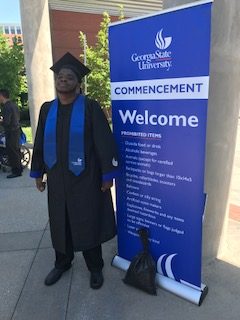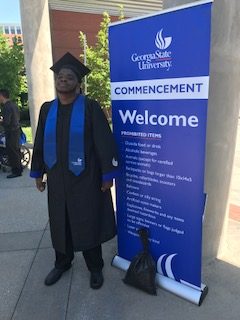 The journey to the top has just begun. Congratulations to you and the class of 2017 on a job well done. Earning a college degree takes energy, focus, hard work and most of all, a passion for learning. Your years of hard work have paid off after all.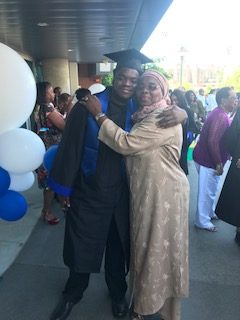 Family members at the occasion included your dad, Tobangay, your brothers and sisters , Yumbolo, Tobangay(jnr.), your mum, who traveled all the way from Sierra Leone for the occasion , friends and well wishers.