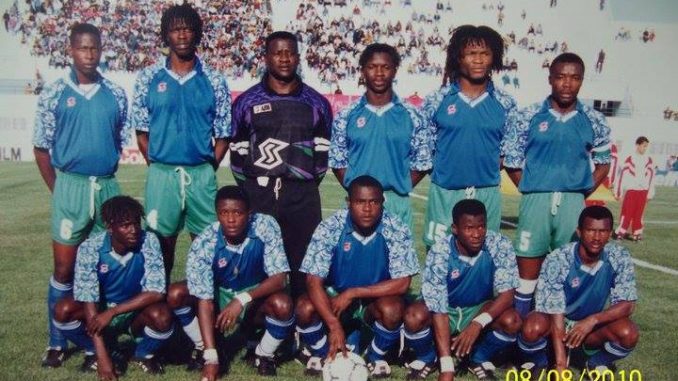 The Sierra  Leone Football Association (SLFA) would like to inform the general public that our national team, Leone Stars is currently held up in Nairobi, Kenya on their way to Seychelles for the second leg of the AFCON 2015 preliminaries.
In an email to the General Secretary dated 31st July, 2014, the Seychelles Football Association president, Elvis Chetty said the decision to stop the Sierra Leone delegation from entering Seychelles came from the government as a precautionary measure against the dreaded Ebola virus.
"Due to decisions taken by our Ministry of Health and Ministry of Immigration, we will not be able to host the scheduled match on August 2, 2014. We were looking forward to the encounter but please understand that this is beyond the control of the Seychelles FA," Elvis Chetty said.
However, the Sierra Leone Assistant Coach, Tom Harris and two players who were already in Seychelles received a warm and affable welcome by the Seychelles FA officials who were at the airport to receive them on Wednesday.
Based on the above, Hicham El Amrani, the Secretary General of the Confederation of African Football has instructed the General Secretary of the SLFA to withdraw the Sierra Leone team from Kenya while the AFCON Organizing Committee decides the next steps to be taken.
"Following the confirmation of Seychelles FA that the game will not take place on August 2, you are hereby kindly required to return back to Sierra Leone. The Organizing Committee for AFCON will seized to confirm its decision to grant Sierra Leone access to the next round, regardless of any sanctions that might be imposed on the Seychelles FA," Hicham El Amrani said.
Meanwhile, the SLFA General Secretary, Christopher Kamara has informed the Sierra Leone delegation in Kenya and the three currently in Seychelles on the current situation and requested that they board the next available flight back home. 
ABUBAKARR KAMARA