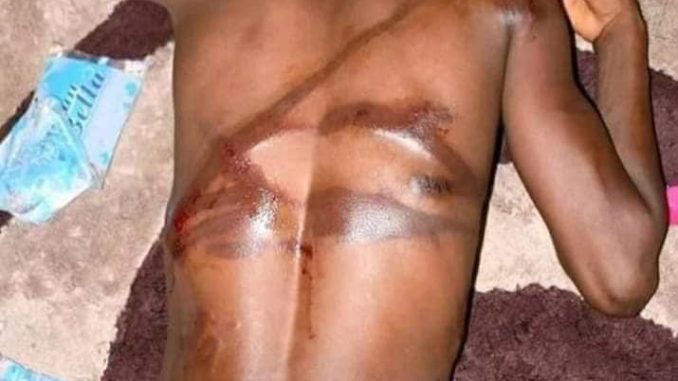 Germany has terminated aid to Sierra Leone and a number of countries because of human rights abuses, corruption and bad governance, according to a report in the German newspaper, Frankfurter Allgemeine Zeitung.
HERE IS THE REPORT
______________________________________________
Change of strategy in development cooperation
Germany is discontinuing official development cooperation with a number of countries. The conditions for such cooperation are being formulated more rigorously.
29.04.2020
Berlin (dpa) – According to a report in the "Frankfurter Allgemeine Zeitung" this Wednesday, Germany is terminateing its development cooperation with one third of the partner countries. The step is, so the newspaper suggests, the largest structural reform in the ministry under Gerd Müller (CSU) in 12 years. Currently, Germany is still directly active in about 85 countries, either through the GIZ, the German international cooperation agency, or the KfW Group development bank.
"The new concept means that we are withdrawing from bilateral development cooperation with various countries," the minister told the newspaper. "We are thus moving away from a strategy of spreading things thinly and are increasingly dedicating our bilateral cooperation efforts to places where our commitment makes a difference and partners implement reforms," Müller said. He added that cooperation will be concentrated on a small number of countries "which are specifically implementing reforms for good governance, respecting human rights and combatting corruption with our support.
On the exit list, which was made available to the newspaper, are Myanmar, Nepal and Sri Lanka in Asia, Burundi, Sierra Leone and Liberia in Africa, and Cuba, Haiti and Guatemala in Latin America, amongst others. There may still be changes to the final list, which forms part of the new concept "BMZ 2030", which Minister Müller intends to present by the summer. According to him, the end of government development cooperation in certain countries does not spell the end of all activities. "Civil society, political foundations, the churches and the business community can continue to work there in the development cooperation space."