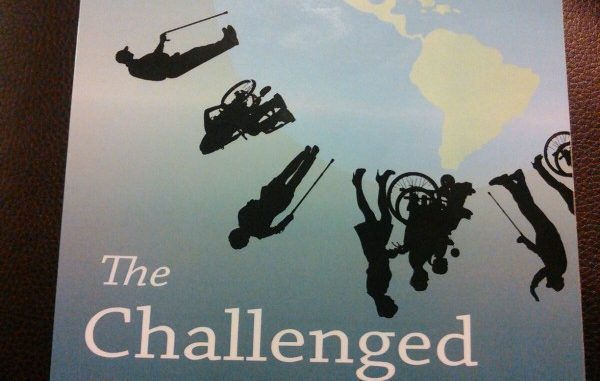 This book, "The Challenged Population" subtitle, Understanding Intellectually and Developmentally Challenged Individuals gives an insight to part of our universal population. The challenged individuals now refer to individually served, are our consumers in the care giving field. They also include part of our geriatric population. A population that is constantly increasing as the Medical, Health and standard of living continue to improve in our society.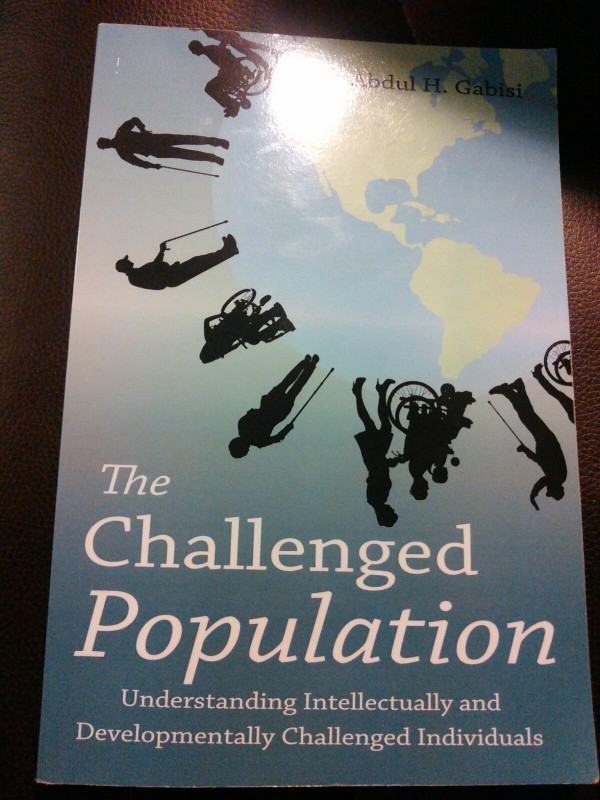 The author's main goal is to give an overview of what transpire in the lives of this unique population. Furthermore, show the role of the caregivers otherwise known as the Direct Support Professionals (DSP) or the residential councilors as they are called, along with their challenges. Also, he endeavors to show how the general population is basically connected with this challenged population (CP).A population that any of us could be part of either by accident or to a lesser extent by disease.
In the course of the book many examples are given of a wide span of people belonging to this population, the CP .Hence it is very important to understand what basically transpire within this population. Very light hearted material is stated through which the readership will have a profound understanding of the challenged population. From the ordinary person in the society, who is justifiably apprehensive to the general workforce and much so the experts, should find the book quite interesting.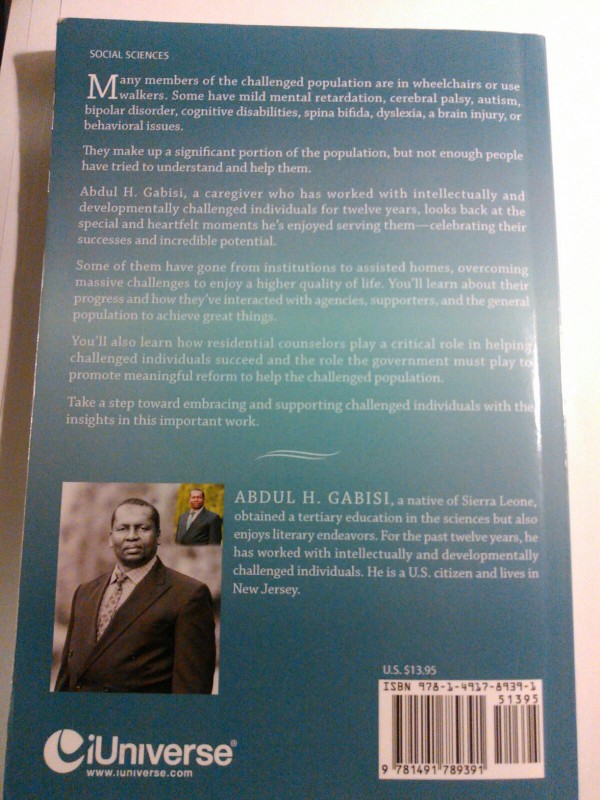 Of course the parents and guardians, who have contributed to give more depth, will have a unique reading experience. Again the author expresses his sincere gratitude to the immense literature that has been made available in this domain. From service providers, to advocacy groups, institutions, manufactures, specialists and government agencies that contributed greatly in supporting our consumers to make their choices, hence living their lives to the fullest.
This book was written to fill a void that will showcase this challenged domain and depict the role we all play. Furthermore, for each person or entity to continue in making it better.
Concluding, Abdul Hardy Gabisi, who has worked in this field for over twelve years in New Jersey, was born in Sierra Leone. He attained a tertiary education in Sierra Leone from the University of Sierra Leone (USL) and proceeded to the University of Ibadan (UI), Nigeria where he obtained a B.Eng (Hons) in Industrial Engineering. Returning home he worked in the national arm of UNIDO, later the power industry, before coming to the U.S. due to the rebel incursion. His love for literary work earned him awards at home and here in the US. A community person who is earnestly working with individuals and entities to make our society a better place. Mr. Gabisi presently lives in Somerset, New Jersey with his wife Zainab and children Abdul and Ayesatu. Mr.Gabisi extends his complete gratitude to God almighty for this book to become a reality.
The Challenged Population is published by iUniverse, www.iuniverse.com. The book could be purchased through the publishers, through Barnesandnoble.com, Amazon.com. Simply type the title and a purchase of the book could be made. Otherwise a direct order could be made through the author himself which will be autographed. Soon there will be a book signing coming up and immediately all arrangement has been finalized the information will be publicized.