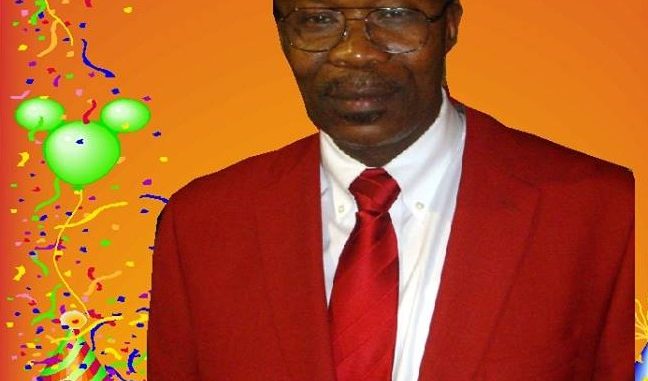 ​
From the Office of the Chairman
All People's Congress   APC-USA Branch                             
Comrades,
At the beginning of this New Year, we are again faced with new challenges and opportunities both personally and politically. However, as your interim leader and on your behalf, let me first take this opportunity to thank our hardworking president, His Excellency Dr. Ernest B Koroma for keeping his focus in leading our glorious party and country to the best they could be. During his Chairmanship , the APC party has steadily progressed and become more cohesive and poised to win the next Presidential and Parliamentary elections. And on your behalf, I also want to wish our leader and chairman together with the entire party hierarchy and the rank and file of our party a successful and happy New Year.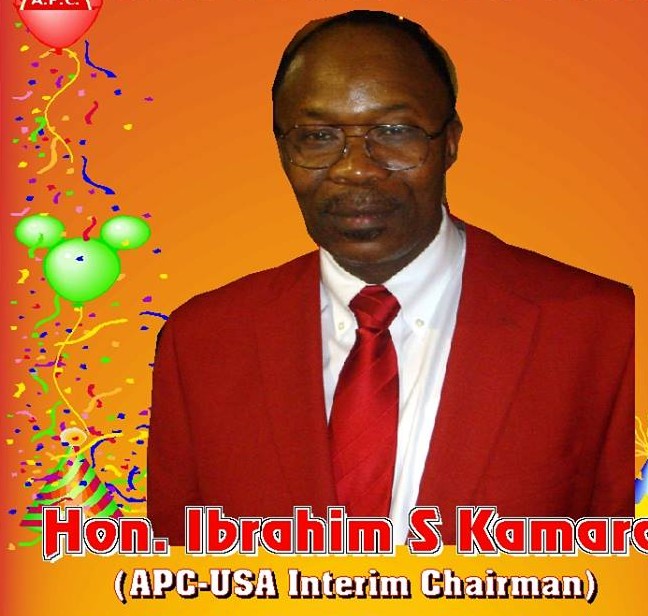 Throughout 2015, we have all worked collectively to support our chairman, party, and the people of Sierra Leone at various times. All that we achieved as a group could not have been realized had it not for the support and dedication of our chapter presidents and their chapter membership. On this backdrop, I and the entire APCUSA interim Executive owe you all a big thank you for your show of such an unblemished support. You all are the bedrock upon which our APC shall continue to depend for its everlasting survival.
Let us all remember that APCUSA has always been and shall continue to be the pacesetter of our party in the diaspora. We must not relent in keeping pace with the expectations our party holds for us. We must continue to maintain peace and respect for one another in order for us to continue working together. As we all know by now, the party is bigger than all of us. This means then that we must not be set in our ways, but be tolerant of each other and hold our party higher than our own individual goals.
In conclusion, I humbly salute you all for your ardent support of the APC-USA Branch, our party, and our beloved country. APC-USA is the best branch, yet it stands the possibility to grow bigger and stronger through our collective efforts and collaboration. I wish you all a healthy, prosperous, and happy 2016.
From Ibrahim Sanpha Kamara    
   Interim Chairman APC-USA Branch