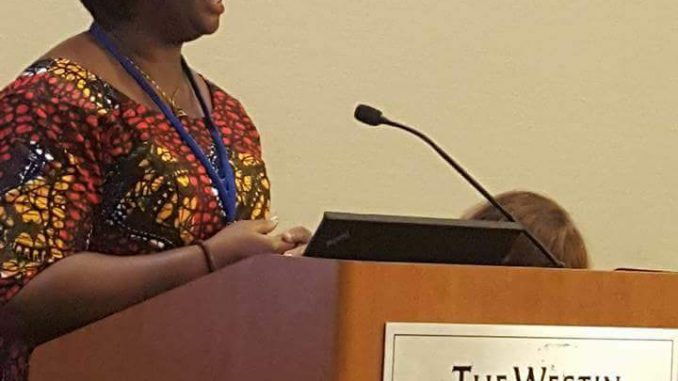 By Bockarie Kukuku Musa
The Deputy Minister of Health and Sanitation I, Hon. Madina Rahman has participated in series of High-level activities including:
Universal Health Coverage: A High-Level Discussion on Achieving the SDGs through Health for All", 18th September, 2017,
"Addressing Contraceptive Supply and Reproductive Health Commodity Security for Women and Adolescents in Humanitarian Settings", 20th September 2017
On 21st September, the Deputy Minister participated another event entitled "No products – no progress, even in crisis: addressing the sexual and reproductive health needs of women and adolescent girls in humanitarian situations" which was organized by the United Nations Population Funds (UNFPA). Participants included Sierra Leone, Chad, The Gambia, Jordan, Nigeria, Democratic Republic of Congo; Senior officials of the UN, and civil society organizations.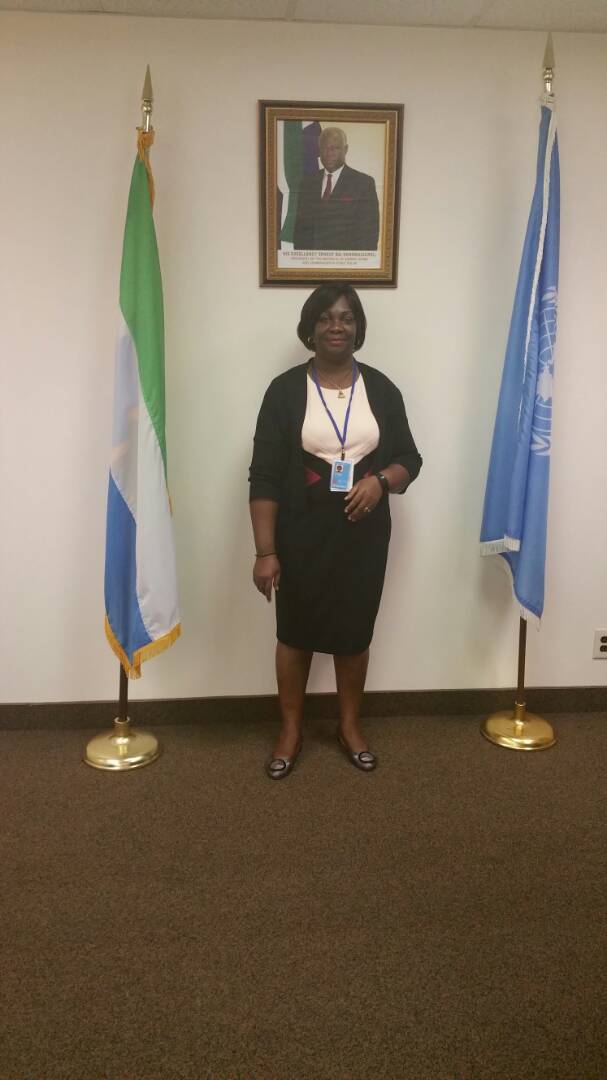 The participants of the sessions were drawn from senior government officers such as Ministers of Government, Director General, Assistant Director General, senior state officers, welfare officers, labour officers, human right activists and representatives from NGOs/civil society, academicians and research scholars from universities and other dignitaries from the African Union, ECOWAS and United Nation.
The Deputy Minister of Health and Sanitation, Hon. Madina Rahman in her presentation highlighted the response and coordination role played by the UNFPA Country Office in Sierra Leone during the three humanitarian crises- the Ebola outbreak 2014-2015, the flooding in Freetown in September 2015 and the Mud slide and flash floods in Freetown on 14th August, 2017. She cited registration and proper data management of the affected population, community awareness rising on maternal health, and distribution of dignity kits to women and girls of reproductive age as some of the areas of support.
On lessons learned, the Deputy Minister noted the importance internal and external coordination, timely utilization of existing humanitarian response tools, preparedness, and fast tracking of custom clearance process of RH supplies. She added that pre-positioning of supplies will enhance speedy and timely response.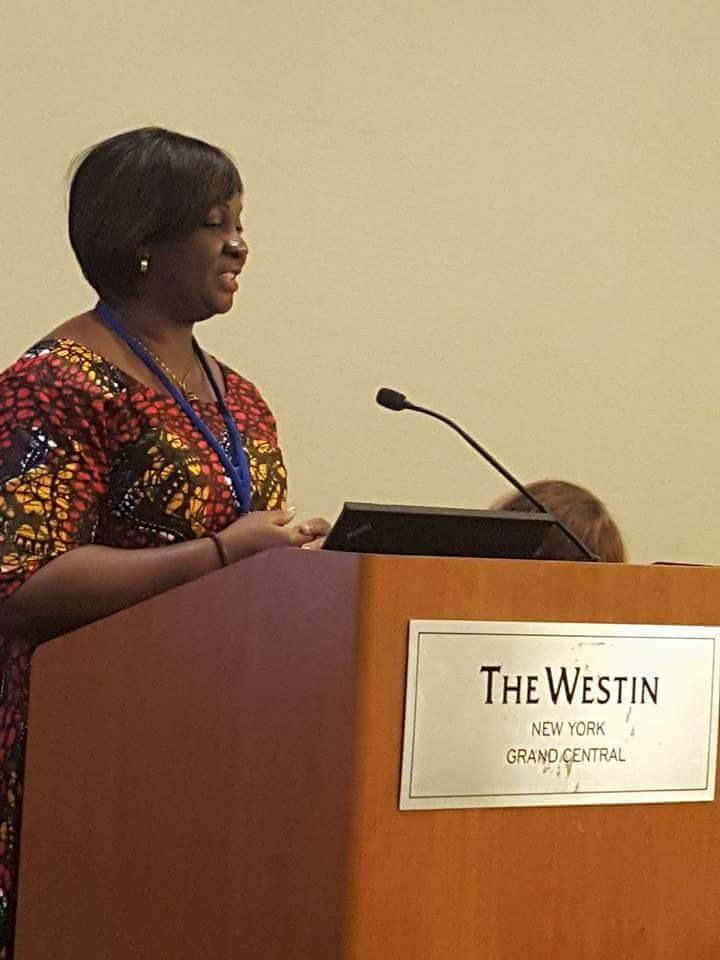 The Deputy Minister also noted that enhanced capacity building, technical assistance, and coordination remain vital in delivery of RH commodities in humanitarian assistance.
Concluding, she stated that building a resilient health sector remains a critical element in the implementation of the Agenda for Prosperity.
In another engagement, Madam Madina Rahman attended a side event entitled "Humanitarian Initiative for Refugee women and children in the Lake Chad Basin" which was held on 22nd September, 2017. The event was Co-sponsored by Niger, Cameroon, Chad and United Nations Population Funds (UNFPA).
Discussions were centered on the situation of increasing number of refugees in the Lake Chad Region and the way forward for increased humanitarian services to the victims, particularly women and children.
Priority areas of intervention include education, empowerment, protection, nutrition, health and water and sanitation.
The meeting also called on all stakeholders to collaborate with the lake Chad Basin countries to address the root causes of the current crisis and build peace for sustainable development.
The initiative started in September, 2017, during the 71st UNGA Session by the First Ladies H.E Mrs. Aisha Muhamadou Buhari of the Federal Republic of Nigeria and Her Excellency Dr. Lalla Malika Issoufou Mohamadou of the Republic of Niger.