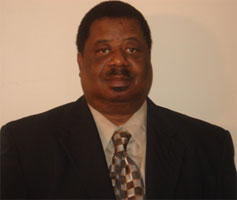 By Solomon Sesay ; Editor-In-Chief of The New Daily Nation–
In the absence of the Permanent Representative , Ambassador Shekou M. Turay and the Deputy Permanent Representative ( Legal ) , Ambassador Osman Keh Kamara, Minister Plenipotentiary  Rev. Leeroy Wilfred Kabs-Kanu is acting as Chargé d'affaires of the Permanent Mission of Sierra Leone to the United Nations. Ambassadors Turay and Kamara are out of the country on official duties. This is the second time the Minister Plenipotentiary is acting in that capacity.
Though the country is presently transfixed in heated presidential, Legislative and Local Council , Sierra Leone is actively involved in the daily activities of the UN. Only last week, Sierra Leone participated fully in the 38th plenary meeting of the UN General Assembly during which Agenda Items 30 Report of the Security Council ( A /67/2)   and Agenda Item 117 ; Question of equitable representation on and increase in the membership of the Security Council and related matters were considered .Sierra Leone, as Coordinator of the African Union Committee of 10 ( C-10)  delivered a statement on behalf of the African Group.
Sierra Leone is also actively involved in different committes in the UN and recently the country was elected to the UN Human Rights Council.