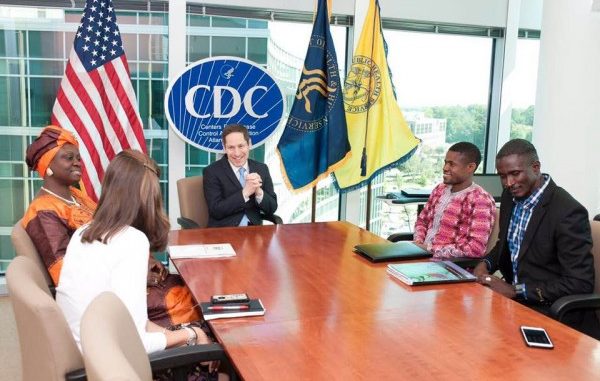 Honourable Dr. Sylvia Olayinka Blyden, the Minister of Social Welfare, Gender & Children's Affairs has ended her trip to America and is now on her way back to Sierra Leone.
Her last official assignment in the United States was done this afternoon of Monday 10th October 2016 in New York, when Hon. Dr. Sylvia Blyden, accompanied by the two leaders of Sierra Leone Association of Ebola Survivors (SLAES) president Yusuf Kabba and spokesman Daddy Hassan Kamara, got hosted, at short notice, by high level Directors of UNICEF (United Nations Children's Fund) which is the UN agency whose primary responsibility is to work for children's rights, survival, development and protection.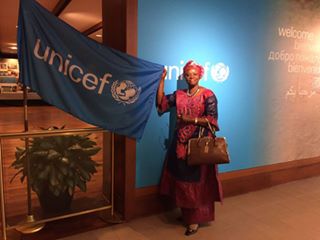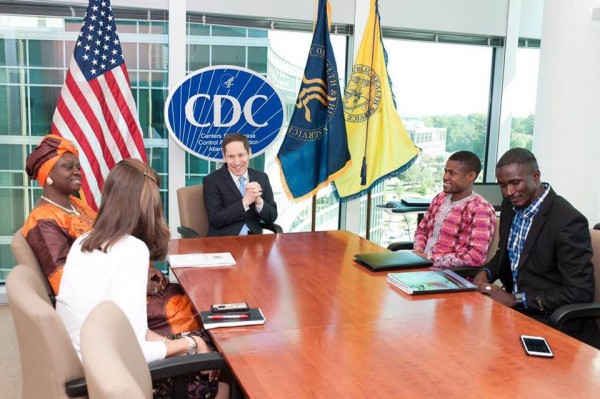 Part of Hon. Dr. Sylvia Blyden's delegation's visit to UNICEF was to continue the advocacy for the international community to pay better attention to tens of thousands of Ebola Orphans left behind by those who did not survive Ebola as well as to push for a capacitation and strengthening of Sierra Leone's primordial social workforce that is fledgling.
The hardworking female Cabinet Minister will be back at her desk tomorrow Tuesday 11th October 2016.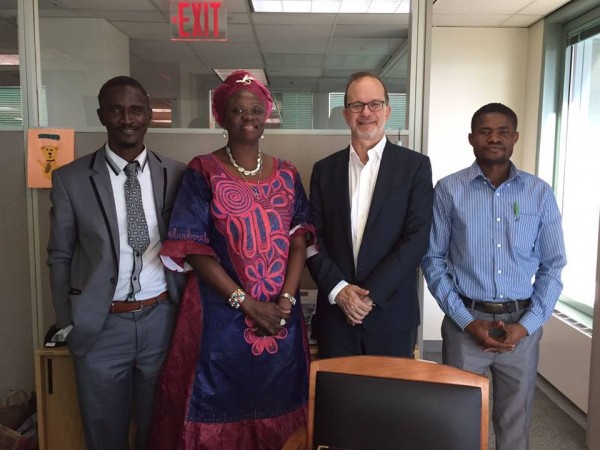 Meanwhile, the two leaders of SLAES will fly out of America tomorrow to arrive in Sierra Leone on Wednesday evening. On arrival at Lungi, the two gentlemen will travel immediately to Makeni to console the family of the late Bombali chairman of SLAES, Mohamed T. Kanu who was a Healthcare worker. The late MTK as he was fondly called, will be buried tomorrow in Bombali. His swab results have come in as NEGATIVE for Ebola but it is now confirmed that he died from one of the complications suffered by Ebola Survivors like himself. He leaves behind a wife, three children, his father and numerous relatives and friends. The Ministry of Social Welfare, Gender & Children's Affairs will be in attendance of the funeral with full representation.
© Social Welfare Ministry.
*Monday 10th October 2016.*