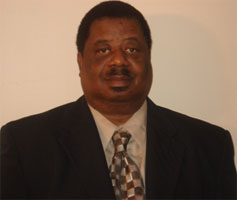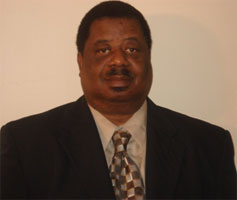 The Editor-In-Chief of COCORIOKO, Rev. Wilfred Leeroy Kabs-Kanu called the one-time Coordinator of the Civil Defence Force ( CDF), Chief Hinga Norman today to seek clarfication about his whereabouts in Senegal. The strong , vibrant voice of the Chief came over the line after  the phone rang  for almost 40 seconds. . He was excited when this Editor greeted him in Mende, referring to him as "Marda" to demolish  suspicions that it was  a prankster.

But just as the Editor was about to start asking questions, a man with a strong Scandanavian accent ( I guess ) came on the line demanding who I was.I introduced myself but he said that the Chief could not talk to me for security reasons and asked me to talk to the Press and Public Affairs Office in Freetown instead. .I praised Mr. Peter Andersen for having graciously provided me pictures and the releases from the press conference already.Seeing that I was persistent, the man advised that I speak first with the defence lawyers. I told him that I did not understand why I had to when all I wanted to know was whether the chief was in a hospital or detention centre as had been reported by other papers online

The man said he cannot confirm or deny that the chief is in detention but he did not have authority to tell me.I should call Peter Andersen .  Unable to get past him, I asked him : "By the way, who are you ?".The man responded that he was a detention officer .Since he stuck to his guns about not divulging information or allowing the chief to talk to me, I decided to  follow his advice. COCORIOKO  will talk to the chief tomorrow through his defence attorneys. Stay tuned for this interview because I aim to leave no question unasked ( If the Queen's language can allow me to say so ).