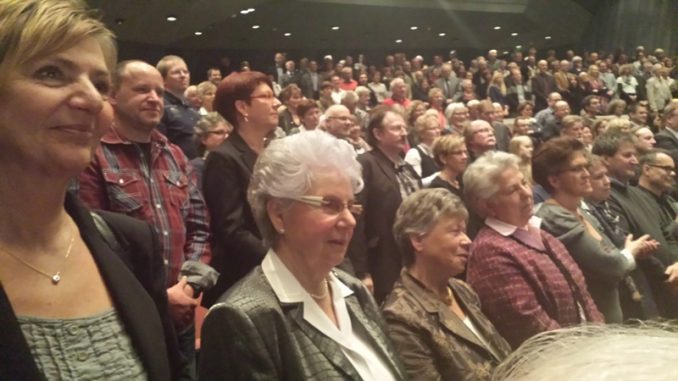 Umaru S. Jah, IA-Germany :
The Young Men Christian Association (YMCA) in Ludenscheid, Germany, continues to strengthen its partnership with the Sierra Leone Chapter in supporting humanitarian projects in the country.
Over the weekend, the organization's theater group, "The Stage Mice," celebrated its 30th anniversary with a gala event that attracted thousands of people from various walks of lives. The proceeds of the event will be sent to aid YMCA projects in Sierra Leone.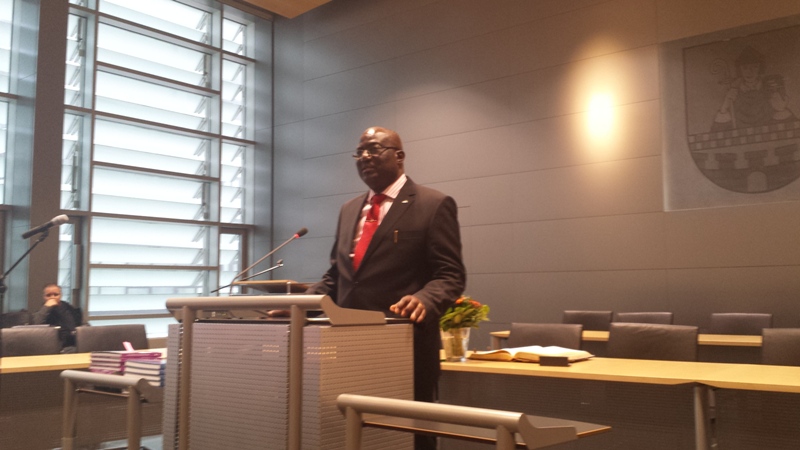 Speaking in an official reception shortly before the event, Sierra Leone Ambassador to Germany H.E Jongopie S. Stevens expressed thanks and appreciation to the YMCA in Ludenscheid for their continued support in several ongoing projects in the country. The YMCA, he said, has been a long time friend of Sierra Leone and has been extremely instrumental in assisting the needy child and empowering the skills and knowledge of most young men and women in the country. He informed the organization that the President acknowledges their good work in the country and further assured them of government's partnership in their ongoing projects.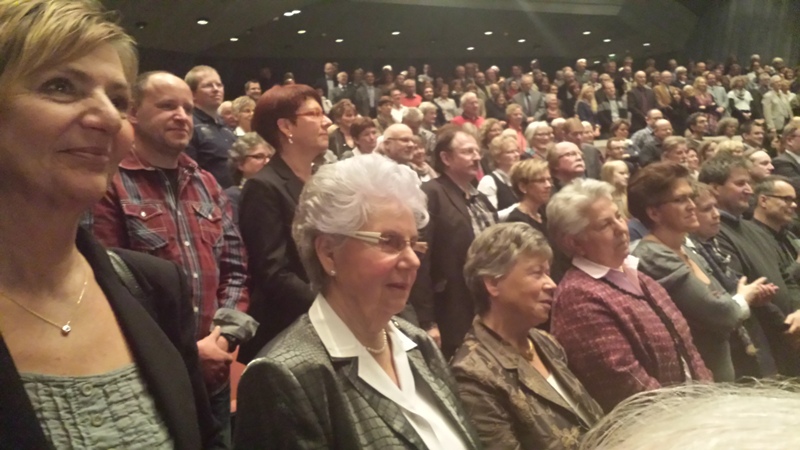 Ambassador Stevens said Sierra Leone has gone a long way in the path of recovery and stressed the need for youth empowerment to ensure self sufficiency and sustainable development growth in the country. He reaffirmed government's commitment to addressing youth employment, stressing further that efforts have been made by the Ernest Koroma administration to create the enabling environment for the socio-economic development of the country.
Addressing his audience, the Mayor of Ludenscheid, Mr. Dieter Dzewas, said YMCA is a global network supporting several countries in various assistance projects. He thanked the organization and further expressed delight over the mutual exchange among member states in their quests to improve the lives of vulnerable groups in respective countries across the world.
YMCA has implemented several educational programmes in Sierra Leone among which include the construction of a preparatory school, primary and secondary schools in Freetown, Bo and Kenema respectively.
The Chairman of the YMCA Sierra Leone, Mr. Ethelbert Tejan, Secretary General, Mr. Christian Kamara, Eastern Region Chairman, Mr. Foday Musa and the General Secretary of the African Alliance, Carlos Madjri were in attendance.