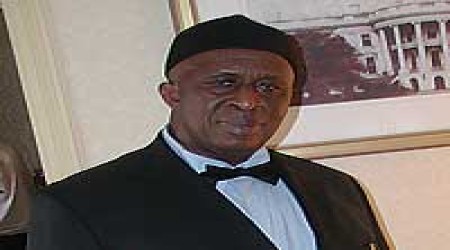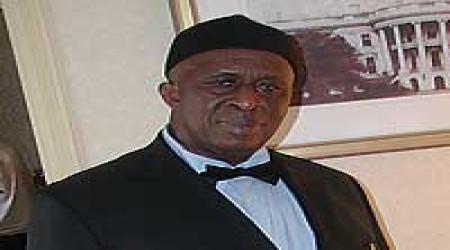 AZIZ NABE
Mr. Mohamed Azziz Nabe, the All People's Congress( APC) President for the New Jersey Branch, has called for a big political debate between  the APC Standard Bearer , Ernest Koroma  the Presidential Candidate of the Sierra Leone People's Party ( SLPP) , Solomon Ekuma Berewa  and the People's Movement for Democratic Change ( PMDC) contestant, Charles Margai,  preferably in New Jersey.
New Jersey is much preferred because the state ha become the epicenter ( Never mind a rival newspaper is now also using that term after us ) of Sierra Leone politics in the diaspora. Though a much-smaller state, New Jersey visits by political leaders have provided far more euphoria, excitement , tension and animation .
The recent rallies by the SLPP  and APC  in other parts of the  diaspora did not reach the heights attained in New Jersey , in terms of the excitement generated.As one SLPP man told COCORIOKO :" It is in New Jersey that all the chronic SLPP  and APC  fanatics are concentrated ". This is not the only reason though, as COCORIOKO  can exclusively state here. During the hassle to kick out the Johnny Paul Koroma AFRC Junta  and restore the overthrown SLPP  government  in 1997-98, New Jersey was the staging ground for demonstrations in America, through the now -moribund Concerned Citizens For The Restoration of Democracy in Sierra Leone.
Nabe said that the SLPP , APC  and the PMDC  can combine to host the program, which he predicts, will excite interest all over the diaspora and give citizens a better opportunity to choose between the three candidates.
The debate will also provide a better opportunity for a thorough critical examination  of the political mantra of the three , given that  some of  those who will possibly pose the questions during the debate will be from Sierra Leone's multitudes of intellectuals in the American diaspora. The candidates will be asked very tough questions infront of a very critical and fastidious crowd.
All the men will be expected to be at their dazzling best .