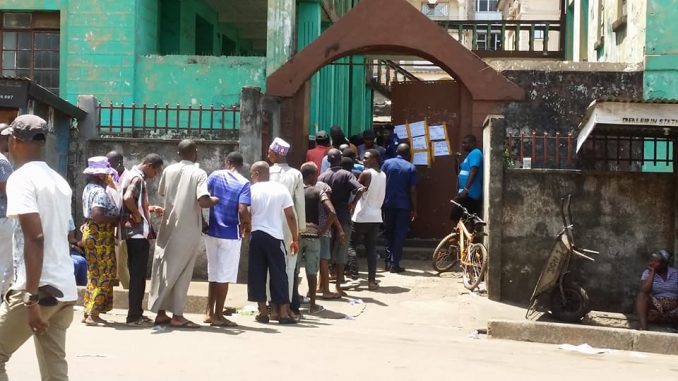 Sierra Leone's Presidential, Parliamentary and Local council elections are still going on , well into the late afternoon , with no major chaos reported , despite rising tensions and minor confrontations between supporters of the ruling All People's Congress ( APC ) and the opposition parties in some polling stations.
COCORIOKO  is working in tandem with FM 97.4 Radio Tempo in Freetown which has reporters scattered all over the city sending in regular situation reports. These incidents were reported from Brookfields Hotel, St . John's, Tengbeh Town and Collegiate School.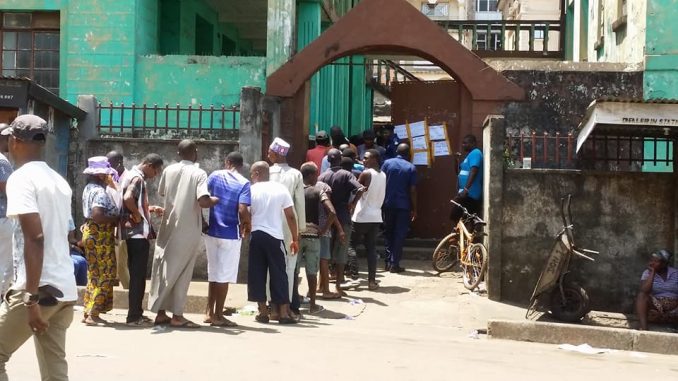 There was a flare-up at the Brookfields Hotel polling station where a Mr. John Coker , a former Leone Stars player ,was allegedly stabbed, but there are no independent reports about how the incident happened. APC  supporters said that it happened after Hon. Chernoh Bah ( Chericoco ) completed his voting process and that the stabbing was done by SLPP  thugs . But the SLPP  denied the allegations. Police reinforcement was called and tear gas was fired to disperse belligerent supporters .
Meanwhile, The NEC Head of Media and External Outreach Point Person ALBERT MASSAQUOI has just informed on the cancellation of Mayoral election in Bonthe Municipality and certain Wards for local council in Kenema and Pujehun. The causative factor is wrong packaging of ballot papers. NEC has tendered an apology.
Also, REPORT just received say that One NEC staff has been arrested for illegal voting at Daru. Three people were also arrested at  kingtom and one person was also arrested at Mile 91 for double voting. They are helping the police with their investigations.