By KABS KANU :
There was a grand wedding at Franklin Township, Somerset,  New Jersey last Saturday.  Young and suave Socialite Mr. Ataya Bangura took as his wife the exceedingly beautiful and charming Margaret Kamara in one of the best wedding ceremonies ever  in the Garden State .
The holy sacrament of matrimony was held at the Christ The King Lutheran Church at 3330 Route 27, Kendall Park, New Jersey .The officiating minister was Pastor Jojo of TTM . A galaxy of distinguished personalities and family, friends and well-wishers jammed the church to partake in the exchange of vows between the two young residents of Franklin.
The reception and Wedding party were then held at the VFW Banquet Hall at 575 Jernee Mill Road, Sayreville, NJ .
It was a sumptuous , colorful, emotional and well-organized ceremony attended by a splendid array of distinguished guests from all parts of the Continental USA and New Jersey. There were  abundant food and fun , and the bride, bridegroom, family and organizers won praise for staging a wedding that will be remembered for many years.
WE BRING YOU PICTORIAL HIGHLIGHTS OF THE WEDDING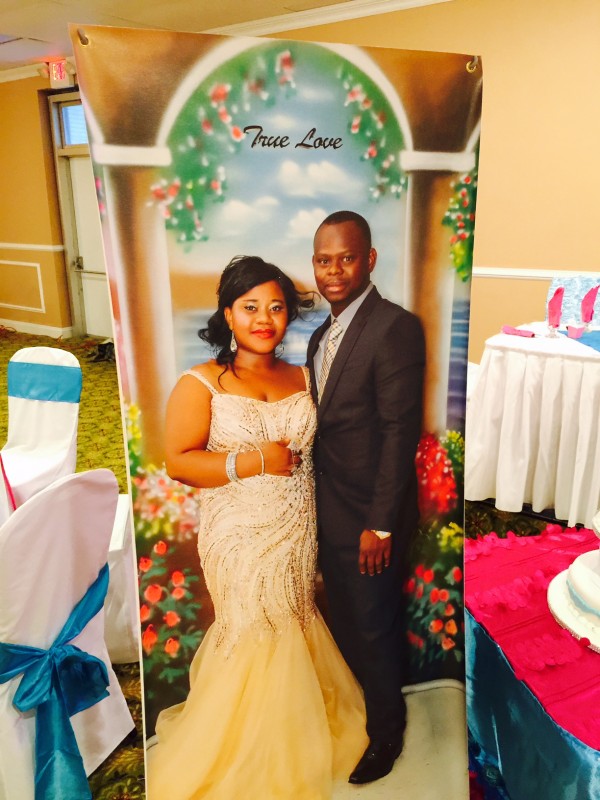 TRUE LOVE INDEED : THE BRIDE AND BRIDEGROOM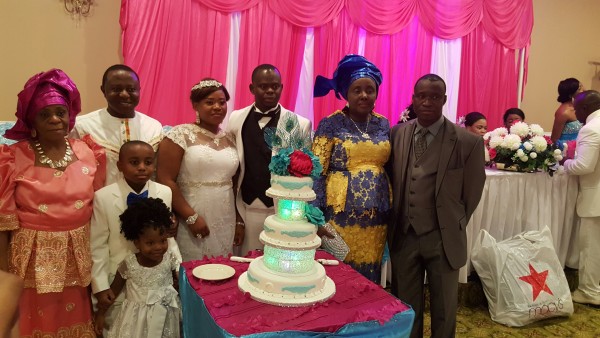 BRIDE AND BRIDEGROOM WITH THEIR IMMEDIARE FAMILY  : FROM LEFT : MOTHER OF THE BRIDE; BROTHER PAVI JALLOH WHO DEPUTIZED THE FATHER OF THE BRIDE. ON THE FAR RIGHT , RETIRED COLONEL SAMURA WHO DEPUTIZED THE FATHER OF THE BRIDEGROOM AND NEXT TO HIM MOTHER OF THE BRIDEGROOM. MR. PAVI JALLOH'S SON, KANDEH IS THE YOUNG MAN IN WHITE SUIT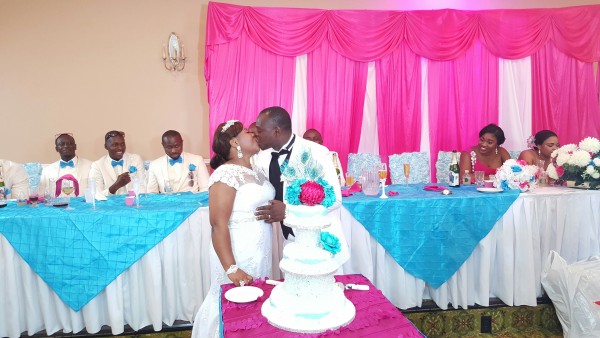 THE BRIDE AND BRIDEGROOM ENJOY A KISS BEFORE THEY CUT THE WEDDING CAKE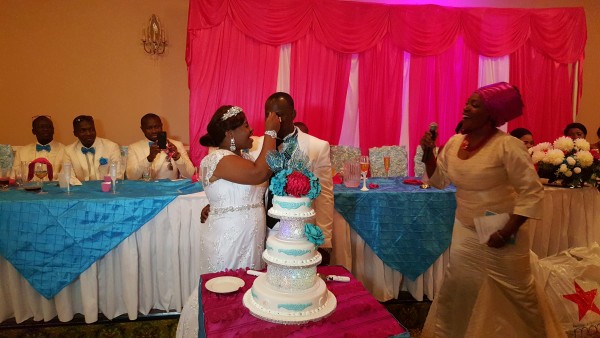 MARGARET FEEDS HER HUSBAND ATAYA THE WEDDING CAKE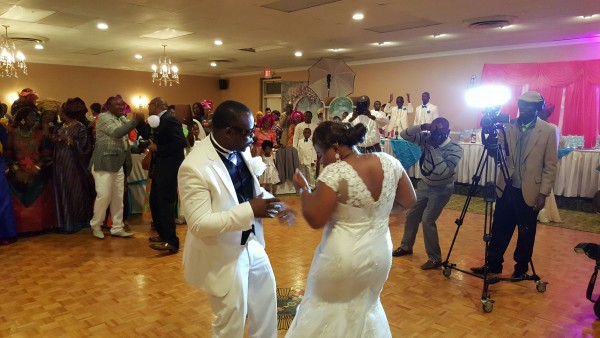 THE BRIDE AND BRIDEGROOM DANCING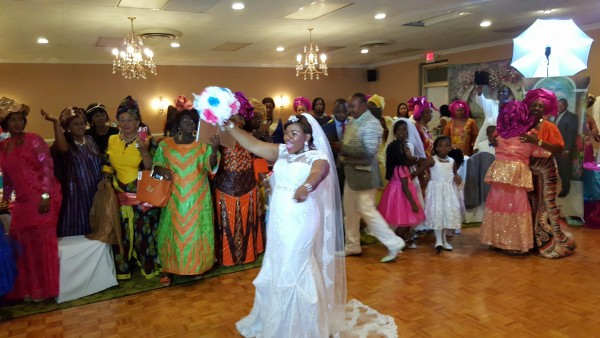 MARGARET WAS THE HAPPIEST WOMAN IN THE WORLD LAST SATURDAY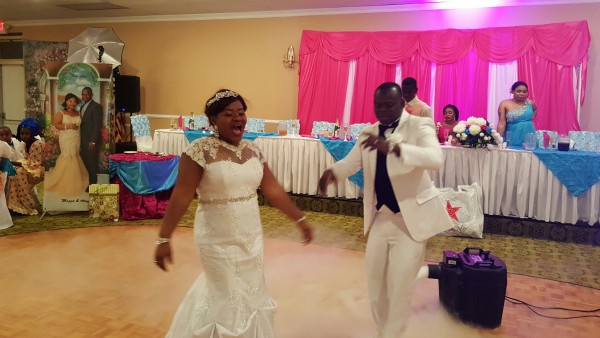 INDEED IT MUST HAVE BEEN THE HAPPIEST DAY FOR THE BRIDE AND BRIDEGROOM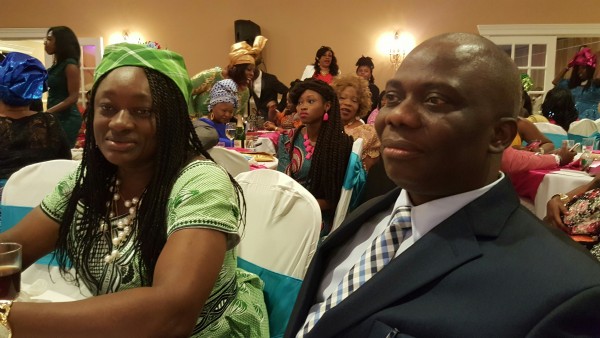 MR. ALIMAMY TURAY AND WIFE, MARIATU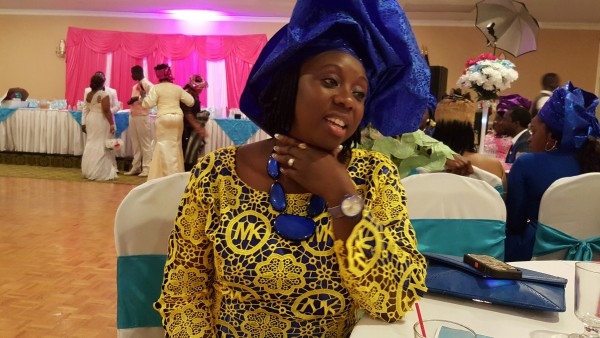 MRS. SAFFIE KOSAY AT THE WEDDING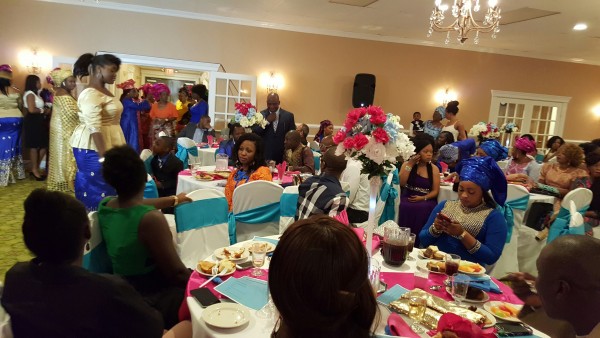 SOME OF THE WEDDING GUESTS