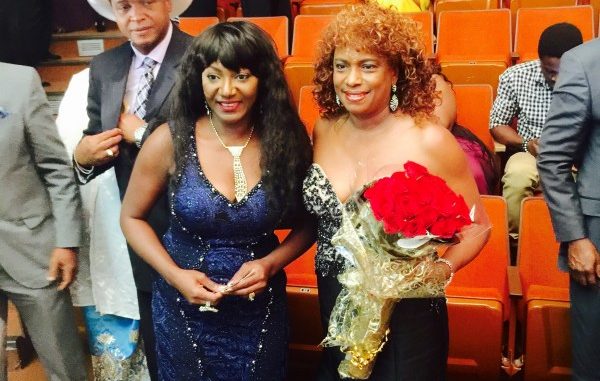 Sierra Leone's Goodwill Ambassador, Isatu Isha Timbo-Nwokedi continued piling the international honours over the weekend . She won two coveted international awards last Saturday at the Vigor Awards International  at Calgary, Alberta, Canada.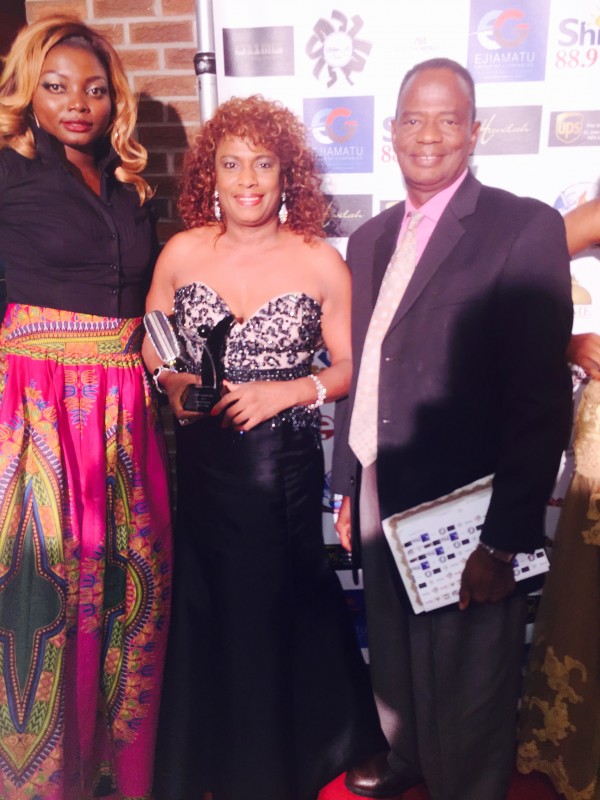 MRS .TIMBO ( IN THE MIDDLE ) HOLDING ONE OF THE AWARDS
Mrs .Timbo -Nwokedi was given the Humanitarian Award for her outstanding  humanitarian services to mankind and the highest award of the night –given to only two of them – the Vigor Ambassador's Award for Africa ( the other went to the goodwill ambassador for North America ).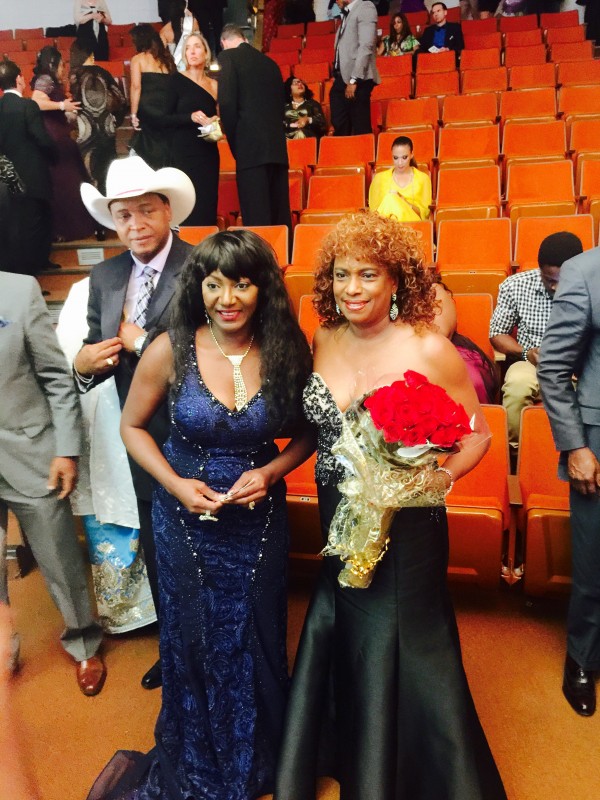 MRS. TIMBO ( RIGHT ) WITH THE OTHER AWARD
This was yet another glorious and momentous recognition for the woman who has her trophy chest packed with awards from different international organizations. She was easily one of the stars of the award ceremony with attendees unable to conceal their admiration and saying they were very proud of her.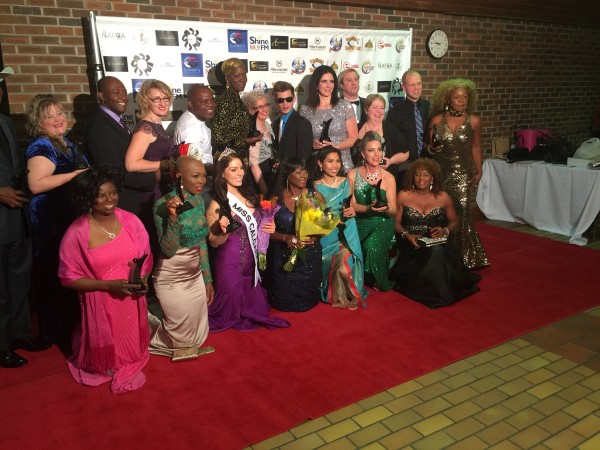 THE AWARD WINNERS 
Mrs. Timbo-Nwokedi , in a short interview, told COCORIOKO that she was grateful to God for these additional awards. She said she was humbled by the reality that everything she has been doing for the advancement of humanity was highly appreciated.
COCORIOKO Publisher and CEO, Leeroy Wilfred Kabs-Kanu , was invited to the program but could not attend due to pressure of work .
WE WILL BRING YOU FULL DETAILS LATER .