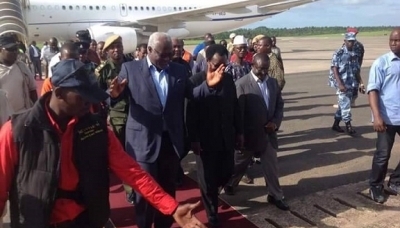 PRESIDENT Ernest Bai Koroma returned home from Germany on Sunday, as fit as a fiddle, as usual, making nonsense the rumours spread by enemies of the state and the President's detractors  in the social media last week that he had become totally  incapacitated by cancer while attending the African Union Summit in Addis Ababa and that he had been rushed to Germany for treatment.
As usual, the President's antagonists were wrong about him as they have been with many more stories they have peddled about him . They had deliberately lied about his state of health. President Koroma was never incapacitated by anything . He went to Germany only to take his annual routine medical examination.  He did  safely return to Sierra Leone from Ethiopia after the AU Summit but left a day later to honor his appointment for his annual physical abroad.
The President passed all his medical examinations with flying colours and returned home on Sunday hale and hearty and looking in fact more energetic and youthful as seen in the photos.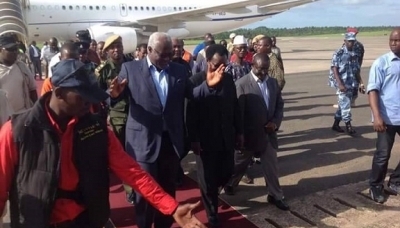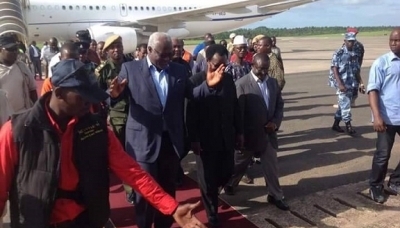 The rumor-mongers talked with such confidence that many concerned Sierra Leoneans were worried for the man who has positively transformed their country. When they learnt later that it was all a ruse, as usual, many of them shook their heads in dismay that some Sierra Leoneans supporting the opposition have plunged so deeply into evil thoughts and desires for the President that they could not flinch to  concoct  stories  and gloat that President Koroma had become totally incapacitated with cancer.
The bookmakers and political pundits will be quick to dismiss these lies (as  usual)  as irrelevant and as deeds redolent of the same old political gimmicks of a defeated opposition that does not see the possibility of winning any election in the foreseeable future and returning to power. However , two things that must be immediately clarified are : Firstly, the rumor-mongers were not ONLY opposition SLPP  supporters, though many have highjacked the Sumana issue for political capital.
The culprits were  mainly acolytes of the former Vice-President Alhaji Sam Sumana who have taken over the social media with all imaginable insults on the President, officials and supporters and lies to destabilize the country. Secondly, such rumors are not irrelevant at all as some people would love to say because the wish is father to the thought and thought, we know, is one step towards action . Some of these rabble-rousers wish to see the President deceased, proving how diabolical they are and the extremes they want to go to avenge the loss suffered by their man, Sam Sumana .  This is a very dangerous commentary of how much we have lost our human sensibilities, touch and  moral resolve for goodness and adherence to legitimate politics. Suddenly, we are a people filled  with wicked wishes for our political rivals.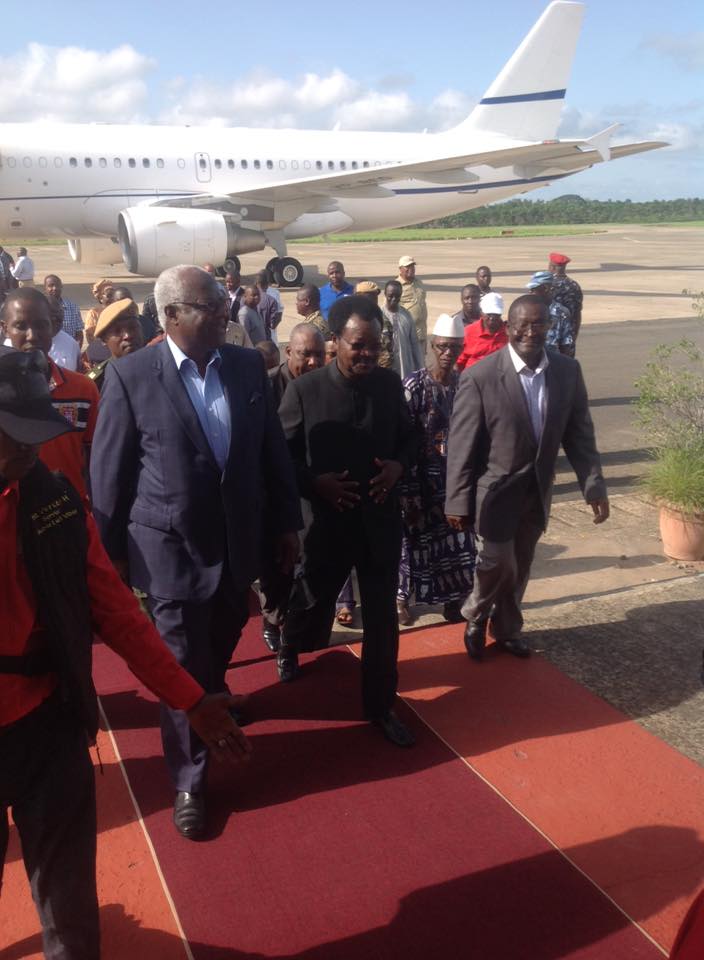 We Sierra Leoneans have to realize that with our country being so small, we are all interrelated by family , marriage , kinship ties or by clan. We should stop dragging politics to that perfidious and murderous  level where we would rather see our rivals dead. It is very antithetical to our culture and mores. We used to be a people who cared for one another's well-being and prayed for one another's safety, regardless of tribe or political affiliations. But now, politics has become so poisoned with hatred , malice, vindictiveness ,  envy and murderous intents  that what we want to see are dead and buried  rivals. This should not be. It is "unsierra Leonean". We need a change of attitude.
Whatever may be at stake, President Koroma is the Head of State of Sierra Leone and we , the people, must wish him well at all times. It is the duty of every citizen to pray for the President to be well and alive, however much we disagree with his policies. When we  gloatingly spread lies in the social media  that harm has befallen the President, it is a disgrace to our nation and it shows how low we have sunk in our mentality and human compassion.  We have become reprobates and that is a shame.
President Koroma has three more years to finish his term and God will continue to bless and protect him as he continues to bring socio-economic and political developments galore to our nation.