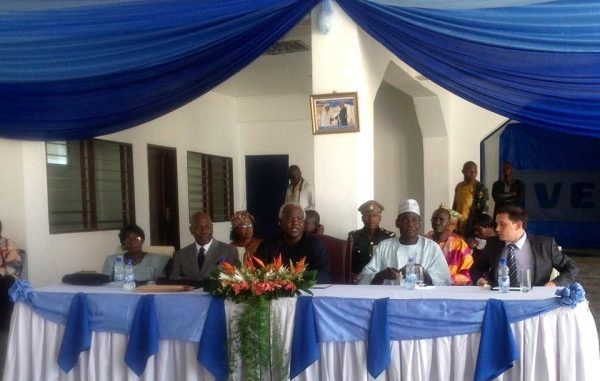 By State House Communications Unit
His Excellency President Dr Ernest Bai Koroma has on Friday 2nd May 2014 opened Dad's Car Centre Limited extension building in Freetown. Dad's Car Centre is an agent and dealer for Great Wall and IVECO vehicles.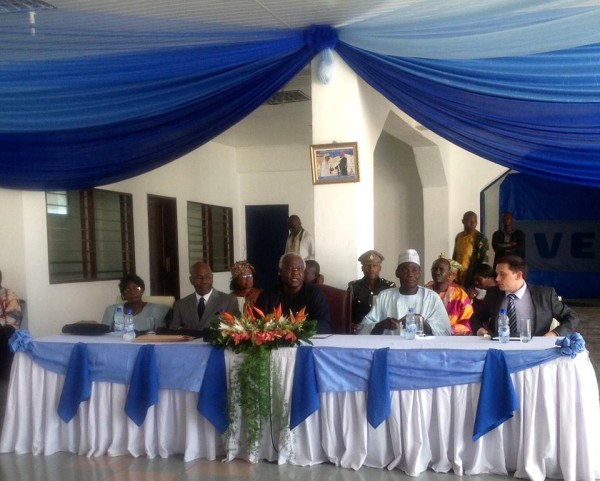 President Ernest Bai Koroma in a keynote address described the centre as a home-grown structured business that has contributed meaningfully to the growth of the country, pointing at the focus that has been demonstrated by the Managing Director of Dad's Car Centre, Mr. Noah as the only way to enhance steady growth of Sierra Leoneans businesses.
He said government wants to see many more of Sierra Leonean businesses going international referring to the moment as a great day for the country's private sector and wished the centre prosperity.
Chairman of the ceremony Dr Len Gordon Harris on behalf the board, management and staff of Dad's Car Centre said the centre has a very humble beginning but has now grown into a huge investment with staff members.
Dr. Harris said the centre has invested a lot in capacity building through trainings in the areas of auto electrical and auto mechanical aspects of the centre.
Managing Director Dad's Car Centre, Abdul Salam Noah recalled that the company started off in December 1980 with five hundred Leones equivalent to five thousand United State Dollars today, with services offered in mechanical and body works maintenances.
He said the centre has also been involved in the training of staff from other garages and has over the years placed a lot of emphasis on transfer of knowledge to staff of other garages in the country.
Mr Noah said Dad's Centre now provides staff with free medical services, a bag of rice per month, lunch and punctuality allowances.
On behalf of Great Wall motors of the People's Republic of China, the Economic and Commercial Consular, Xu Guan Li, said the extension building of the centre is another milestone in the history of relations between China and Sierra Leone.
He said Great Wall motors are placed among top ten Chinese products that are exported all over the world.
On behalf of IVECO motors and Conrico International UK, Cyril Cabaraux said the history of the company traced sixty years back and pledged to further collaborate with Mr Abdul Noah and Dad's Car Centre. — with Pa Baimba Sesay and 33 others.