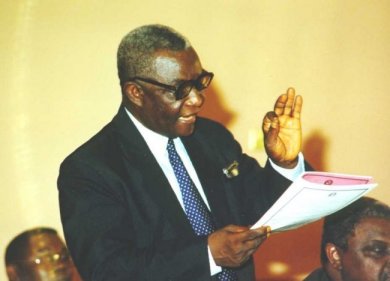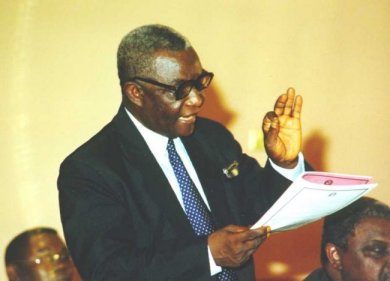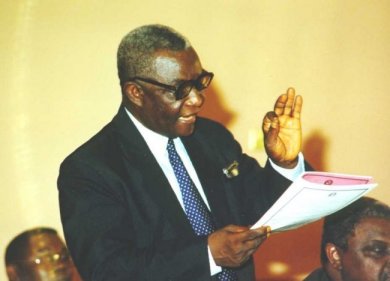 SOLOMON BEREWA
Monday November 21, 2005
The first sign that there had been a bust-up in Bo between Vice-President Solomon Berewa and the People's Movement For Democratic Change leader, Charles Margai early on Saturday morning ( Eastern Standard Time ) was a terse public release from the Margai Campaign Team in the United Kingdom/ Ireland .
The release, sent by Mrs. Agnes Kumba Macauley , said that Charles Margai had been placed under house arrest in Bo on the orders of Vice-President Solomon Berewa. As it turned out this intial report did not carry the whole story , as information was still coming in. However, the contents show how much tension and suspicions now exist between the Berewa and Margai camps.
READ THE RELEASE BELOW :
HOW THE MARGAI CAMPAIGN TEAM IN UK/IRELAND  INITIALLY SAW THE CONFLICT
We in the Diaspora, watching political developments in Sierra Leone and the Supporters of Charles Margai for Democratic Change for the nation  condemn in the strongest terms the unlawful behaviour of Solomon Berewa in ordering the arrest of Charles Margai in Bo town for allegedly been assaulted by who, he does not say.  The situation has now developed in to a Stand-still as the police have surrounded the hotel where Charles Margai and his team are who are in turn surrounded by the supporters of Charles.  This situation is volatile and could erupt into a nation-wide struggle. 
 Berewa has demonstrated the lowest act and cowardice by not showing the muscle to deal with opposition.  We have informed the supporters of the Peace Programmes in Sierra Leone and various government officials in the UK andUSA.  We have also informed other Opposition Leaders in Sierra Leone.
 Sierra Leoneans in and out of the country, most of whom we spoke with have condemned the act as barbaric and undemocratic.  If Berewa is so thin-skinned, and lawless, then let him take a bow-out now as breaking the rule of Democracy will be intolerable and inconceivable in today's Sierra Leone and world politics.
 The Margai Campaign Group, UK & Ireland