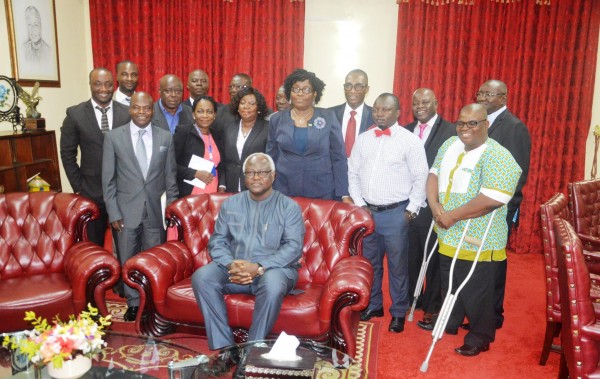 By State House Communication Unit
At a presentation ceremony of the reconstituted African Peer Review Mechanism (APRM) National Governing Council at State House, President Dr Ernest Bai Koroma has stated that Sierra Leone has in a way succeeded in its APRM commitments. The APRM is a good governance monitoring instrument described as an 'African solution to Africa's problems', which committed African leaders to promoting and holding one another accountable for the quality of governance in their respective countries, through a process of peer review and experience-sharing.
Addressing the reconstituted council, President Koroma said the comments following the submission of the first and second reports of the country's review were laudable particularly so when Sierra Leone decided to take a review of its governance process at an unusual period prior to the 2012 national elections. This, he said, was a demonstration of the government's commitment to openness and transparency even as the country is gearing towards the presentation of its 3rd and 4th reports. He urged the APRM to sustain the momentum, ensure transparency and inclusiveness and to ensure the populace is fully knowledgeable about the process.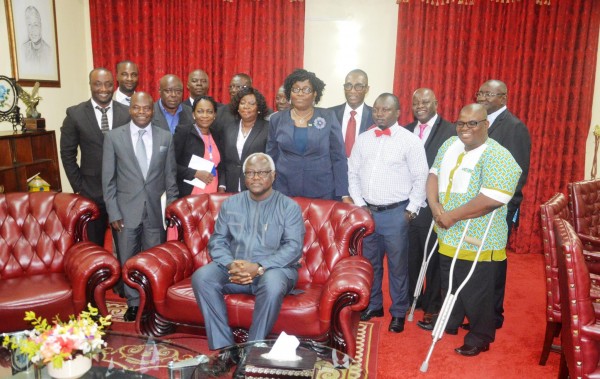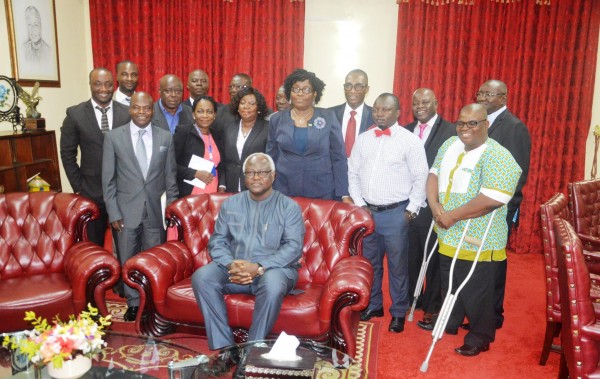 The president assured the APRM of government's continued support to the process in ensuring its participation in international meetings and continues to have a voice and space in the process. He further expressed optimism that Sierra Leone will be an example in the African Peer Review process saying that the commitment to the Extractive Industries Transparency Initiatives (EITI) and the Open Government Process is a reflection of transparency and openness.
Giving a synopsis of the APRM process in Sierra Leone, National Executive Chairman of the APRM, Professor Osman Gbla thanked President Koroma for his critical and unwavering stance in upholding democratic good governance. He furthered that the reconstituted body is planning for the preparation of the 3rd and 4th progress reports, effective propagation of the APRM process and support of the 3rd and 4th governance report.
Introducing the reconstituted National Governing Council, Minister of Political and Public Affairs, Madam Nanette Thomas, said the APRM is a good governance monitoring instrument of the African Union that seeks among other things to bring together an effective collaboration among three major actors in the search for good governance in the continent: Government, Civil Society and Private Sector. "It is in this spirit, that I am here today sir, to present to you the National Executive Chairman and members of the reconstituted APRM National Governing Council that will be pivotal in rolling out the APRM process in Sierra Leone," she said.
The reconstituted council for the period 2016 – 2019 includes the following members: Professor Osman Gbla – Executive Chairman, Mr Mohamed K. Warrritay – Ministry of Finance and Economic Development, Mr Ahmed A. Sannoh – Office of National Security, Mrs. Daphne Olu-Williams – Human Rights Commission of Sierra Leone, Ambassador Khadijatu Bashir – Ministry of Foreign Affairs and International Cooperation, Dr Abdulai Dumbuya – Disabled Persons, Mr Samuel Valcarcel – Sierra Leone Association of Journalists, Mr Benjamin Macfoy – National Commission for Democracy, Mr Gilbert Cooper – Ministry of Trade and Industry, Mr Alphonso Manley – Civil Society, Mr Emmanuel K. Kamara – Judiciary