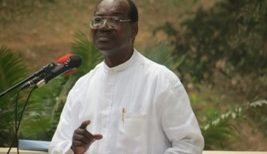 By KABS KANU :
The Deputy Vice Chancellor of  Fourah Bay College , University of Sierra Leone, Professor Sahr Aiah Gbamanja and former Chair of the Independent Media Commission ( IMC ), Mrs. Bernadette Cole, who is now chairing the University of Sierra Leone Alumni Secretariat,   will be arriving in New York early next month on official business and will  hold crucial meetings with Fourah Bay College alumni living in the United States .
University Professor Dr. Alusine Jalloh of the University of Texas, Arlington , also  Founding Director of the University's  Africa Program, and Sierra Leone's Minister Plenipotentiary to the United Nations, Rev. Leeroy Wilfred Kabs-Kanu, both of them alumni of FBC, will coordinate the meetings in the two states.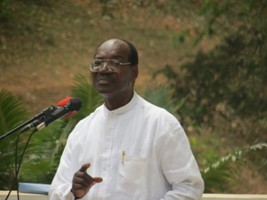 PROFESSOR SAHR GBAMANJA
According to communications dispatched to both Professor Jalloh and Minister Kabs-Kanu, Professor Gbamanja will arrive in New York on Thursday May 4 at the invitation  of Medger Evers College in Brooklyn to give a lecture and to sign partnership a Memorandum of Understanding  on Friday, 5th. May. The Alumni meeting is scheduled for Saturday May 6 in New Jersey.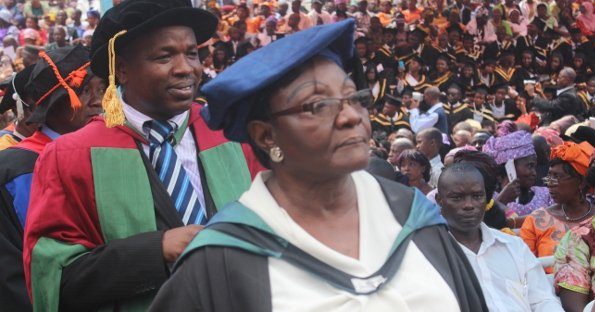 MRS. BERNADETTE COLE
Professor Gbamanja will meet with the alumni and brief them on how the University celebrated the 190th Founders ' Day . They will view the full documentary film recently produced on FBC , titled "Team Athens:  The Restoration of Fourah Bay College".The film depicts the past and the present in the life of FBC.
It must be recalled that during the 187th Foundation Day of FBC  in Freetown in 2014, Professor Gbamanja stated that there is a bright future for FBC and that authorities are working desperately to restore the university's glories. The meeting with the FBC alumni in the U.S. is  in connection with this enterprise .
Professor Jalloh and Minister Kabs-Kanu are calling on  all alumni of FBC  in the U.S to take note of this pending important meeting and to provide their fullest cooperation.
COCORIOKO and the PATRIOTIC VANGUARD newspapers will bring you full updates.