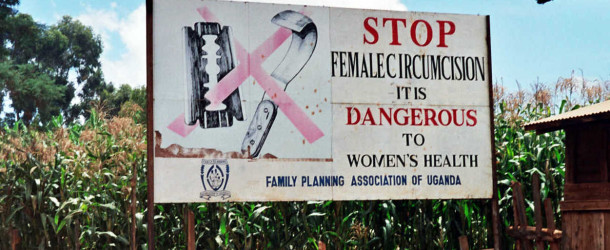 As female genital mutilation increasingly comes under scrutiny in sub-Sahara, practice remains popular in Sierras Leone
By Alpha Kamara
DAKAR, Senegal (AA) – "I am 47 now and I can say to you my vagina was not mutilated."
Naasu Fofanah is a former UN staffer and former gender advisor to the president of Sierra Leone.
She does not fight against female genital mutilation (FGM). In fact, she rejects the term mutilation altogether.
"I have gone through the process. I don't feel mutilated," Fofanah says, claiming this was a term coined by money-making anti-FGM campaigners to bring division amongst women.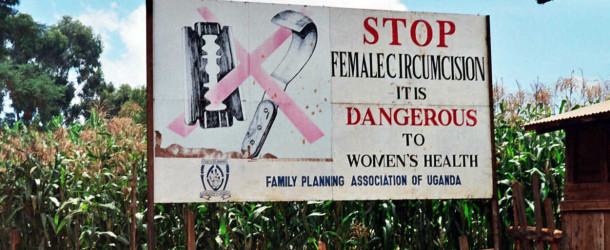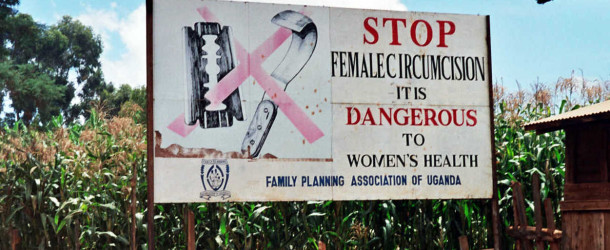 FGM, or "Bondo" as it is called in Sierra Leone, is largely practiced throughout the country.
According to a UNICEF study dated June 2013 – research for the following two years ceased due to the Ebola outbreak – nine in 10 women in Sierra Leone have gone through FGM, which is seen as a rite of passage to adulthood. Two in three girls have experienced the practice between the ages of 5 and 14.
Furthermore, 97 percent of those interviewed for the research, men and women, believe the practice must be maintained, a testament to how strong FGM is ingrained in Sierra Leone.
While neighboring countries in the region have moved – or are moving – to ban the practice, it enjoys popularity in Sierra Leone, giving activists a headache in their campaign to ban FGM.
"How can you force a 5-year-old to FGM?" says the secretary of the forum against harmful traditional practices in Sierra Leone, Aminata Koroma.
Contrary to Naasu Fofanha, she regrets that she was cut at an early age.
"I have to painfully live with the consequences of its pain and trauma," she notes. "I know what I went through, so I know how dangerous it is to women."
"We are not saying the cultural aspect is bad, it has some respect. It prepares women for adulthood, builds women for their traditional roles. But the cutting of that healthy part is what we are against," she says.
Aminata admits that the practice is strong in the communities.
"This week, we have received reports of 14 girls, with the oldest being 12, who have been forced into the practice in Tonkolili in central Sierra Leone," she says.
The laws of the country are silent about FGM and politicians, perhaps fearing a backlash, have not been eager to pursue initiatives to curtail the practice.
The education act of 2004 did make initiating someone below the age of consent, i.e. 18 years old, a crime. But the term initiation is seen by campaigners like Aminata as too vague.
"We want the government to clearly ban this practice. The beneficiaries are just the FGM initiators who are making money out of the pain and suffering of women. This has no place in Sierra Leone in this 21st century," she affirms.
The World Health Organization (WHO) says cutting the nerve and sensitive genital tissue causes extreme pain.
It also says excessive bleeding or hemorrhage can result if the clitoral artery or another blood vessel is cut during the procedure and can cause pain, infection.
The WHO also warns the process spreads infections including HIV and urination problems for females.
Despite these and other similar warnings, Sierra Leone still holds on to the practice very firmly.
Sierra Leone's regional neighbors such as Senegal in 1999 have however moved to banning female genital mutilation.
More recently, Africa's most-populated country, Nigeria, banned it in May 2015 when President Goodluck Jonathan before handing over power to his successor signed a legislation that criminalizes the practice.
The Gambia parliament became the 27th sub-Saharan African country to legislate against FGM in January.
But in Sierra Leone, the road to a ban appears long and full of obstacles.
Rugiatu Neneh Turay, deputy minister of gender and children's affairs in Sierra Leone, holds a different view opposed to her senior minister Sylvia Blyden on FGM, but says she respects the government policy.
She once headed the Amazonian Initiative Movement, a local anti-FGM campaign group, before she was appointed a government minister.
She once told a WHO publication that she was cut at the age of 11 with a crude knife which left her with serious pains that sent her into a coma.
The deputy minister tells Anadolu Agency that her view of FGM is still the same as before, finding it barbaric and unfit for the new generation of Sierra Leonean women.
"This is an issue of rights protection. But as a government minister, I must respect the government stance against forceful initiation below the age of consent. The good thing is that the debate to break the silence is on," she says.
During the country's Ebola outbreak, government regulations put a ban on large gatherings. Hence for two years, the practice was abandoned. But after the Ebola outbreak was declared over, initiators grabbed their knives once again.
In the past, anti-FGM campaigners have been attacked while speaking against the practice in some parts of the country.
In 2006 in the north-central Makeni region, a female journalist, whose name has been withheld due to safety concerns, was evacuated by a Catholic mission after she reported the incident of a 6-year-old girl who allegedly died shortly after having been a victim of FGM.
Aminata, the secretary of the coalition against harmful traditional practices, acknowledges the risks involved in campaigning against FGM.
But she says activists are motivated to end the harmful cultural practice and save the next generation of women in Sierra Leone.
At the moment, the Sierra Leone constitution is undergoing a review process, and anti-FGM campaigners want to introduce a ban, similar to Sierra Leone's neighbors.​
---