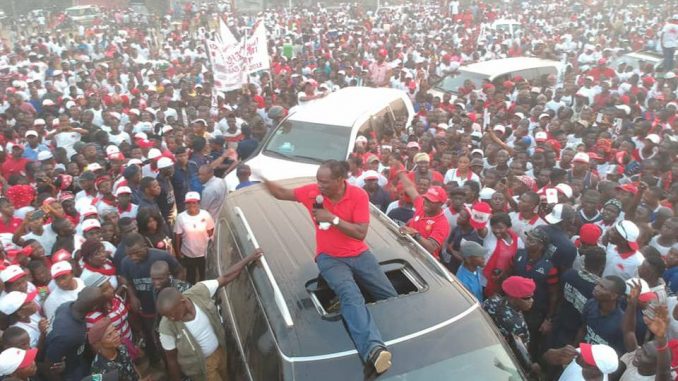 Pictures  from the grand welcome the All People's Congress ( APC ) Presidential candidate Dr Samura Kamara received in Kenema yesterday.
The APC continue to make significant gains in areas which the opposition once claimed to be their strong holds.
It's evident that the race for State House is going in favour of Dr Samura Kamara.