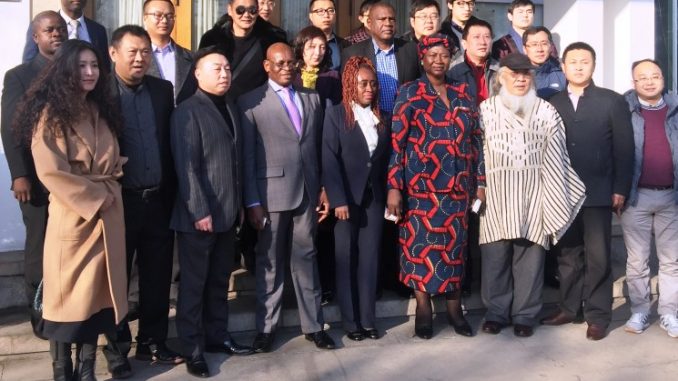 With Sierra Leone frantically working towards meeting her growth pillars as contained in her development trajectory, the 'Agenda for Prosperity', the country's envoy to China, has said, her Government has in place mechanisms that will protect investors and their investment interests, be they local or foreign.Her Excellency, Kumba Alice Momoh spoke on Wednesday 17th February, during a briefing session, organized by the Embassy's Trade and Commercial Office, for potential Chinese investors who had sought relevant information on investment opportunities as well as Government policies on investments.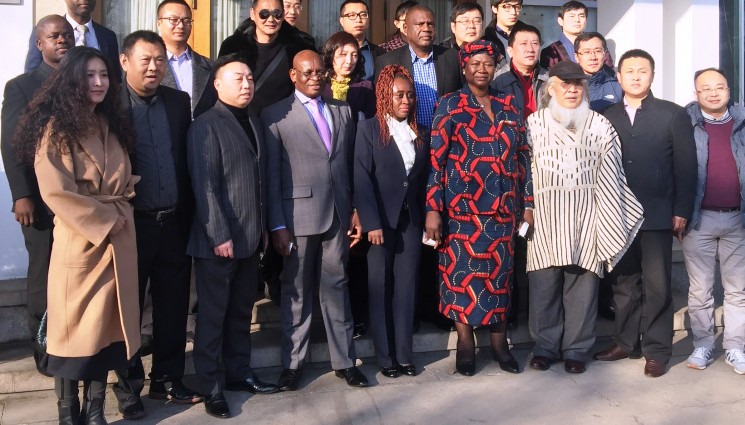 The event, spearheaded by the Embassy's Trade and Cultural Attaché, Lansana Fadika was aimed at presenting Chinese investors with investment opportunities in Sierra Leone in sectors like agriculture, energy, infrastructure, amongst others.
Making a presentation on Sierra Leone's Investments Opportunities, Madam Momoh said the country's Investment Promotion Act 2004, serves as the foundation for private investment regime in Sierra Leone, as it is crucial in the promotion and attraction of private investment, both domestic and foreign, "for the development of value-adding opportunities, export creation and investment opportunities."
"The IPA offers significant incentives to foreign investors in Sierra Leone, including the ability to repatriate profits and capital without restriction; the ability for companies to carry forward losses indefinitely and customs exemptions for expatriate workers and their families."
Madam Momoh said, the Government of President Koroma has always been committed to the country's development efforts and as such, looking forward to Investors to invest in the country's untapped potentials.
She elaborately explained what the country can offer in sectors like Agriculture, Fisheries and Marine Resource, Energy generation, infrastructure, amongst a host of others, saying, "as a country, we have huge untapped areas and you can think of exploring those potentials and see how we all get a win-win result."
As representatives of Government back home, Ambassador Momoh said, it has always been incumbent on Embassy officials to explain Government's investment policies, seeking investment opportunities and effectively represent Government's interest, assuring, that the Embassy always stands prepared to give whatever support that could help in fostering trade and investment opportunities from China, as well as lifting the bars of cooperation ties, which she said, have been in existence for decades.
She informed that the country is politically stable with a fully-functioning multiparty democracy. Before ebola, she said, the country was one of the fastest growing economies in the world. "Our ambition is to return to this trajectory of prosperity", she said, stating further, this is only possible when there is a stronger partnership with the private sector.
Climaxing the event were questions on Government policies and commitment to form follow-up meetings and explore the possibility of visiting Sierra Leone on investments fact finding mission.
John Baimba Sesay
Press/Information Attaché
Sierra Leone Embassy
People's Republic of China