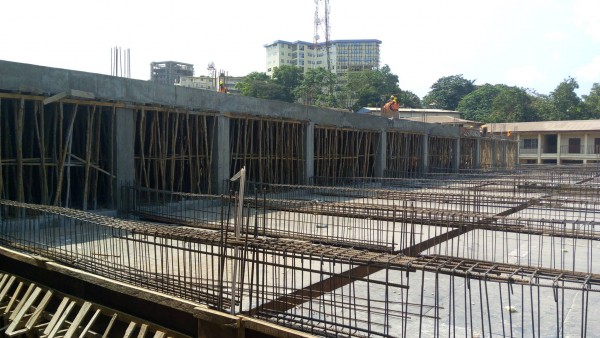 By Abdul R. Bedor Kamara
The ultra-modern Sewa Grounds market, one of the biggest ever constructed in the country to host 1,000 traders, is 50% done to be completed by November this year.
This was disclosed on Tuesday 17th January 2017 by the contractor, Sanusie Bruski of MSK Jass Distributor and Construction Company to the high-powered delegation of various stakeholders.
The work is sub-contracted to Global Group of Companies and supervised by NASSIT engineers.
The delegation included the Trade Minister, Alieu Pat-Sow, Deputy Trade Minister, Ibrahim Washinga Mansaray and the Mayor of the Freetown City Council (FCC), Franklyn Bode Gibson.

Sanusie Bruski said the National Social Security and Insurance Trust (NASSIT) has provided funds for the project to be completed on time informing that the market would have adequate toilet facilities, CCTV cameras to boost security and would be accessible to persons with disability.
Trade Minister, Alieu Pat-Sow, commended the contractor for a job well done revealing that the visit was to get first-hand information about the project disclosing, "President Ernest Bai Koroma is yearning to see the project completed as it is very close to his heart. When completed, the market will be the biggest in the country to host thousands of street traders who are contributing to the country's socio-economic development. I will be visiting the site frequently to update the President as traders account for the majority of the population."

Alieu Pat-Sow further stated that the Sewa Grounds Market would benefit Sierra Leoneans.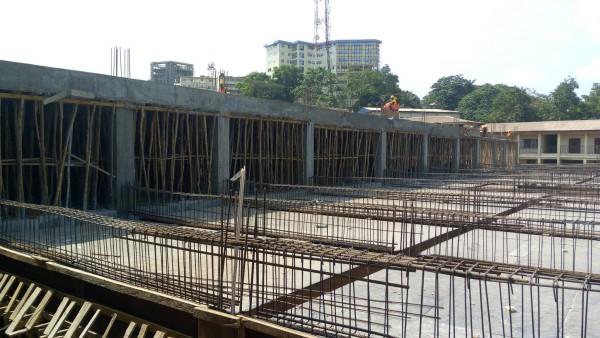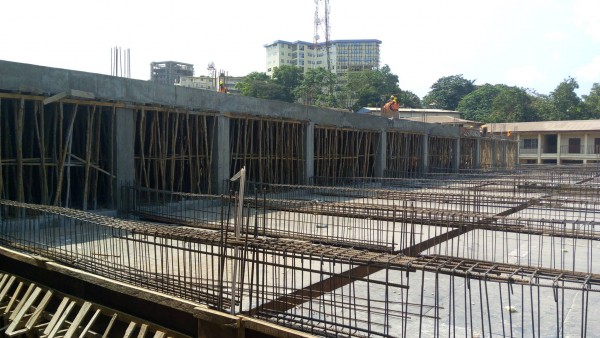 Chairperson, Board of Director, NASSIT, Madam Yeabu Kamara said the work is still within the timeframe, prayed that it would be completed as scheduled and according to the terms of the agreement including the use of quality materials and appealed to the contractors to do a good work.
She articulated that they are eager for the project to be completed on time for traders to be housed in a conducive environment that would also help to decongest the streets and is optimistic that the work would be completed on time.

FCC Mayor, Franklyn Bode Gibson said if the contractors finish the work on time, traders would occupy the market by January 2018 and called on traders to be patient and allow pedestrians and vehicles unfettered access to the site asserted that when completed, traders would be removed from the streets.

The Civil Structural Engineer at the site, Frederick Jones said the project would be completed in November this year as 50% of the work has been completed informing that some of the buildings at the site supervised by the Freetown City Council (FCC) have been demolished to be properly reconstructed according to international standard concluding that the facility would include stalls, upscale lockups and a car park.
A conducted tour of the buildings climaxed the visit.