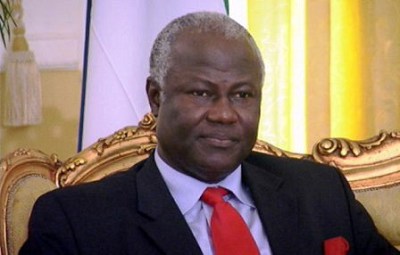 Sixteen tribal heads representing all the ethnic groups in the country paid a courtesy call on President Dr Ernest Bai Koroma at the Presidential Lodge, Hill Station.
Welcoming the tribal heads, President Koroma acknowledged the pivotal role tribal headmen and women played during the November 2012 elections that returned him for a second term of office. He said that the time for politics is over and now is the time for development.
President Koroma assured the traditional leaders that he will continue to build on the gains made under the Agenda for Change and now under the Agenda for Prosperity.
"We will continue to construct roads and bridges, improve on our agricultural practices and expand on the smallholder commercialization programme. We will continue to empower our women and youth and create more space for their voices to be heard", said the Chief Executive.
He also maintained that government is working round the clock to provide pipe-borne water, improve on agricultural productivity and other developmental strides, adding that there is a determination to lift this country to the level where it won't go backwards again.
He however appealed to the tribal heads to continue to play their sacred role by sensitizing the people. "We will not compromise that as development can only take place in an atmosphere of discipline and hard work."
The President pledged to look into the concerns of the tribal heads, saying "This is the time for all of us to work together as prosperity does not come on a Silver Plata. We are planning to open a centre of excellence for youth. We are creating opportunities for everybody and we want people to rise to the occasion. No country can develop without hard work. He urged them to engage their people to help sustain the ongoing transformation of the country.
President Koroma further called on the tribal heads to sensitize their people to desist from constructing houses in dangerous locations in the municipality. The life of any Sierra Leonean, he warned, is as important as any other life.
Delivering the vote of thanks, the Mende Tribal Head, Chief Mathew Young called for inclusion of tribal heads in state functions. He also pleaded with President Koroma to consider tribal heads for stipend which they need to carry on their work.