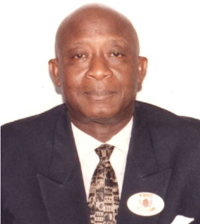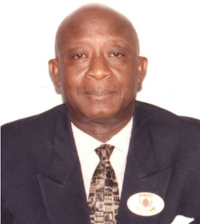 CHARLES MARGAI
Story : Soribah Kalokoh in the Provinces
Bo , the capital of Sierra Leone's Southern Province , had for long been regarded as one of the traditional strongholds of the ruling Sierra Leone People's Party ( SLPP) ,but the party is facing a tough challenge for control of this all-important town from the newly-formed People's Movement For Democratic Change ( PMDC ).
While it is true that the SLPP still holds control of the majority of prospective voters n this town, the PMDC has eaten into their lead significantly and if the new party campaigns here strongly ahead of next year's General Elections, the SLPP will find it difficult sweeping the town as in previous elections.
Our correspondent from the provinces, Mr. Soribah Kalokoh , spent three days in Bo after the recent visit to the town by Vice-President Solomon Berewa .He said he sounded the opinions of people at Coronation Field, the Bo Lorry Park, The market, Kulanda Town, Samami, Bo.No 2, New London and the villages Kebbie Town, Falaba, Jorma , Limba Corner and Fulawahun, and what he discovered was that both the SLPP and the PMDC were still very much in the race to take the town. Neither of them has established a clear-cut ascendancy. "Bo at the moment is a divided town between the SLPP and the PMDC ", Kalokoh revealed.
Kalokoh conceded that the Vice-President's support base was very strong since indeed Bo will vote SLPP , whatever the case, in normal circumstances but Kalokoh said he discovered a lot of dissatisfaction in the people , especially with the government's handling of the Hinga Norman case. "I saw people who are still angry with what they suffered at the hands of the rebels. One man in Jormah Village swore on his Poro Society that if Hinga Norman was jailed , while those who inflicted pain on his fellow villagers went free, he will revenge one day ", Kalokoh wrote.
Kalokoh described Bo as a town already overcome by waves of fanaticism for next year's elections. He said that it was amazing that even though the start of official electioneering campaign has not been declared , Bo is already in the haze of elections fever. In some communities, it is the green color and the Palm Tree that hold domain and in others, it is the orange color and the broom, Kalokoh went on.