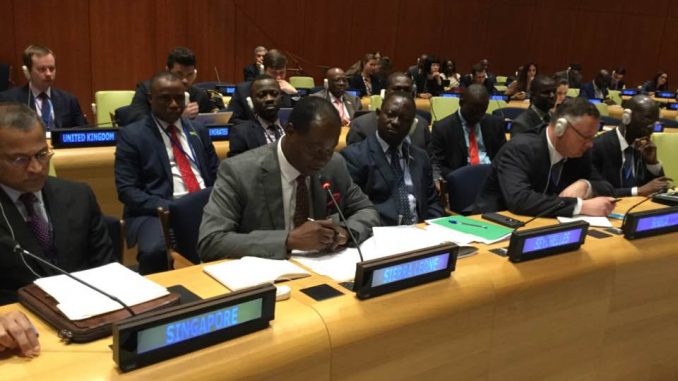 Sierra Leone's Foreign Minister , Dr.  Samura Kamara, yesterday  addressed  the UN Security Council Reform intergovernmental negotiations as the African Union turns on the heat in her quest to gain permanent seats  and use of the Veto in the Security Council.
Dr. Kamara's historic appearance at the IGN , his participation and the fact that he delivered a statement ( Usually done by the Permanent Representative ) sent a very strong message that Africa has become  more robust in canvassing support and in the promotion and propagation of the  common African position in the Security Council reform negotiations.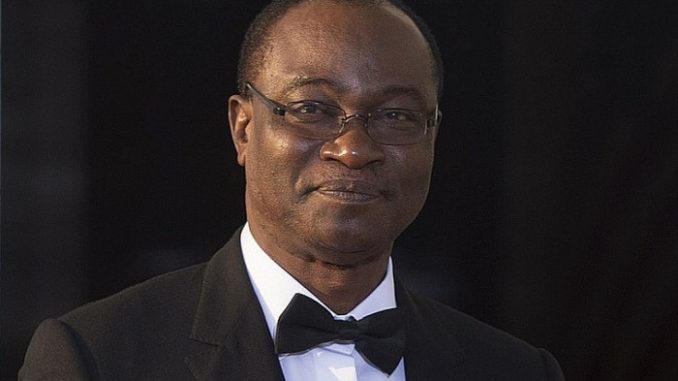 DR. SAMURA KAMARA
 Africa is determined that the UN Security Council is reformed as soon as possible and that the historical injustice to her  for not being represented in the Permanent Category , though it is estimated that about 75% of issues discussed are about her, be addressed without delay.
Africa is asking for not less than two permanent seats with all the prerogatives and privileges of permanent membership including the right of veto and five non-permanent seats. In principle,  Africa is opposed to the veto,  but it is of the view that so long as it exists, and as a matter of  , it should be made available to all permanent members of the Security Council
Sierra Leone is Chair of the African Union Committee of 10 ( C10), which is thrust with the responsibility to canvass support for and promote the African Common Position .
When he met with C-10 ambassadors  later in the day at the AU Observer Mission , this message that the minister's appearance laid down a marker was echoed by the ambassadors.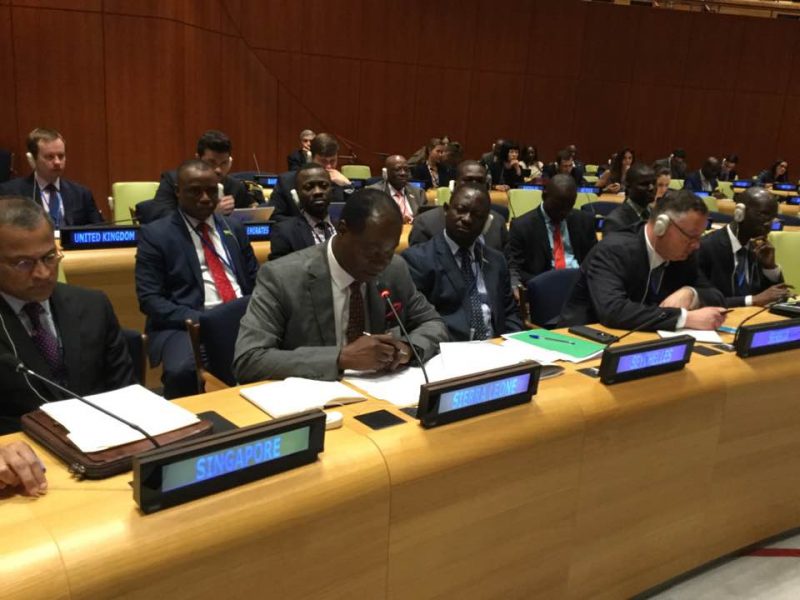 MEMBERS OF THE SIERRA LEONE DELEGATION INCLUDED THE SIERRA LEONE AMBASSADOR TO THE AU AND ETHIOPIA, H.E. OSMAN KEH KAMARA ( ( SEATED BEHIND THE MINISTER) ; DEPUTY PERMANENT REPRESENTATIVE FOR LEGAL AFFAIRS AMBASSADOR FELIX KOROMA, (SECOND LEFT) , COUNSELORS ALLAN GEORGE,  SAIDU NALLO AND MOHAMED KHAN IN THAT ORDER ). NOT IN THE PHOTO,   BECAUSE HE TOOK THE PICTURE,  IS MINISTER PLENIPOTENTIARY  LEEROY WILFRED KABS-KANU, WHO WAS ALSO PART OF THE DELEGATION. SITTING BY THE MINISTER IS THE DEPUTY PERMANENT REPRESENTATIVE FOR POLITICAL AFFAIRS, AMBASSADOR AMADU KOROMA.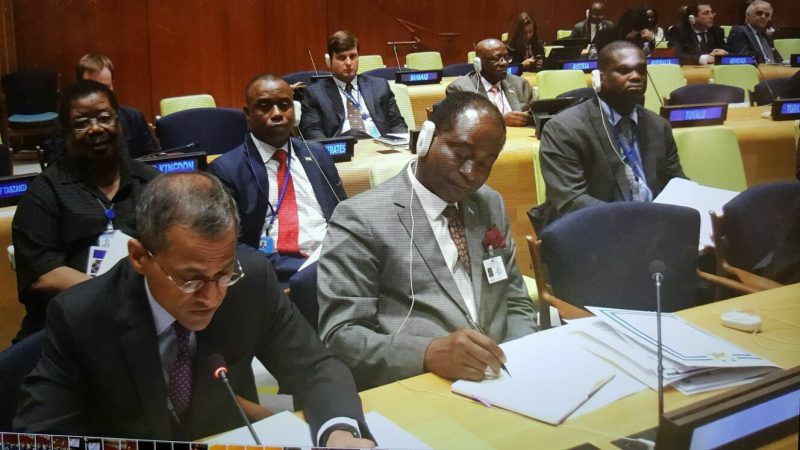 DELEGATION AT THE BACK -FROM LEFT : MINISTER PLENIPOTENTIARY KABS-KANU, AMBASSSADOR KEH KAMARA AND COUNSELOR ALLAN GEORGE.
Dr. Kamara set a record by being the first Foreign Minister ever to  address the IGN  meeting.
WE WILL BRING YOU THE FULL STATEMENT DELIVERED BY DR. SAMURA KAMARA IN A MINUTE.  
Photo credit : KABS KANU.