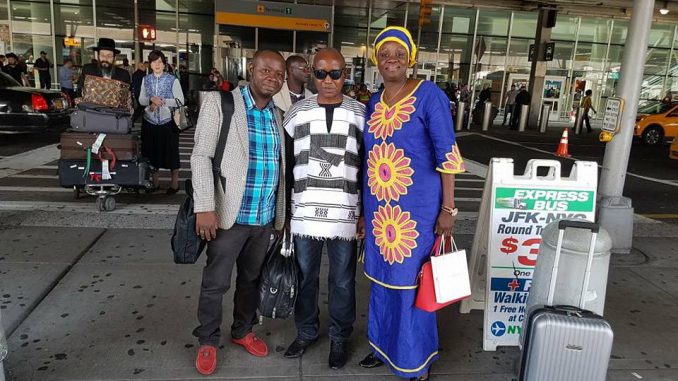 The Minister of Social Welfare, Gender and Children's Affairs, Dr. Sylvia Blyden, arrived in New York yesterday to  participate in the General Debate of the *Conference of State Parties to the UN Convention on the Rights of Persons with Disabilities*.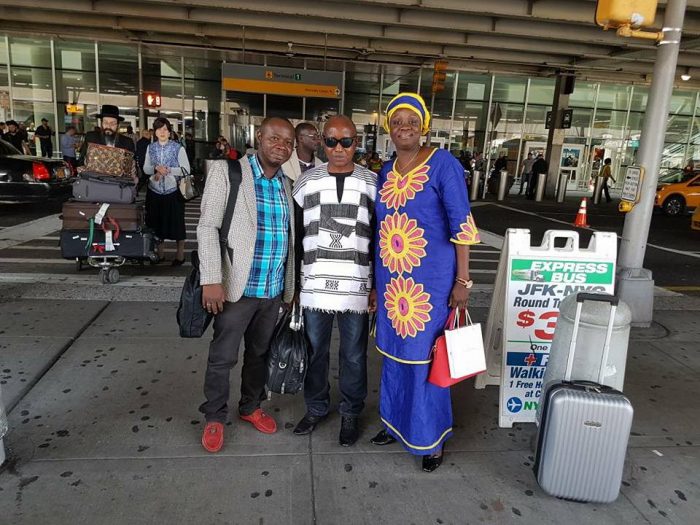 DR. BLYDEN AND SOME MEMBERS OF HER DELEGATION ON ARRIVAL AT THE JFK INTERNATIONAL AIRPORT YESTERDAY
In her capacity as Minister of Social Welfare, and being  responsible for all policies on Disability issues , she is  leading the Sierra Leone Government delegation to the Conference.
During today's debate, different cabinet ministers from various countries will give brief statements and Dr. Blyden will provide  a summary of Sierra Leone's successes and challenges in implementing the country's national vision for the Disabled as well as Sierra Leone's views on what the global community should do in order to achieve the Sustainable Development Goals  on disability issues.

You may watch her LIVE as she  deliver her  short Statement today. If you are do not have the opportunity to watch it live,  you may later on view the archived video by visiting  the UN webcast TV at:
http://webtv.un.org/