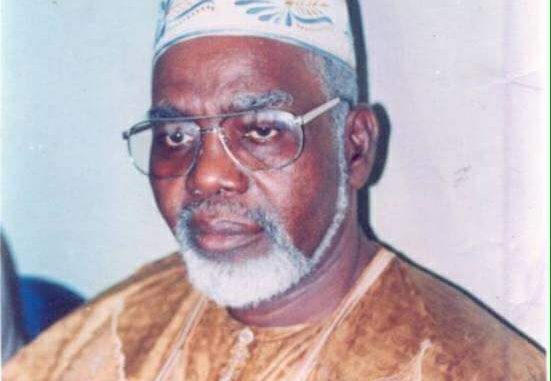 By Sulaiman Forna :
Even though many made his job so difficult for him he was still always there for his country men, women and children.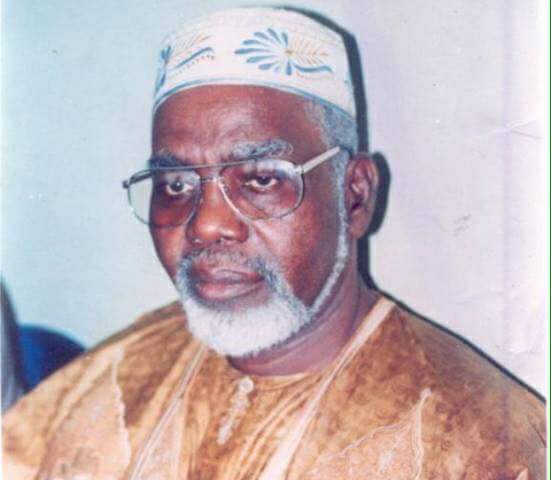 Those Sierra Leoneans who fled to Guinea after the Jan 6 1999, and those who had been there much earlier know this very familiar face. He helped so many in that socialist thinking country Guinea even advising those bogus Sierra Leoneans at the time bluffing openly in Bellview with their dollars sent to them by relatives abroad to simmer down. I remembered his words when I visited him at his Bellview office in Conakry where he served as ambassador "salone man for know say dis nar Guinea. Wuna dae see wae guinea develop tiday but we dae pan puel we country. So if wuna don reach ya duya wuna cover wuna yams ya", he advised many in Conakry.
"But salone man nar salon man nor mor". Here is what they were telling the Guineans in their own country
That they are uncivilized
they are dirty
they can't dress well and many other negative words coming from their mouths against a people trying to help us settle.
But many Sierra Leoneans paid dearly for their been too mouthy, and did they not put Pa Saccoh in a difficult situation where this Soso, Mandingo, fullah and French speaker always had to intervene to get many out of the police cells in Guinea, or even from the Surete prison mostly for too much show off and plenty unnecessary talks? In fact even when rebels attacked Guinea from Liberia the Guineans instead RAIDED SIERRA LEONEANS IN SEPTEMBER 9 of one year and beat up many, took their properties and locked them up in cells. This is because the Liberians, even when they first started going to Guinea long before Sierra leoneans did behaved or comport themselves, and integrated well into the Guinean way of life. Many learnt the languages and got good jobs in the U S embassy as well as the UNHCR and many other places.
The Guineans in nature are very nice people and very welcoming. Imagine they hosted up to a million Sierra leonean and Liberian refugees. Sierra leoneans said they were back ward even when Guinea had the following features we had not dreamt of in Sierra Leone before the war started there:
Proper and constant light. street lights
Good and constant water supply
Food in abundance. Please note that "na salon man introduce cow kander to guineans
Owning their own business where there are no lebanese businesses there.
Nice café more decent you never found those in salone. Only Gnf 500 can buy you a dish of spargetti mixed with beef and spices, a cup of tea and 6 inches tapalapa bread. This can cost about Le 4.000 in Salone at the time, and only the well to day eat it. But in Guinea the least common man eats in a cafe shop where there is Cable TV called Canal.
lots of fruits and vegetables
wide open roads
cable TV in many houses and cafe places
computer and phone places to make calls and check emails etc
BUT EVEN WITH ALL THOSE THINGS WE NEVER ENJOYED BACK IN 1999 IN SALONE WE STILL SAID GUINEANS ARE BACK WARD.
Hon Saccoh was a very kind ambassador always providing counseling to the typical badly behaved Sierra leoneans, reminding them how they have no total rights in Guinea because they are just counted there as refugees. He also reminded us that those who were misbehaving are bringing a bad reputation for all and the Guineans gave us that message in September 9 of the said year even when the attacks were from Liberia. "Salone man too like show off and plenty talk" retorted embassy officials frustrated that Pa Saccoh had to be going looking in police stations for those who fell in mines caused by their unruly country men and women.
But there were so many great things we enjoyed through the support of Pa Saccoh as ambassador. He was just a very caring ambassador who was also respected by his Guinean counterparts. He used this to his advantage to help his struggling people in Guinea, many who could not speak any of the local languages there at the time.
Pa Saccoh succumbed to his long illness and may his SOUL REST IN PERFECT PEACE. WE WILL NEVER FORGET YOUR SERVICE TO US AS A PEOPLE LIVING IN SELF EXILE AT THE TIME DUE TO THE MAYHEM WE OURSELVES CREATED FOR OUR BELOVED NATION, AND HOW MANY TOOK THE SAME BAGS WITH THEM TO GUINEA.