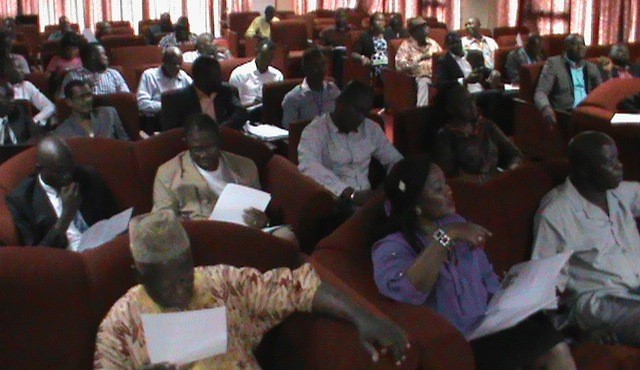 By Jonathan Abass Kamara
Parliamentarians in Sierra Leone have expressed their commitment to promote sensitization on Tobacco Prevention and Control in their various Constituencies in collaboration with the World Health Organization and the Health and Sanitation Ministry.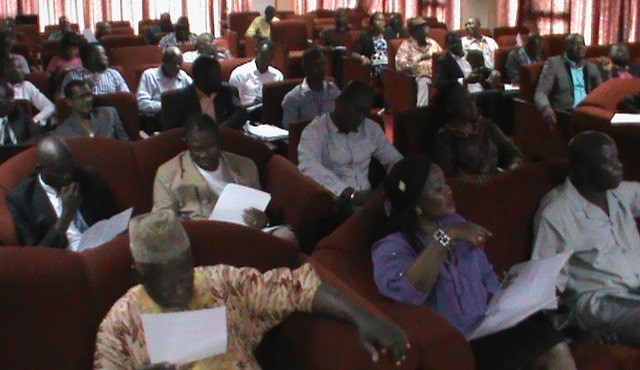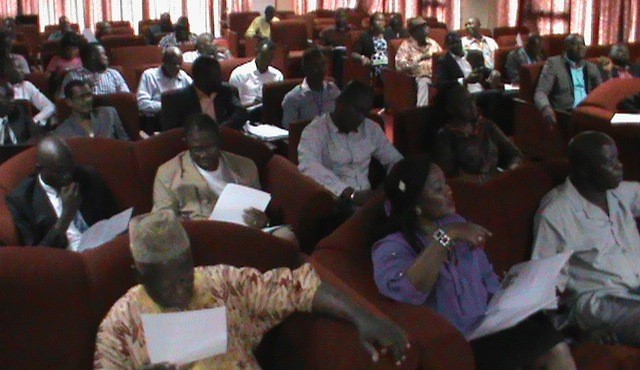 Cross section of Parliamentarians
Speaking at an advocacy meeting on Tobacco Control in Committee Room Number One at Parliament Building Tower Hill in Freetown on Wednesday February 1, 2017, the Chairman Parliament Committee on Health, Dr. Abdulai Sesay described the event as another milestone in the history of legislative process in Sierra Leone.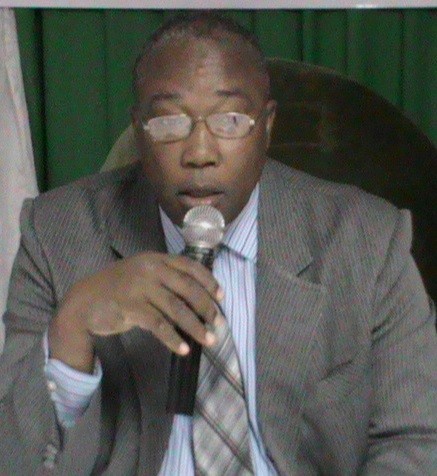 Chairman Parliament Committee on Health, Dr. Abdulai Sesay
The meeting he said gives them the opportunity to look at the Frame work Convention on Tobacco Control and the need to fight against its health hazards.
He called on WHO, the Health Ministry and other line Ministries to forge ahead in partnership to achieve the desired goal.
The Director of Non-Communicable Diseases and Mental Health, Ministry of Health and Sanitation, Dr. Alie Hafsa Wurie described Parliamentarians as the Principal Advocates to address what he referred to as the thorny issues and public health concerns on the  country's health care delivery system.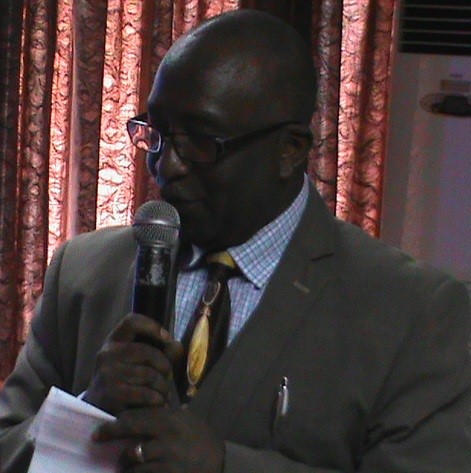 Director of Non-Communicable Diseases and Mental Health,
Dr. Alie  Hafsa Wurie
Tobacco smoking, Dr. Wurie said affects the life of the population and its economy, adding that it destroys 80, 000 youths daily due to tobacco consumption and a high death rate. It affects children and students due to second hand smoking of exposure to smoking, affects pregnant women exposed to tobacco smoking resulting to death or low birth rate, opined Dr. Wurie.
He spoke of the disease burden which includes cardiovascular disease and chronic disease leading to cancer of the lungs, mouth, problem of pneumonia and frequent bronchitis among other deadly disease.
Presentations from members of the WHO African Regional Office, Dr. William Onzivu and Dr. Mohamed Sidi noted that Sierra Leone ratified the Convention on Tobacco in 2009 but aware of the many challenges in the past years for its delay and reiterated the need for the urgent enactment of the Bill in Parliament.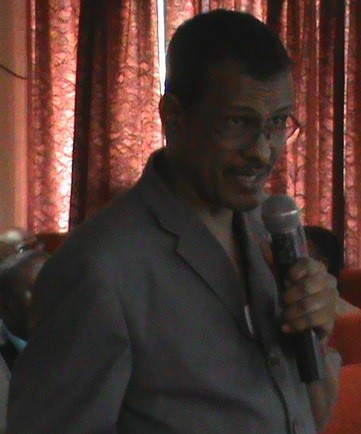 Dr. Mohamed Sidi, WHO African Regional Office
He described tobacco as a legal product with a spreading epidemic that remains a challenge for its prevention and control and called on Parliament to protect its users, and the devastating  effects on the environment, the economy, the implementation of the public health policies, and the need for international collaboration to promote measures on tax policies and prices on health, eliminate illicit trade on tobacco products and a ban on  smoking in public places to ensure 100 percent smoke free zone.
Dr. Onzivu also spoke on the need to ban advertisements on Bill Boards, Television, Radio and other medium, pointing out that only six African countries have implemented such measures.
Countries action plans highlighted includes legal institutional framework, National coordination Mechanism, Mobilization of sustainable resources and strong collaboration to protect public health.
Dr. Mohamed Sidi described tobacco as the only product that mains and skills half of its users and main risk factors of four non-communicable diseases: Cardiovascular, Cancer, Chronic Pulmonary diseases and diabetes.
Other highlights include statements by the Chairman Legislative Committee Hon. Manley Spaine, Deputy Majority Leader Hon. Leonard Fofanah, Mrs. Aminata Kobi WHO Communication Officer, and the Manager Health Education Division Ministry of Health Mr. Lansana Conteh who gave an overview of Tobacco control in Sierra