On the invitation of Air France / KLM, Sierra Leone's Minister of Transport and Aviation, Leonard Balogun Koroma, has attended the 52nd Paris Air Show at the Le Bourget Parc des Expositions in France.
The International Paris Air Show is organized by SAE, a subsidiary of GIFAS, the French Aerospace Industries Association.
The 52nd show brought together all the players in the global industry around the latest technological innovations in the field.
The event itself, which is over a hundred years old, is the largest and longest – running aerospace trade show in the world.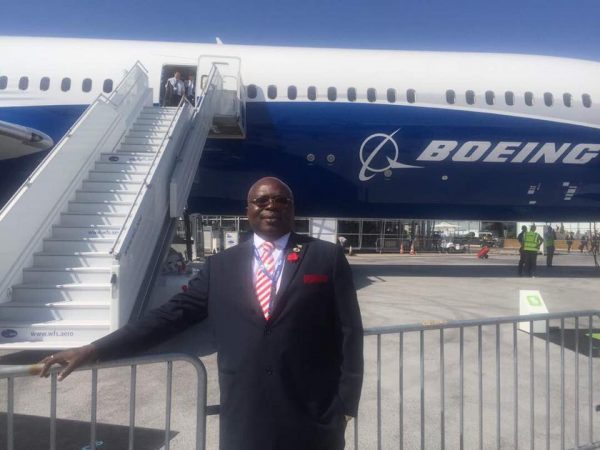 During discussions with the Director General of Air France, Mr. Franck Terner, an official of KLM, Mr. Koroma lauded the return of KLM to Sierra Leone after a 21 year absence, noting that it was a demonstration of confidence in the economy of Sierra Leone and the leadership of President Ernest Bai Koroma.
Mr. Koroma said that the dramatic success of the operations immediately after its commencement showed that Air France / KLM had taken the right business decision and called on the group to increase its flights frequency to Freetown from the present 6 days a week to 7 days a week so that Sierra Leone will be guaranteed daily flights and international connection in addition to the record number of flights that now fly to Lungi International Airport.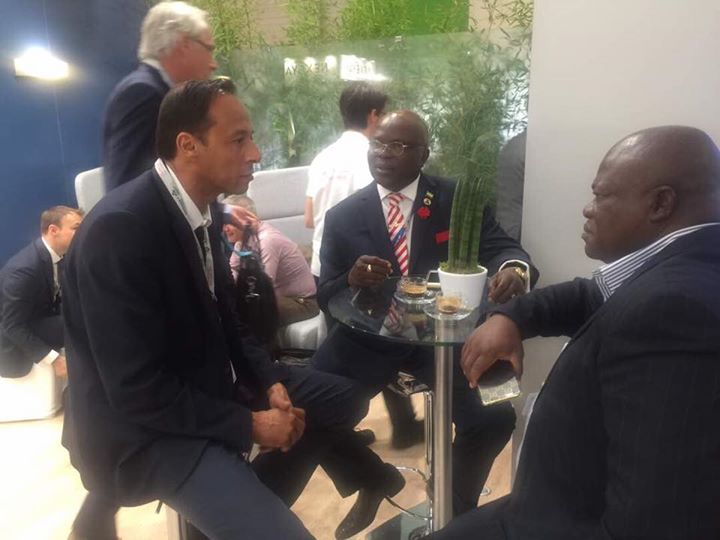 The Director General of Air France, Mr. Franck Terner welcomed Mr. Koroma to the Paris Air show and disclosed that the Air France / KLM group are satisfied with their present operations in Sierra Leone and would take into consideration Minister Koroma's request for a 7 days a week flight connection by Air France / KLM to Sierra Leone.
The Minister was accompanied to Paris by the Senior Permanent Secretary, Ministry of Transport and Aviation, Mr. Dennis Vandy.