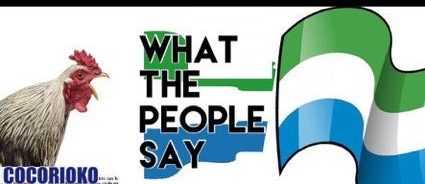 Injecting $2Billion in the economy, and having a new bridge and a new city is welcome. Investors are no longer afraid to invest in the new Sierra Leone.
It will cost them as such a project cannot happen without a National Sovereign Guarantee. Ever heard of the disaster of the Philips Brothers vs. Govt of Salone? Well multiply that disaster by trillion of times to begin to imagine what awaits the country if the Project tanks and the Guarantee is called to book! This entire 2 billion dollars bridge is a SCAM!
Distractions. It's all a distraction. They don't want us to talk about their attacks on the opposition, so they sell us a Utopian Bridge.
Good morning folks. That bridge will never be built in our lifetime. Foreign investors are more rational than our politicians
The Lungi Bridge project is a ridiculous 419 Advance Fee scam. Any interested bidder must cough up $200,000 just to see the bridge plans. The newly inflated estimate smells of corrupt intentions! Nah for tiff nor more, we people den dey pan.