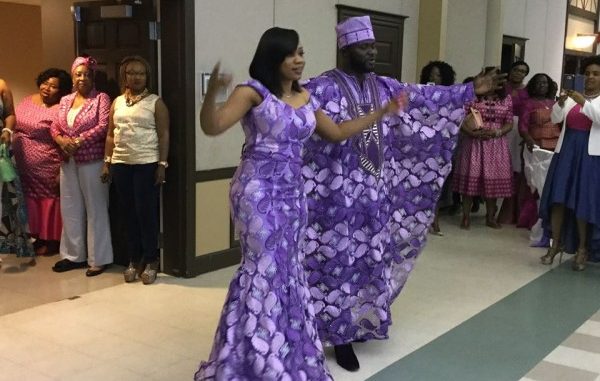 Let me take this opportunity to  express Mrs. Tigidankay Kabs-Kanu's and my sincere  thanks and appreciation to all you good people who turned out massively  at my home in Somerset, New Jersey and the Rutgers Douglas Campus  Hall for the traditional Engagement and Bridal Shower of our  beloved daughter, Miss Wilfreda Darling Kabs-Kanu  and  Mr. Hindolo Barnett on Saturday July 9, 2016.
The wedding will be in September.
I remain overwhelmed with emotions  for the love and support received from you and I cannot thank you enough for your solidarity with us . We often say that in adversity, we know our true friends, but the same obtains even in joyful occasions. You know those who love you even in times of joy.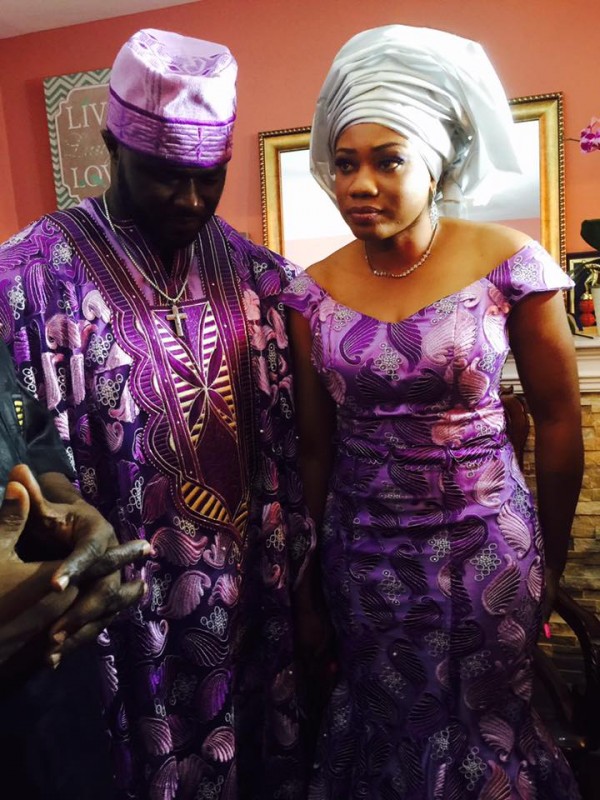 BISHOP BOYABI TRADITIONALLY PUTTING THE COUPLE TOGETHER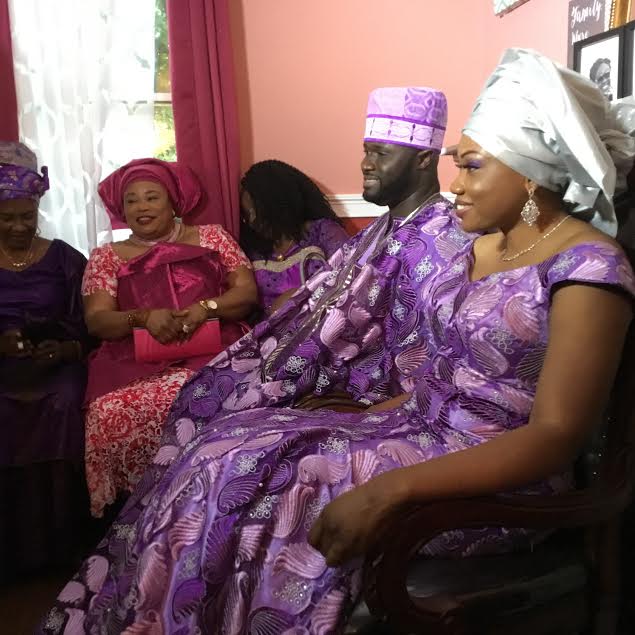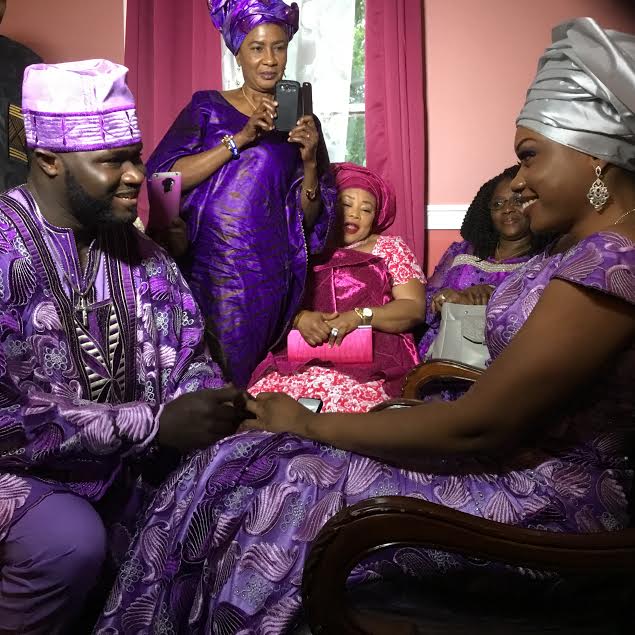 THE LOOKS THAT TELL IT ALL AS HINDOLO ENGAGES WILFREDA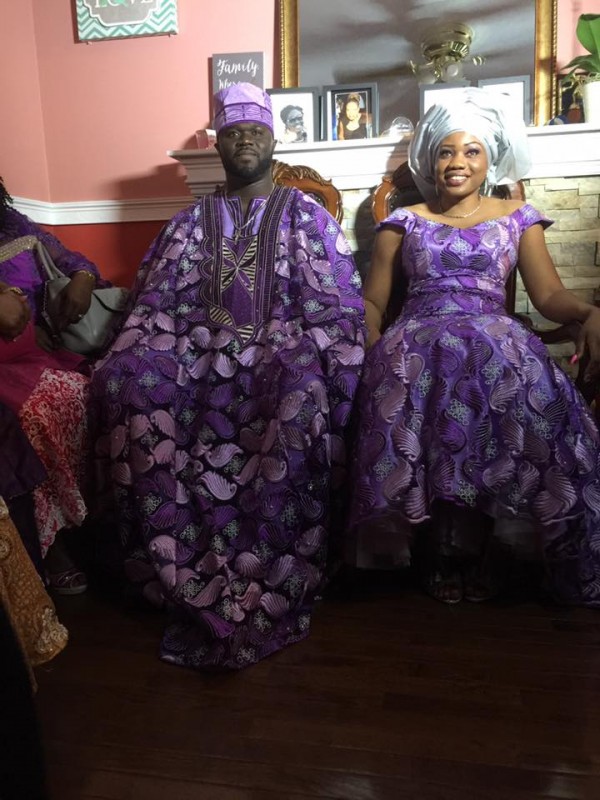 HINDOLO AND WILFREDA  LOOKING INTO THE FUTURE WITH HOPE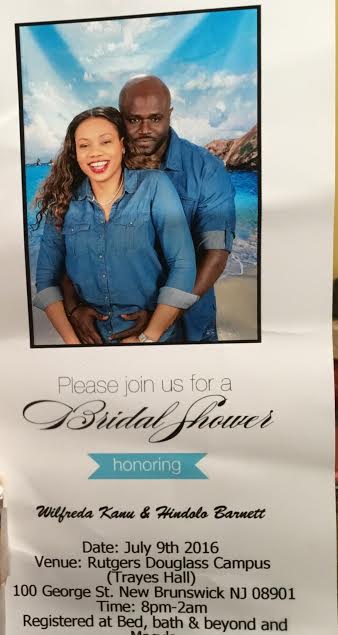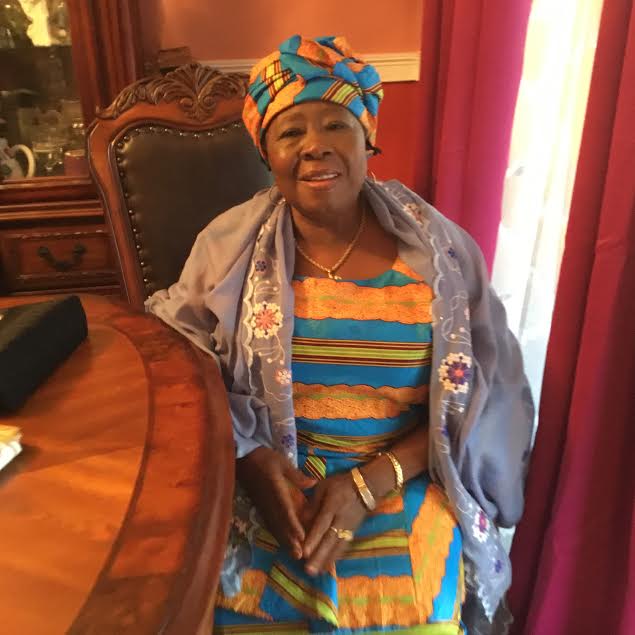 MAMMY MBALU MANSARAY REPRESENTED THE MOTHERLY SIDE OF MY FAMILY. SHE IS THE MOTHER OF HON. FODAY MANSARAY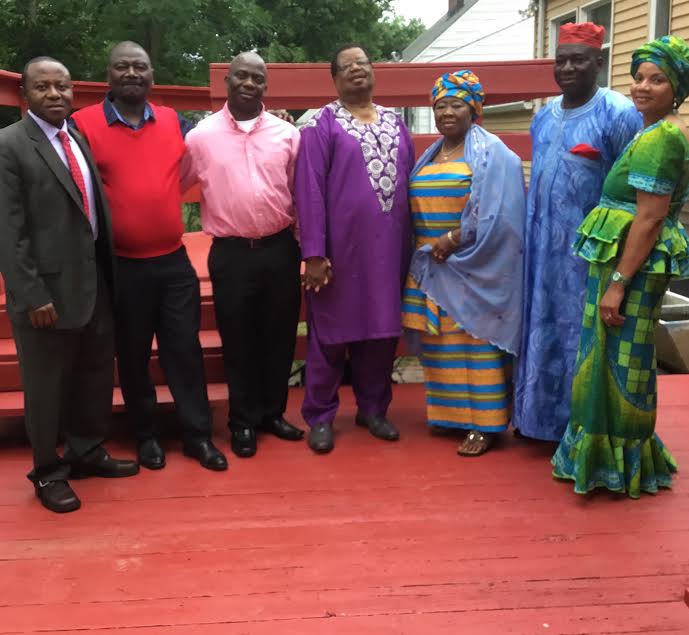 A FAMILY PHOTO AT THE BACKYARD BEFORE THE CEREMONY : FROM LEFT–MESSRS PAVI JALLOH, IBRAHIM COULSON MANSARAY, ALIMAMY TURAY, KABS KANU AND MAMMY MBALU; THEN MR. FODAY MANSARAY AND MRS. PATRICIA MANSARAY.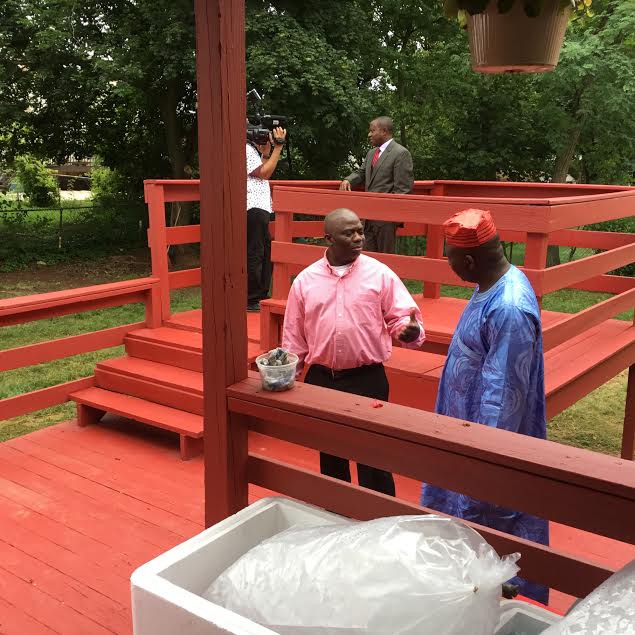 MESSRS ALIMAMY TURAY AND FODAY MANSARAY IN DISCUSSION WHILE THE MEDIA INTERVIEWS MR. PAVI JALLOH IN THE BACKGROUND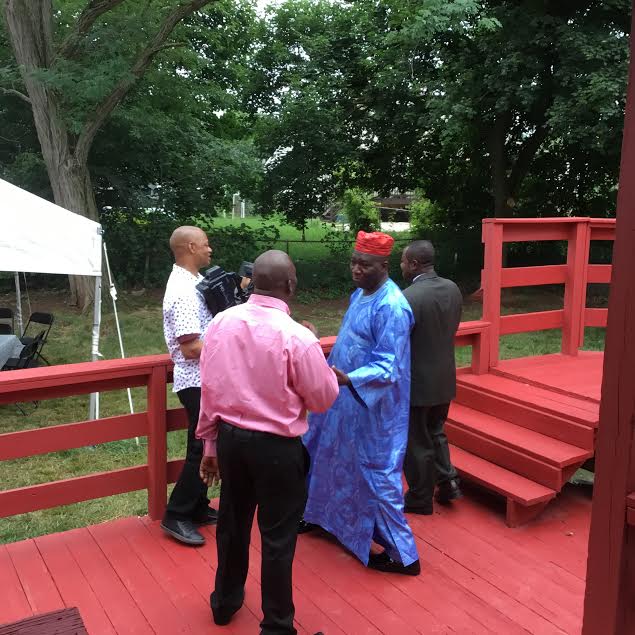 THE MEDIA INTERVIEWS MR. FODAY MANSARAY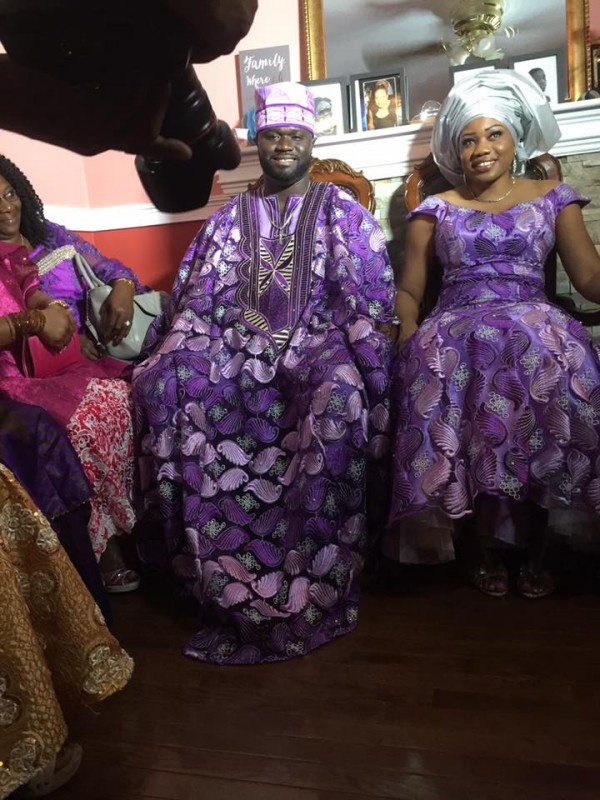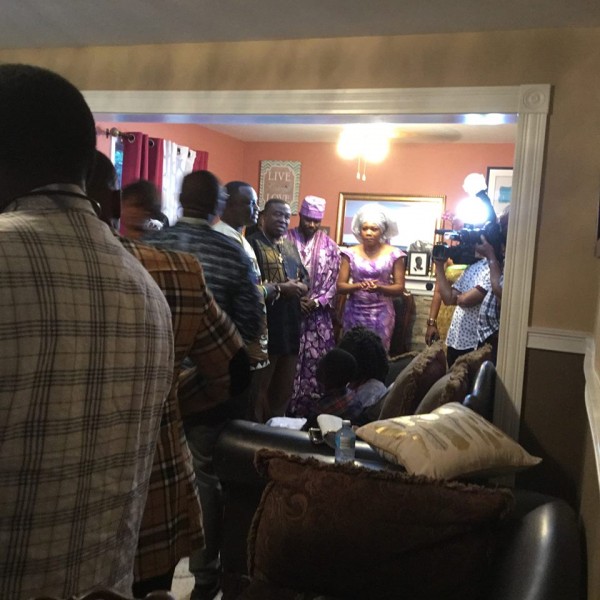 BISHOP SAM BOYABI , THE SPOKESMAN OF THE KANU FAMILY AND FACILITATOR ADDRESSING THE FAMILY OF THE BRIDEGROOM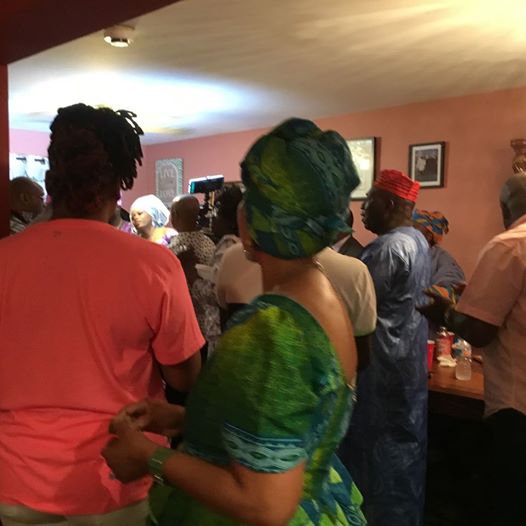 MR. FODAY MANSARAY, ONE OF MY FAMILY MEMBERS, GIVING THANKS AFTER THE ENGAGEMENT CEREMONY IN MY PARLOUR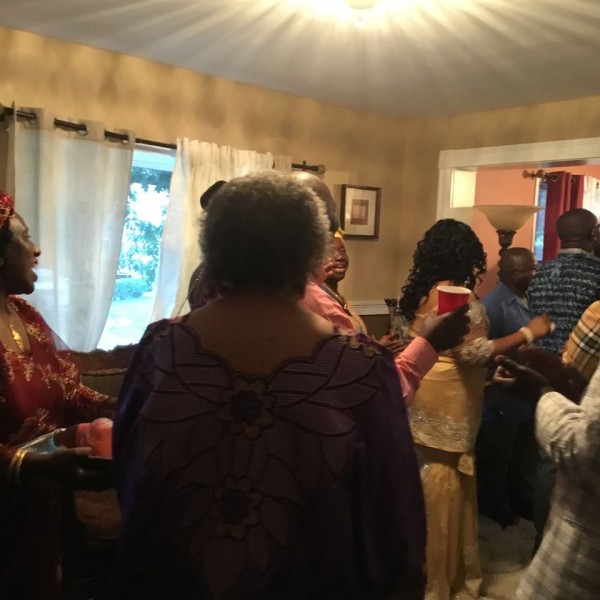 CELEBRATIONS IN MY LIVING ROOM AFTER THE ENGAGEMENT CEREMONY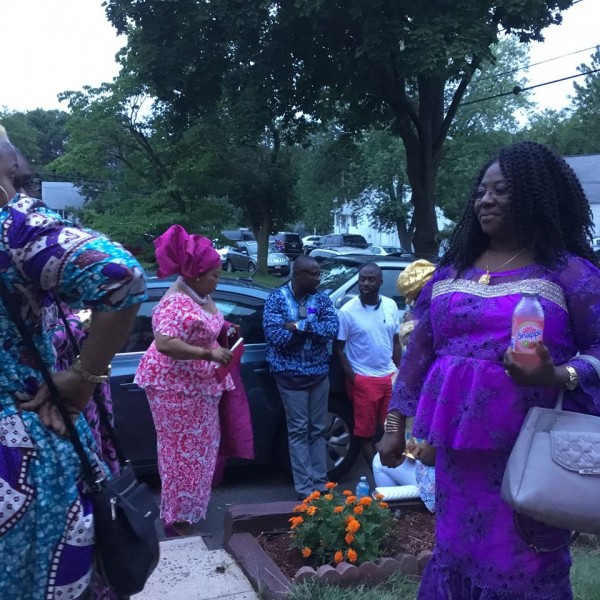 SOME OF THE GUESTS CELEBRATING  OUTSIDE MY HOME AFTER THE CEREMONY
VINTAGE PHOTO AFTER THE ENGAGEMENT AT HOME : FROM LEFT-PASTOR TIGI KANU, MY HUMBLE SELF, MY DAUGHTER, HER PARTNER AND MADAM YABU BARNETT, THE MOTHER OF THE PROSPECTIVE GROOM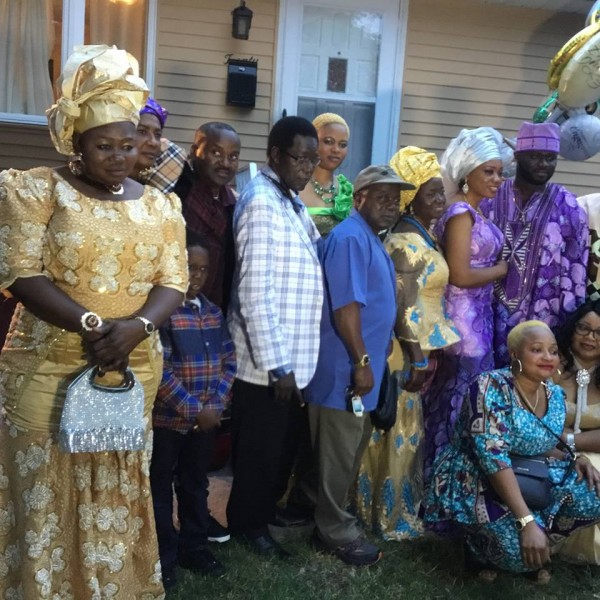 THE ENGAGED COUPLE AND SOME MEMBERS OF THE PROSPECTIVE BRIDEGROOM'S PARTY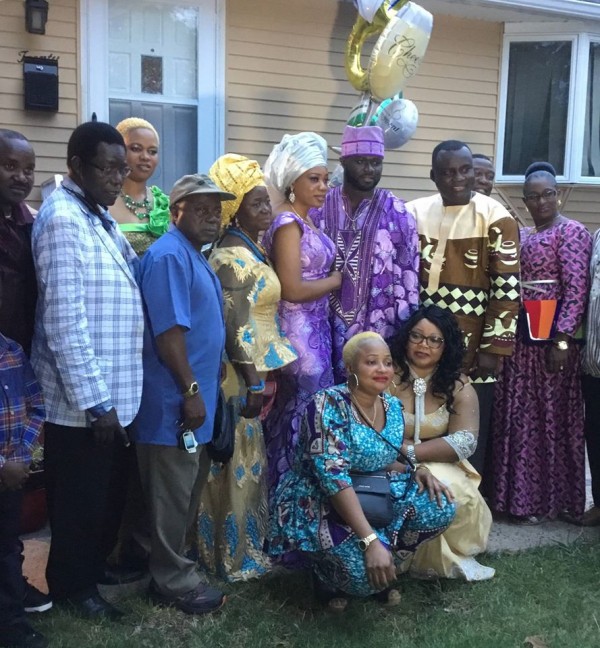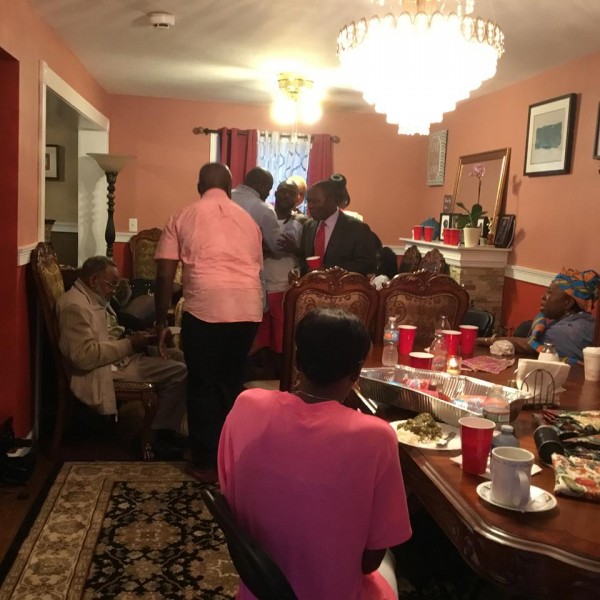 AFTER THE CEREMONY AT HOME, FOOD AND REFRESHMENTS ARE BEING SERVED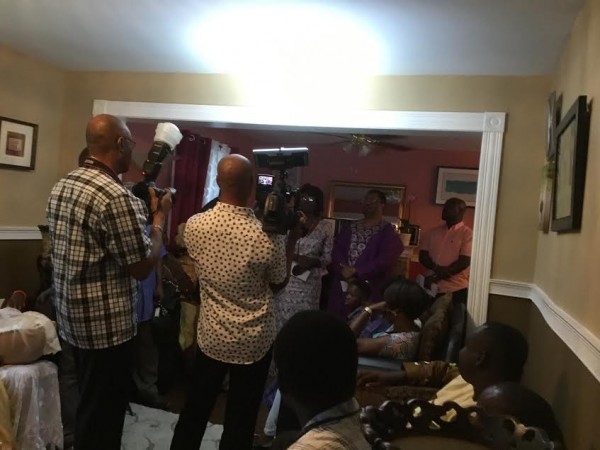 THE MEDIA DID A GREAT JOB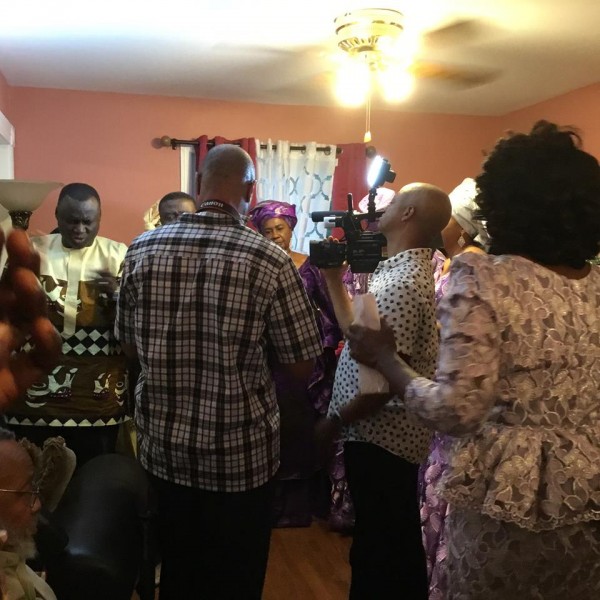 PASTOR KOLLEH SAMURA PRAYING FOR THE FAMILY DURING THE OCCASION AT HOME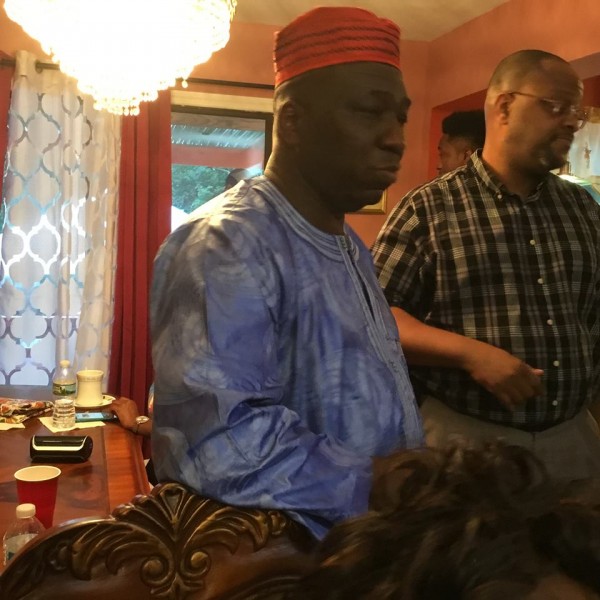 MR. FODAY MANSARAY ADDRESSING THE GUESTS ON BEHALF OF THE FAMILY; STANDING BY HIM IS MR. KARIM GARDRIE, BROTHER OF PASTOR TIGI KANU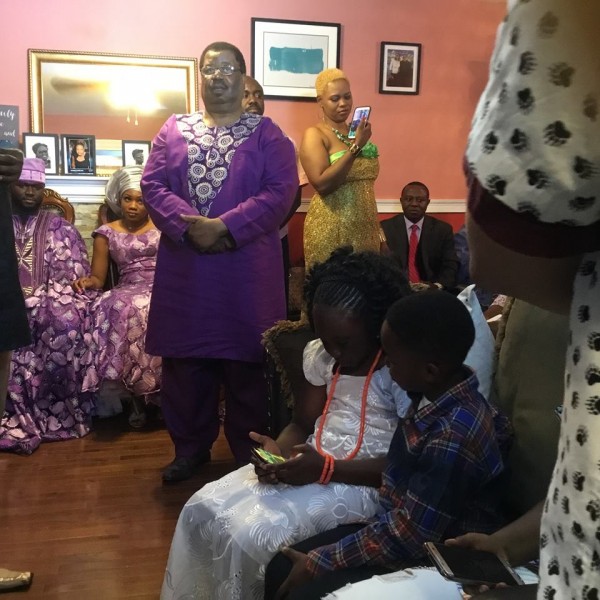 I AM SEEN HERE WELCOMING THE FAMILY OF THE PROSPECTIVE BRIDEGROOM TO THE HOME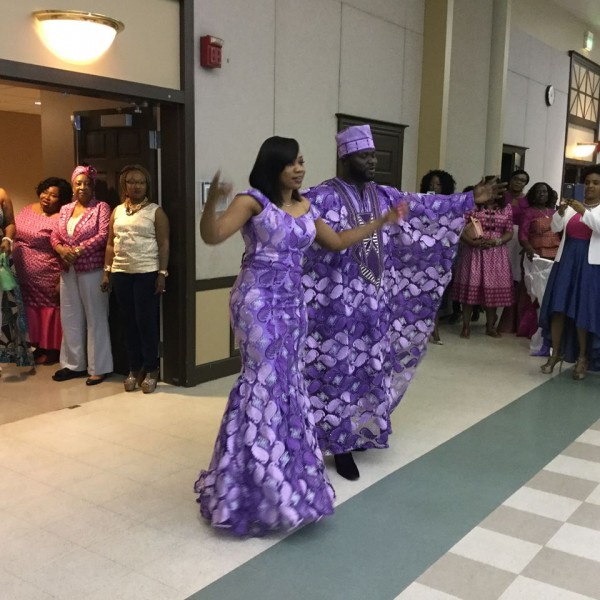 THE TRIUMPHANT ENTRY.  THE WORLD STANDS STILL AS MY DAUGHTER WILFREDA  AND PARTNER HINDOLO BARNETT DANCE INTO THE RUTGERS HALL FOR THE RECEPTION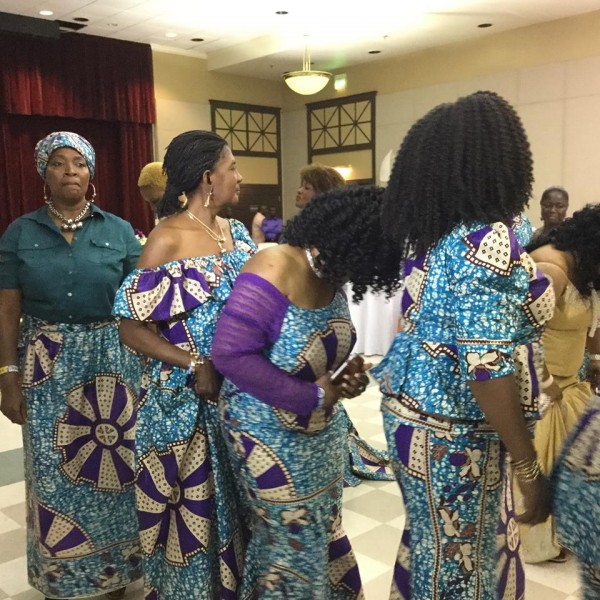 WOMEN DRESSED IN ONE OF THE ASHOEBIS DANCING AROUND THE COUPLE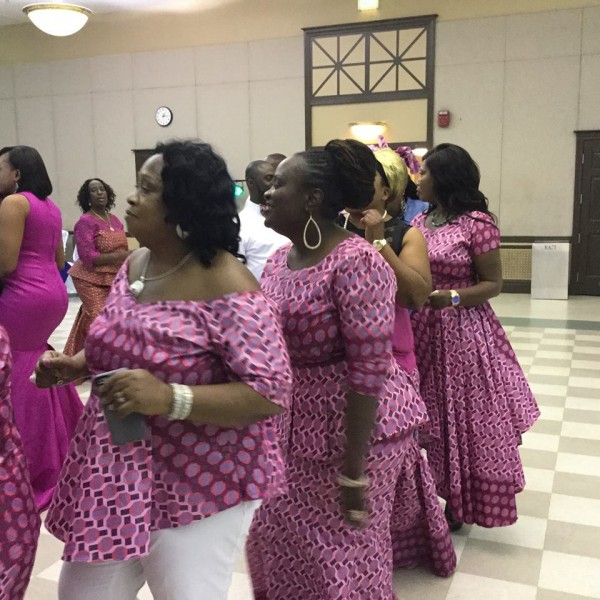 WOMEN DRESSED IN THE OTHER ASHOEBI REJOICING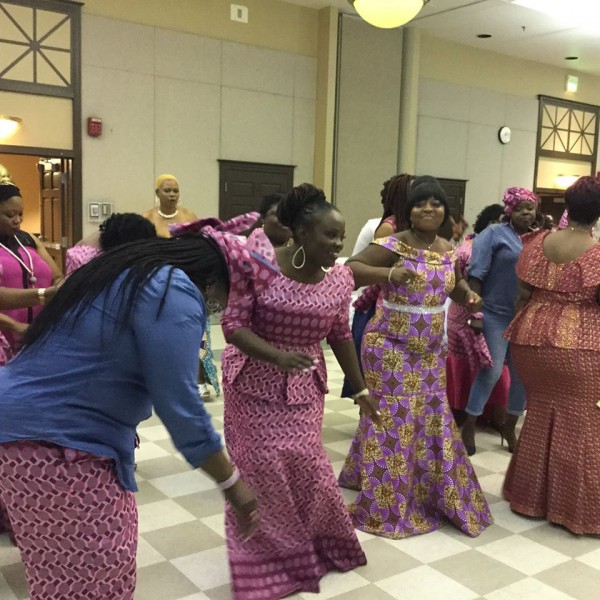 SOME WOMEN OF OUR CHURCH DANCING AT THE RECEPTION TO THE GLORY OF GOD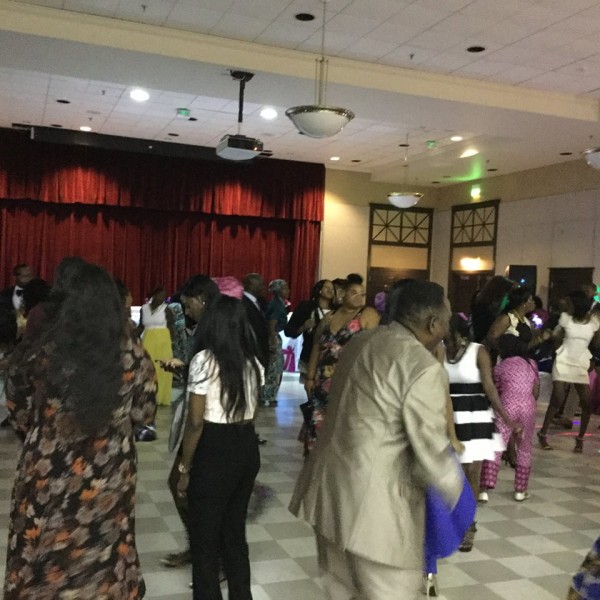 GUESTS DANCING AT THE RECEPTION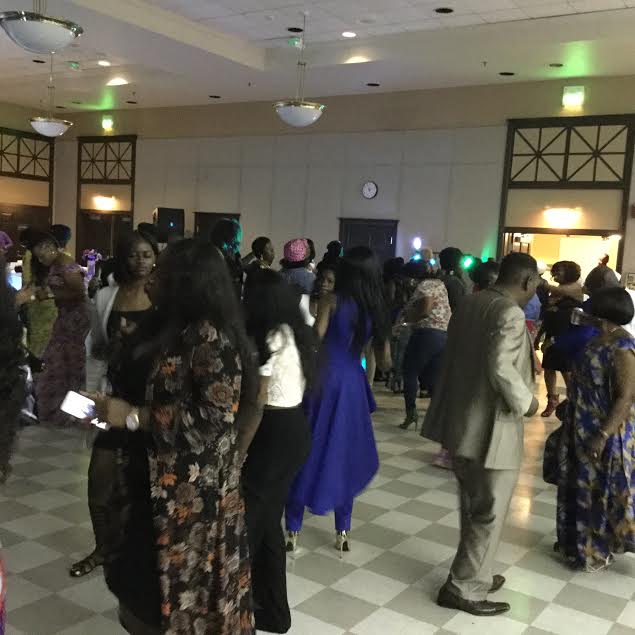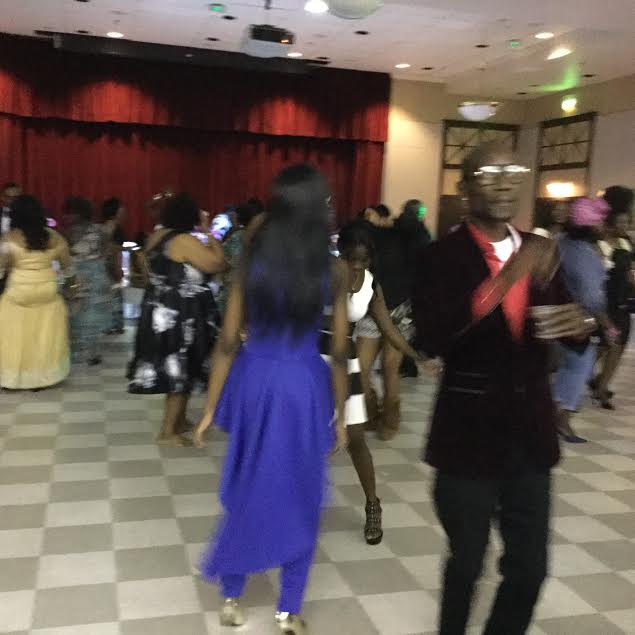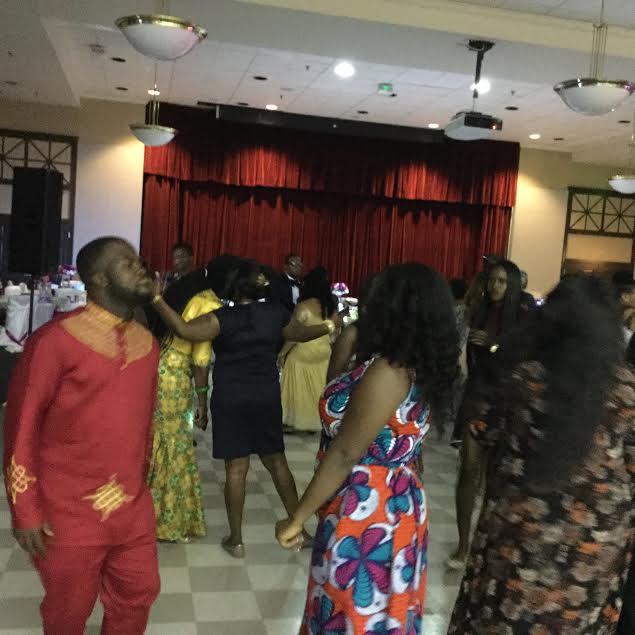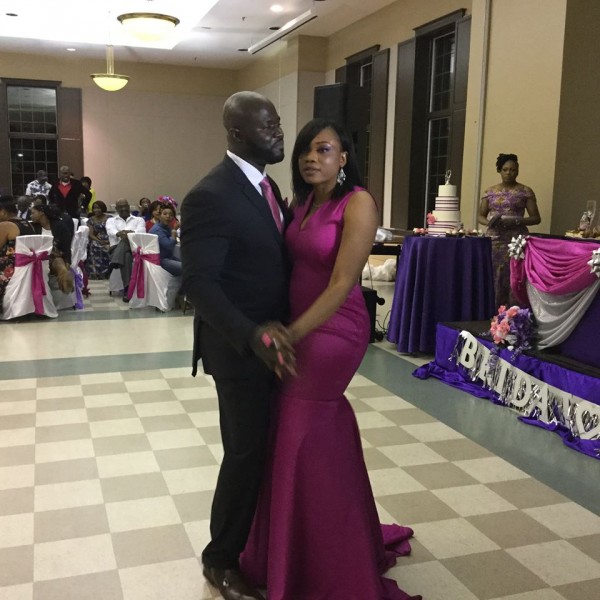 THE COUPLE DANCING
Given my situation, I did not have the chance to call  many of you ( I only sent texts ) and a good many of you did not receive any invitation  but you demonstrated that where somebody is truly loved , even his acts of omission and commission are easily forgiven in such circumstances when family honor and happiness  are at stake . Some of you told me that I did not have to inform you formally because it was a family event , dealing with the lifetime happiness of two people and thus you said that you believed that it was  imperative on you that you were there , whatever the case, because the brotherly and sisterly ties that bound us together were greater than other considerations.
Some of you said that because of what my nuclear family and I  meant in your lives and the contributions I have made to the society which you valued , it was not possible for you to hear that I was organizing such an event and you did not appear as a show of appreciation. Some of you were sent texts  only a few days to the occasion, like Professor Ben Jalloh, who was in fact in Washington DC  attending to a sick family member but considered my event important enough to travel immediately to New Jersey that same day to be at the event. May the God that placed such thoughts in your heart bless you for helping yesterday's family event to be described by lots of people as  one of the best and most memorable events ever in New Jersey
Some of you cooked big. You did not wait to be officially told ,  asked  or invited , because you considered me a family and  took it on as a duty, because in our tradition, families do not require any formal invitation to attend an occasion like a wedding , which deals with the life-time happiness of the family .  May God bless you for the time and efforts you expended.  Some of you were  there purposely  to provide moral support and that was also very important and highly appreciated.
I do not want to mention names of personalities  and organizations because a good  many of you prefer to  remain anonymous. I  will respect your wishes. Also, there is always the danger of leaving out certain important names. And I do not want to commit another mistake of leaving out any name.
However, justice would not be done, since I value family ,  if I did not mention and thank the  people who chipped in to officially play the roles of my family during the occasion .
BISHOP SAM BOYABI, my teacher in Bible College in Liberia in the mid-80s , was the family spokesman and facilitator during the traditional engagement at home. He performed so well to the admiration of everybody. Hons. Foday Mansaray ( Whose whole family, including his mother Mammy MBalu and of course , his wife, Mrs. Patricia Mansaray , who is always there for us , got involved as my family ) , Professor Pavi Jalloh, Mr. Alimamy Turay, Mr. Eddie Gray, Mrs. Jeneba John, Ms. Fasia Ngobeh,Mr. Alimamy Coulson -Mansaray,  and indeed, my in-laws , Alhaji Sheik Abdul Gardie and Mrs. Patricia Gardrie, their son Mr. Karim Gardrie, Mrs. Axa Keifer and daughter,Wendy ; Brother Hudson Sen Koroma; the Chief Organizer, Mrs.  Elfrida Kargbo ,  officially  represented my family very well and I am grateful. Thanks too to Pastors Kolleh Samura , Abu Fabundeh and Jeremiah Mansaray .
The two programs for the day–The traditional engagement at home and the party later at Rutgers Hall –were full of color, class, fun, excitement . And they were jammed with family, friends , church members and well-wishers. The number of people who attended both occasions demonstrated the love we enjoy from our well-wishers.
New Jerseyans say it was the best engagement ceremony they had seen in the State for a long while.
We give God the glory.
We thank you for your support.
May God's  name be forever praised.