The British Government has definitely regretted the regime change they effected in Sierra Leone in March this year.
According to reports received by COCORIOKO.  even the British High Commissioner in Sierra Leone, Mr. Guy Warrington, who allegedly played a hand in the presidential elections and helped in the grand scheme to deprive the All People's Congress Presidential candidate, Dr. Samura Kamara of victory and bring President Maada Bio to power, has regretted the move .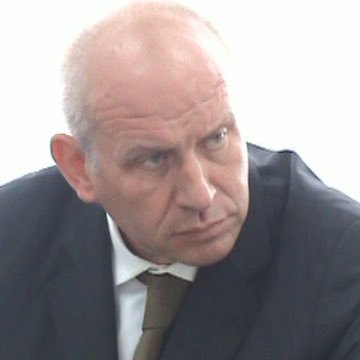 BRITISH HIGH COMMISSIONER GUY WARRINGTON: DISGUSTED WITH MAADA BIO 
They did not know that President Bio would have disappointed them so badly, engaging in gross human rights abuses , persecution, beating and killing of opposition supporters, bastardizing Parliament and marginalizing citizens along tribal and regional lines.
A very reliable source in Freetown, who helps to provide breaking news to Cocorioko , has said that Sierra Leoneans should not press for the recall of Mr. Warrington because he too is now fed up with Maada Bio and should stay in Sierra Leone to help clear the mess he helped  create in Sierra Leone.
PAOPA'S WOES KEEP MULTIPLYING. THE BRITS ARE NOW REGRETTING THEIR REGIME CHANGE. ALAKI SLPP ARE NOW IN THE SPOTLIGHT AFTER LOSING THE MORAL GROUND.

Posted by Shekpendeh Kokoima on Monday, October 29, 2018