Subject: Thank You Cocorioko
From: Mohamed Kamara
To: All
Date Posted: 13:08:17 09/07/07 ()
Email Address: totti23@hotmail.com
Entered From: pool-72-75-50-114.washdc.east.verizon.net at 72.75.50.114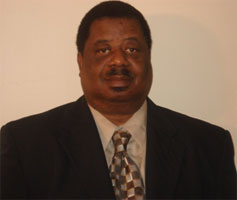 KABS KANU OF COCORIOKO
Message:
This is a big thank you to the entire Cocorioko staff for an excellent work during this elections period in our beloved country. Policy makers and other Foreigners get there information about Sierra Leone from this medium.
Rev. kabs keep up the good job and do not listen to ant distractors. On the issue of the runoff which is slated for tommorrow, I can say the SLPP is goin to win, they might not win it fairly but my gut feeling is telling me it is going to be rigged. i got to this conclusion because of recent moves made by the SLPP, like preventing Hon. Ernest Bai Koroma and entourage from campaigning in the south/east of the country. They (SLPP) have mounted a massive tribalistic campaign in the South /East by demonizing the APC. It is really sad because our people in those regions of the country are not critical thinkers to read between the lines.
All I can say to the APC and its supporters is the SLPP is going to mess up big time again. Let them reatin Ernest Koroma because his personality has got more voters for the party, I watched him on youtube and he is the right person for that country presently. I am sure they will win the next elections in the first round. On the other hand,the SLPP is going to be in turmoil by the next elections because the party base do not really want Solomon Berewa and he will want to cling on the the leadership, that will cause cracks within the party. Abdoulaye Wade of Senegal stayed in the opposition for over ten years, though the APC will not be for that long, let them just be patient and preserve our hard won peace.
Let me say this again with the likes of the Kailahun district mafia directing the operations of the SLPP, they have sinister plans for this runoff.
Thanks.
Subject: LAST CALL-MV ERNEST IS ABOUT TO LEAVE ..PIMMMM
From: Jay
To: All
Date Posted: 13:06:28 09/07/07 ()
Email Address:
Entered From: c-69-140-34-194.hsd1.md.comcast.net at 69.140.34.194
Message:
This is the last call to all patriotic and progressive Sierra Leoneans who envision a prosperous country to come aboard MV ERNEST as the ship is about to leave.Our destination is a detribalized Sierra Leone where there is abundant electricity,water supply,first class roads,food security,infrastructural development,direct foreign investment,strong leone,etc,all are welcome to come aboard.Our arrival date would be 2011.
The boat leaves at midnight.For those from MV NEW PUPU who seek to sabotage our journey,remember that in 2011 you would have past your prime as most of you are approaching middle age with nothing to show for it.
Again last call we are leaving for the PROMISED LAND…Pimmmmmmmmmmmmmmmmmmmmmmmmmmmm.
---
Subject: you dae ya , you dae yanda,Tumara you dae so.
From: JAGAT PAL
To: All
Date Posted: 12:47:25 09/07/07 ()
Email Address: jagbondal@yahoo.co.uk
Entered From: host86-144-13-80.range86-144.btcentralplus.com at 86.144.13.80
Message:
Margai is the cause of the violence which erupted in the east and southern provinces.He held a close door meeting with high rankings from these areas,in which he was ask that ifhe did not succeed in going to the second rounds of the election what would be his polictical stance.He told the people present at that meeting ,that the way the SLPP treated him he will not join them at this moment.[fair]He promise them that he will never join APC,if he did so they should stone him to death.He has ate his words and join the APC so the people are responding the way he told them to do.[Ah Pa Margai lef dem yuki yuki game e nor gud sir]
---
Subject: Re: you dae ya , you dae yanda,Tumara you dae so.
From: Gbana Monki
To: All
Date Posted: 12:55:10 09/07/07 ()
Email Address:
Entered From: at 165.155.200.147
Message:
Congrats! You are the winner of the THUMB-SUCKING JACKASS OF THE YEAR award.
Now go stone yourself, you maroon moron!
---
Subject: Re: you dae ya , you dae yanda,Tumara you dae so.
From: Chez Winakabs Europe
To: All
Date Posted: 14:59:26 09/07/07 ()
Email Address:
Entered From: host86-134-98-140.range86-134.btcentralplus.com at 86.134.98.140
Message:
You are misguided – read his post and you will understand its contents in turth.
---
Subject: Re: you dae ya , you dae yanda,Tumara you dae so.
From: Bambay Lans Kamara
To: All
Date Posted: 19:13:28 09/07/07 ()
Email Address:
Entered From: c-71-197-104-25.hsd1.ca.comcast.net at 71.197.104.25
Message:
Brother Chez, there is nothing to understand there. It is simply the same Sierra Leone busybody, simple lies that have no merit, detectable even without investigating them. Why would Mr. Margai ever say such a thing? From the word go, Mr. Margai was ready to dissociate himself from the undemocratic practices of the S.L.P.P. He did so for patriotic reasons rather than most insinuations many mean political heads are maliciously propagating.
He quit ministerial position with the S.L.P.P. because he could not associate himself with unpatriotic and wicked minds.
Mr. Margai stood for the truth when he opted to represent Omery Golly, whom the S.L.P.P. accused of plotting to overthrow Hon. Berewa. What I could not understand, and still can not understand is that, except one is virtually crazy, how can any one attempt a plot to overthrow a Vice President while the President is still alive and kicking? It is based on the many accusations made by Hon. Berewa that people were there to get him, falsely accusing them of treason so that they could take power from him, while he is a Vice President that scared me the most, which considerably reveals a dictatorial side of the Honorable Berewa.
His want of power, so badly, at all cost, is a cause for concern. He rigged his own party election for leadership for God's sake, prior to which he had thrown people to jail claiming that they wanted to overthrow him. This was way before the elections started, and then he rigged the elections and has consistently employed every manipulative tactics just to get power.
There is a probability that the death of Honorable Hinga Norman was his fear, knowing that the Hon. Norman being respected in the S.L.P.P. strongholds and the entire Sierra Leone for that matter. That with him, Hon. Norman around and should he be freed; he could have served as a threat to his, Hon. Berewa's candidacy because Hon. Norman could have revealed a lot of detrimental secretes, which could have implicated a lot of people. These are my deductions for the reasons I stated thus: Why didn't the government advocate that he be sent to a First World hospital and why was he sent to Senegal just few days before his death? Did you know that Hon. Norman was sick months or years before his death? He was an accused not a criminal therefore, the government could have stepped-in to advocate treatment for him but they didn't.
Mr. Margai has First World political ideas, which is evidenced in him showing his love of, and putting Sierra Leone first; standing for the change that is necessary for her betterment, by taking measures to change the political spectrum that is choreograph with a spiced-up hatred, intimidation, unjust imprisonment, divide and rule philosophy while the poor people; the voters, young children are the ones that suffer. We saw in event of Sadam Hussein's trial that an American opted to represent Sadam though he was hated by America but the fact remains that he wanted democracy to flourish. This is what Mr. Margai did in representing Omery Golly. Never had it happened in Sierra Leone for a party representative to stand for a an individual accused of treason against his government but Mr. Margai became innovative as mentioned, by standing for democracy. Therefore, his support for the A.P.C. to free Sierra Leone from the tentacles of hatred as demonstrated in the volatility of the run-off is a landmark in his political wisdom in trying to remove such political climate, ushering-in a new wave of political thinking, base on patriotism and rationalization for the betterment of the country and for the respect of our country in the International stage.
A man with such a vision can never, I repeat, never say such a thing as claimed by my fellow compatriot contributor. As such, he must not be encouraged to fuel political hostility, which is currently being calmed-down, in a country that has just emerged from decades of brutal war. Our people must rest now haven been destroyed all these years.
So the above statement is fallacious, unreasonable without any salt of merit. Therefore, I second my fellow contributor that people must be very cautious in listening to writers like the one we are responding to. There is no message worth pondering about in his/her writing. It is basically a malicious propaganda aimed at sadistic manipulation.