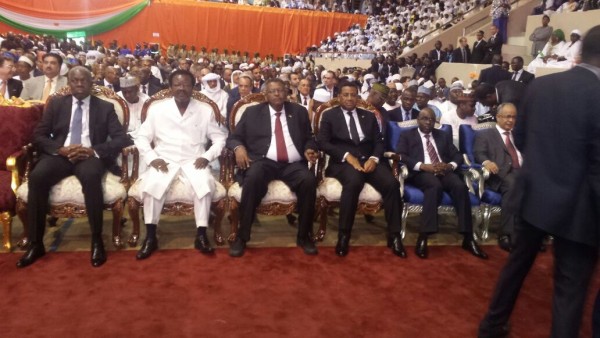 2nd April 2016
The Hon. Vice President, Ambassador Dr. Victor Bockarie Foh is in the Republic of Niger as he joins other African Heads of States and their Representatives, including Western Diplomats at the Inauguration Ceremony of the recently elected President of Niger, Mahmoudou Issoufou.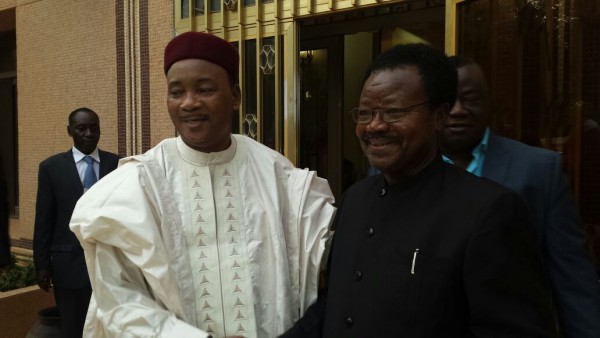 The Hon. Vice President departed Freetown for Niger on Thursday 31st March, with a five man delegation which includes the newly appointed Presidential Spokesman, Abdulai Baraytay. The Hon. VP and team were received at the Diori Hamani International Airport by the Prime Minister of Niger, Birgi Rafini. At the welcoming reception hosted in his honour, Vice President Foh informed his hosts of his delight at joining Representatives from Africa and the World over, in solidarity with the people of Niger at this important moment in their history. He extends greetings from the Government and people of Sierra Leone, to the Government and people of the Republic of Niger. He congratulated them, on behalf of President Dr. Ernest Bai Koroma, on their democratic achievements, calling it a proud moment for Africa.
The Inaugural ceremony was held on the morning of 2nd April 2016.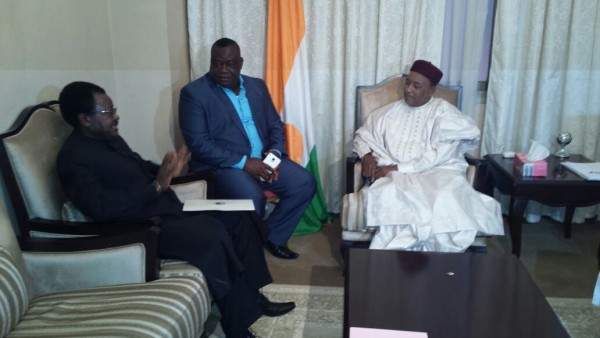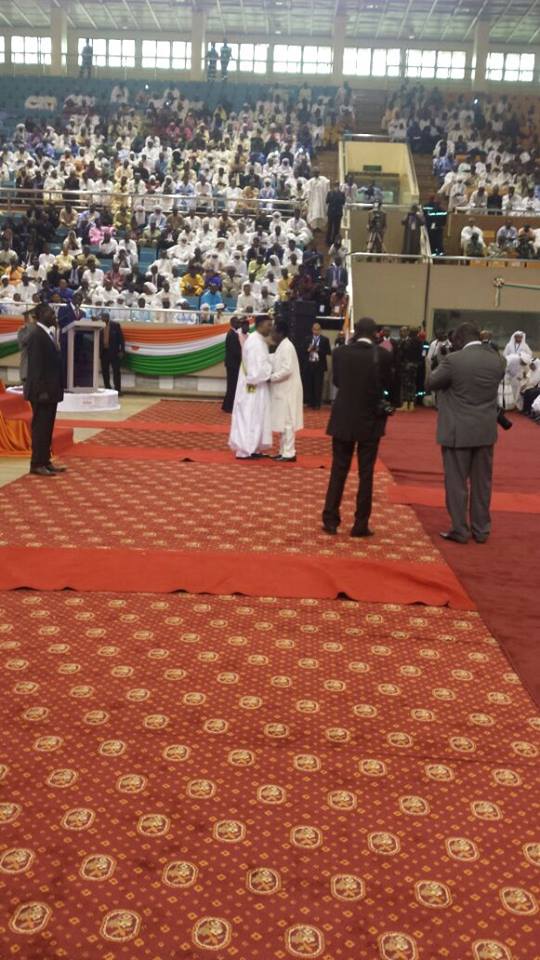 In another engagement, Vice President Foh held discussions with the Ministers of Finance and Development, Mohamed Bouchard and Madam Binta Fodi respectively, where bilateral matters between the two sister countries of Sierra Leone and Niger were discussed. He also took the opportunity to hold talks with some of our Development Partners, including the Director General for Africa in the Ministry of Foreign Affairs from the Islamic Republic of Iran, Ambassador Hussein Abdulahi.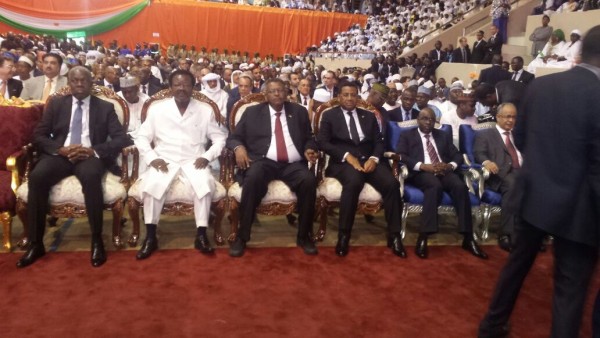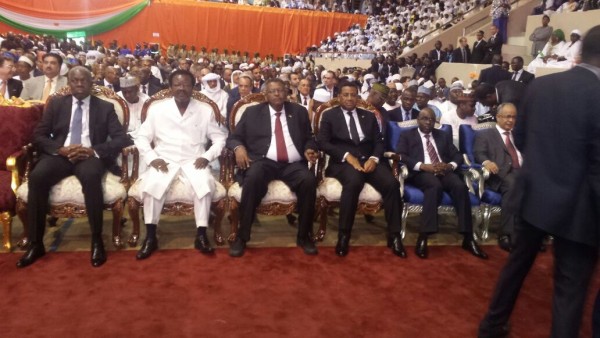 The delegation will be leaving Niger for Freetown, on Monday the 4th of April.
©Communications Unit
Office of the Vice President