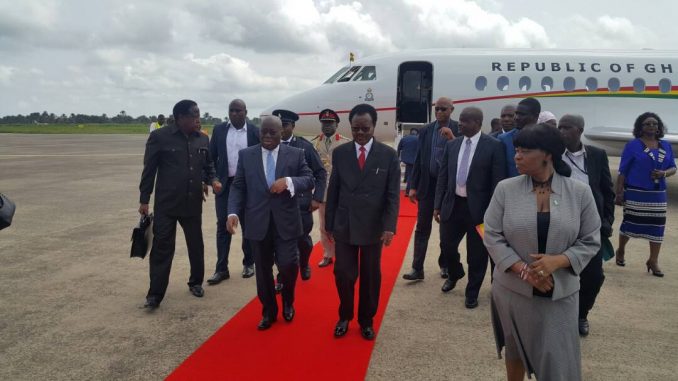 The Hon. Vice President, Ambassador Dr. Victor Bockarie Foh has this morning, Wednesday 24th May, 2017 at the Lungi International Airport received the Ghanaian President, His Excellency Nana Addo Dankwa Akufo-Addo who is here on a one day working visit.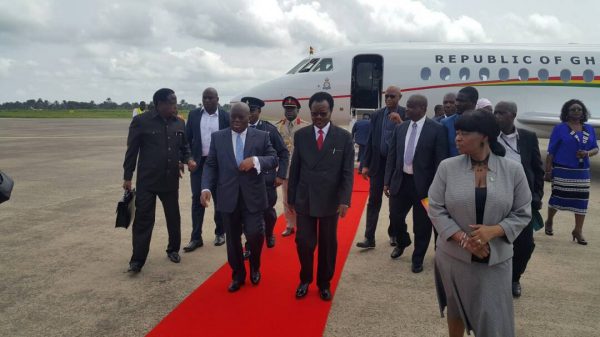 The visiting President will be accompanied to State House in Freetown where he will be meeting with his Sierra Leonean counterpart, His Excellency Dr. Ernest Bai Koroma. The two will discuss on ways to improve on the bilateral and multilateral cooperations between the two West African Nations.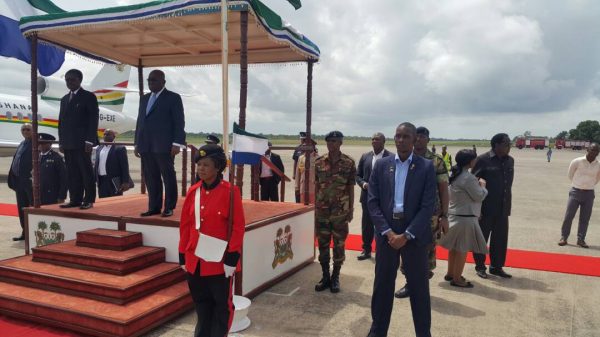 President Addo is also scheduled to meet with the Ghanaian Community in Sierra Leone at the prestigious Bintumani Hotel before his departure.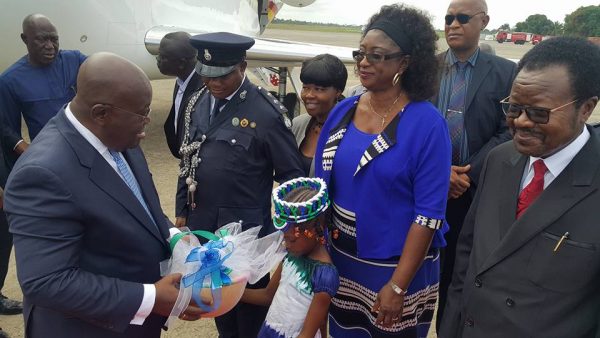 Accompanying the Hon. Vice President to receive the Ghanaian President, were the Ministers of Foreign Affairs, Information and Communication, Mines and Mineral Resources, the Deputy Minister of Political and Public Affairs, Deputy Minister of Transport, the Secretary General of the APC Party, the Minister of State North and a host of Paramount Chiefs from the Northern Province of Sierra Leone.
©PR/Social Media Coordinator
Office of the Vice President