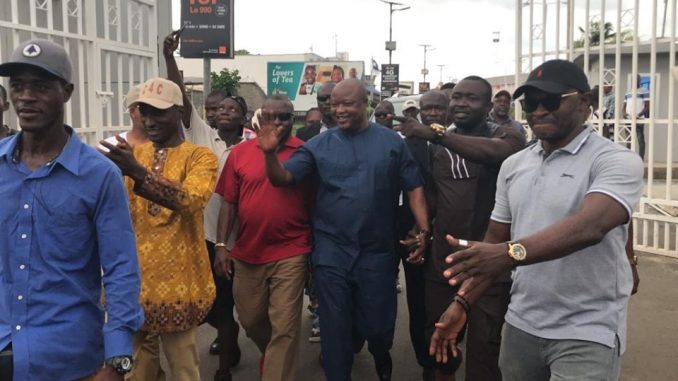 By Musa D. Ronsho
Firing Teargas at former Vice President of Sierra Leone Alhaji Sam Sumana upon his return to the country is an act that warrants condemnation around the world. Restricting Sumana's movements and forbidding him to proceed into Port Loko as they had planned goes against the democratic norms that President Bio took an oath to uphold. If no one forbade the movements and freedom to assemble, of Julius Maada Bio and his supporters while they were in opposition, why should his government trample on the rights of those opposing him? Frequently, Sierra Leoneans saw the fanfare that ensued following Bio's return to Sierra Leone between 2010 and 2018. Even during the Ebola crisis, Ernest Bai Koroma assisted him to travel and mingle with his supporters as he sees fit throughout Sierra Leone. Howbeit that now any form of gathering not in favor of his government is unacceptable? Did Sierra Leoneans give up their right to assemble, gather, celebrate, oppose, protest, and rejoice when they elected Julius Maada Bio? Does he feel so insecure in his leadership to posture himself as a blinkered, brutal, repressive, domineering, and authoritarian president?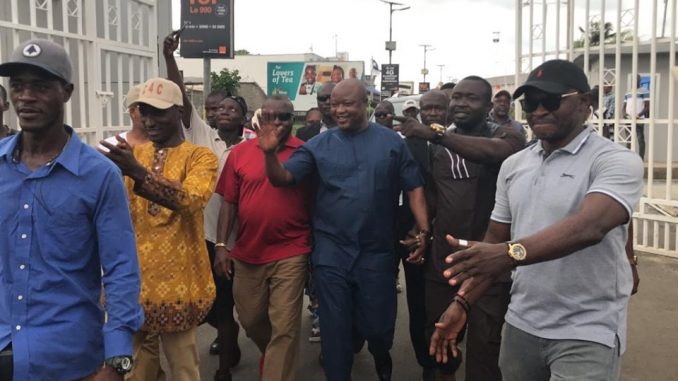 In May, Liberians gave Henry Costa a popular Liberian talk show host a hero's welcome on his return to Monrovia after an international trip. Liberians in their hundreds gathered at the airport and later proceeded to a location where the celebrations continued uninterrupted by Liberian police. On June 7, 2019 Liberians again gathered in their thousands protesting their government's handling of the economy and the unbearable hardship in Liberia. During their rally, the Liberian police were professional in maintaining law and order. They even passed out water bottles to the protesters. In Sierra Leone, every water bottle given to thirsty Liberians would have been a tear gas canister fired at unarmed Sierra Leoneans. In Sierra Leone, the Minister of Health Dr. Alpha Tejan Wurie danced among the people in Kenema and Kailahun whilst opening two medical facilities in the east. Is it only members of the government and SLPP supporters that may associate, dance, and rejoice freely in the country? Two months ago, they also stopped the former president Ernest Bai Koroma from taking part in a ceremony organized by soccer fans in Port Loko.
Julius Maada Bio must understand that Sierra Leone is NOT a police state. Sierra Leone is also NOT a 'one party' state ruled by Bio the tyrant. His officials always use the flawed argument that a police clearance is needed for all types of gathering. But while SLPP supporters gather at will without a permit, they deny clearance for all events favoring the opposition. Notwithstanding this, the heavy presence of police officers in Port Loko to stop all arrival celebrations of former VP Sumana was unnecessary. Sierra Leone is not at war, nor are citizens back to the mid-90s when the NPRC governed with tyranny. Peace loving Sierra Leoneans should not relent in drawing the world's attention to the clear fact that Julius Maada Bio in less that 2-years has turned the country into a totalitarian state controlled by his SLPP police acting under his directives to supervise in secret all the activities of citizens; his critics and opponents in particular. We should not sit aloof and allow the current repressive government control to worsen. Bio's "arbitrary exercise of power" through brutal policing with the use of life-threatening force shows Sierra Leone has slipped back to a dark past. A murky past that led to Bio's rejection in 1996 and will lead to his removal in 2023. Lunta!