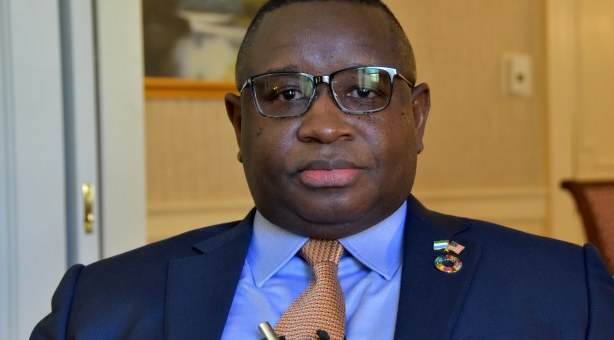 Mendes Let's Wise Up, Paopas are Endangering Our Tribe*
*By Sheku Maada Makasuba*
I want to call on all members of the Mende ethnic group to come out and robustly condemn what our own brothers are doing against other tribes, especially the Temnes and Limbas. We may jubilate today because our brothers are in power ,but they will not be there forever. Let's ponder what would be our fate when the opposition APC happens to take over power come 2023 which is possible by the way things are going.
Am a Mende but am not happy the way Maada Bio is treating the opposition and former President Koroma did not treat our own brothers in any inhuman way when they were in opposition. There are SLPP big guns who were very influential to former President Koroma, but it is not the case in this our current administration as the wife of the President is our de facto head of state.
When the APC was in power, former President Koroma employed our Mende brothers who were never members of his APC Party. Dr Dennis Sandy the current Lands Minister,, Augustine Sandy, the current Deputy Minister of Health and Sanitation, Sahr Lahai Jusu was Director of Public Dept, Mathew Dingie was Director of budget, and a host of them , but our own brothers have systematically and summarily dismissed almost all prominent APC folks and replace them with our Mende brothers who are mostly incompetent hence the slow pace of our growth.
What would be our fate if power changes in the next seconds? 😭😭 Let us as an ethnic group stand-up and advice Mr President and our brothers to be careful and be friendly a bit with the opposition. The attitude of our brothers towards the Northerners is endangering our lives and they will not be in power forever.
The tribalism, regionalism and marginalization perpetrated by these our SLPP Administration against the other tribes in the North is unfortunate and unacceptable and we should speak up if not for us but for our own children because I don't think the international Community will favour the SLPP to continue ruling Sierra Leone especially Maada as presidential candidate. What are we benefiting or enjoying as Mende people under this current SLPP administration that this President is endangering our lives for? Bo and Kenema are currently swimming in darkness which was not the case during the era of former President Ernest Bai Koroma. We have to think as Southeasterners and put our own interest above petty tribal and regional sentiments. Former President Koroma is a Northerner but what he did for us in the Southeast was unprecedented and the evidence are there to see. He built the best road for Kailahun, built one of the most advance and sophisticated hospital in Kailahun, he provided pipe borne water for the Kailahun people, he constructed roads in Bo and even the current road project in Kenema is the legacy of the APC under President Koroma, but we still voted against his party because of the menace of tribalism. Let's revisit our thoughts on politics and learn to vote for political parties that have our interest. Tribalism will not take us anywhere.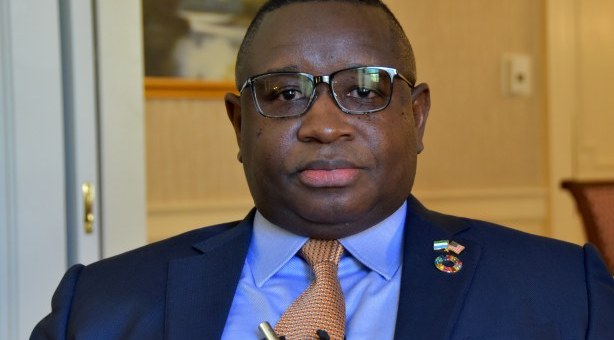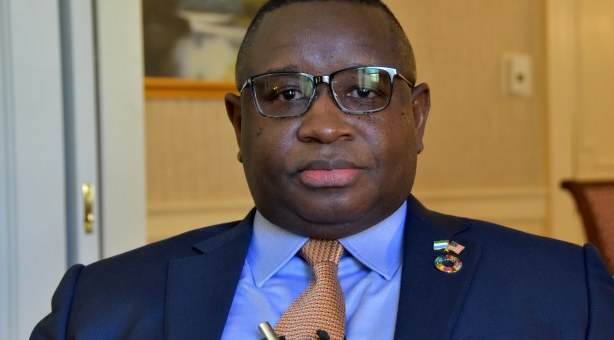 MAADA BIO, THE TRIBALIST
I want to urge all Southeasterners, especially the Mendes to critically examine the governance style of our own brothers in governance and have a rethink. Look how they are handling the Alfred Palo Conteh matter, one will see the clear dishonesty and witch hunting in that issue. How could the man took a weapon to State House with the intention to kill Maada Bio? All what transpired in that saga was a pure political set up by those who have scores to settle with the man. There are people who are still with the thought that Retired Major Alfred Palo Conteh was the brain behind their failures or dismissal from their places of work. Let President Bio be careful in handling that issue. You cannot invite the man to a meeting on a national issue and set him up that way. Our Mende brothers should realise that, they will one day exit the corridors of power and the APC would take the reigns of governance again and we are in danger because even if the President at that time would not habour any avengence spirit, but the supporters will definitely embark of retributive justice exercise and we would definitely be in absolute danger.
Let's don't celebrate over what the SLPP is doing the APC people as power will one day change hands. Let's look at the attitude of Fatima Bio and compared it to that of former First Lady,Sia Nyama Koroma, they are far apart. Fatima Bio is another key factor for the failures of this SLPP administration. Her utterances are not in consonance with national cohesion and she considered herself as part of the governance structure, forgetting she is an ordinary house wife. She is just too broad and unmannered. Those of you that are close to the President, please advice him to be careful with his style of governance as he will not be in power forever and let him control his wife especially on her utterances to the public through the media.
Corruption in this our own administration is rife and it is legalized. How could the Finance Ministry be allocating funds to the office of the First Lady as if it is an office established by the President or by the house of parliament? Let's warn our brothers to be careful. They are putting us the ordinary Mende people in absolute danger.
When President Koroma was in power, he embraced the SLPP, and many of our own brothers and sisters gained favours from his administration and his doors were always open to the SLPP. Let's be careful. We should also have it at the back of our minds that, the APC has the majority in Freetown because it is closer to the North for in the case of any unrest, we would suffer the most and they have been pushed too much to the wall. Let's watch our backs and caution our brothers in governance. Let President Maada Bio don't allow few individuals to plunge the majority of us the poor Mende people into trouble as the distance from Freetown to our homes is great.
We are in danger, I rest my case.
Culled🏋️🏋️🏋️🏋️