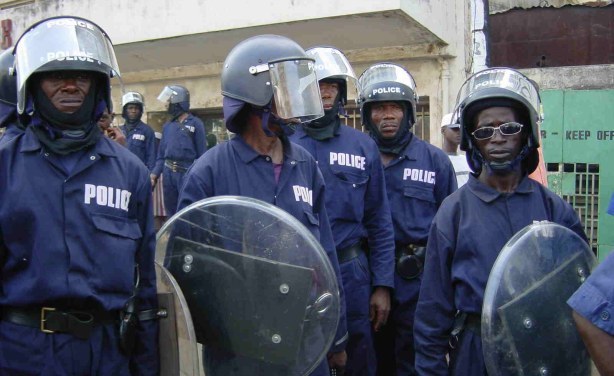 By SLP Media & Communications Unit
Whenever it is said that Sierra Leone is a progressive democracy, it reflects the ongoing processes of establishing potent and robust institutions to maintain a way of life that engenders security for private life and property and the respect of human rights and political freedoms. In making this statement, it should be clear that the essence of national reconstruction is not to rush to judgment at the performance of fledgling democratic institutions such as the Sierra Leone Police but nonetheless, recognition and a general consciousness of the need for law and order as substantive requirements to promote peace and stability.
Police brutality is therefore a reflective term, attenuating the police response to the gravity of a given situation and where the status or persona of the alleged victim is considered to be disproportionate to the police response, a presumption of a heavy handed police attempting to override the rights and privileges of the subject becomes flagrant. There is no time when police brutality becomes a veritable excuse for overzealous application of operational mandate but when the situation at hand requires forceful policing methods, then there ought to be a presumption of professionalism and an expectation that a robust police force must be well equipped to tackle a conflagrating situation with appropriate skill and dexterity.
Policing in a modern setting is always difficult and problematic. This being the case, the reporting of incidents involving policing methods are at best in themselves inflammatory when the focus is directed at the individual outside of the general consideration of the policing directives. Hence it is often posited that modern policing must be equipped at all times to tackle incidents as mundane as getting a cat stranded up a tree to dealing with fundamentalist terrorists. All in all, the requirements of a modern police force go well beyond the operational needs of resources and administrative expenses. Theirs is a requirement for training and constant up-skilling of rank and file to an extent where a level of flexibility in assessing situations are characteristic of each and every officer or commander rather than operational command structures that rely distinctly on orders from above. The need for police officers to be able to assess and deal with a situation before it embellishes itself to something much bigger to handle than when it started is a driving principle of a motivated and highly skilled force. The assumption is that the Sierra Leone Police has reached that status.  On the other hand, the pragmatic realism is that the Sierra Leone Police is rapidly extended to reach that status. Notwithstanding its constraints, the SLP is well and truly primed to attain a level of professionalism in a short period of time, given the measure of commitment and dedication to duty exercised by senior cadres.
Inspector General of Police, Francis Munu recently raised these concerns to His Excellency the President when he called for flexible resource settlements for the Police force, intimating that the financial requirements of the Sierra Leone Police may be hard pressed if put to such a rigorous and constraining stricture of periodical accounting and resource rationalization as is currently the case. The requirements for security in the face of emerging challenges of cyber fraud, cyber terrorism and cyber threats are no match for a fixed budgetary allocation. There is a case for a more reflective allocation of resources that could be much more aligned to the expropriation of social and geo-political benefits such as public safety, security, peace and stability.