The government of Sierra Leone has reported success in its battle to reduce maternal mortality rates across the country.
A fall in the number of deaths related to pregnancy and childbirth was announced at a National Maternal Death Review Committee dialogue meeting, reports the Awareness Times.
Dr Kisito Daoh, chief medical officer of the Ministry of Health and Sanitation, said the implementation of a maternal death review had been essential due to the high number of women dying every day.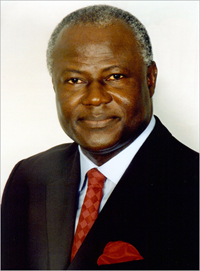 Since the beginning of the programme, the death rate has fallen from 30 fatalities a day to five, he claimed.
Even so, Dr Daoh said this figure remains too high, and the government is committed to further reductions.
He insisted that the fight against maternal death is part of President Koroma's agenda for change in Sierra Leone.
Last month, the Registrar General of India reported that maternal deaths had also fallen on the sub-continent.
Posted by Martine Ward