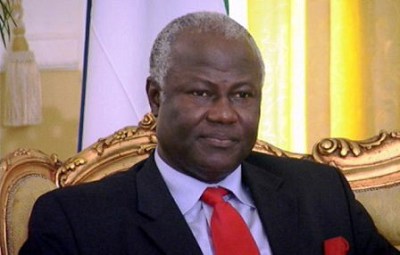 By KABS KANU :
The Board of the Extractive Industries Transparency Initiative ( EITI ) declared Sierra Leone EITI compliant on 26 April 2014 having addressed the remedial actions identified through their second validation in their 2011 EITI Report, which was published on 27 December 2013.
According to the EITI International Secretariat, the Validation Committee recommends to the Board  that Sierra Leone is designated EITI compliant and that suspension is lifted.
The Board congratulates the Government of Sierra Leone for its sustained commitment and leadership of the EITI process . The Board also congratulates the Sierra Leone Multi-Stakeholder Group for its efforts and effective leadership in EITI implementation.
Because many Sierra Leoneans may not be familiar with the EITI ,  we have decided to do a brief lecture on the organization and its processes to enable readers to fully understand the significance of being EITI Compliant .
According to Wikipidea ,  the EITI is "an international standard that ensures transparency around countries' oil, gas and mineral resources. It is developed and overseen by a coalition of governments, companies, civil society, investors and international organisations. All of these groups are represented on the EITI Board which is supported by the EITI International Secretariat. The EITI Standard has a robust yet flexible methodology, which countries adopt to address the specific issues they are facing. When implemented, the EITI ensures more transparency in how the country's natural resources are governed, and full disclosure of government revenues from its extractive sector. The idea of an "Extractive Industries Transparency Initiative" (EITI) was launched on the global stage in September 2002 by UK Prime Minister Tony Blair at the World Summit on Sustainable Development in Johannesburg. In December 2003, the EITI received official endorsement from the World Bank Group. A few years prior to this launch, civil society and company representatives alike had been lobbying for a global remedy to counter the lack of transparency around the vast government revenues from natural resources." 
What is EITI Compliance ?
According  to EITI : " To achieve Compliant status a country must, through EITI Validation, demonstrate compliance with the EITI Requirements. Validation is an essential element of the EITI as an international standard. It provides an independent assessment of EITI implementation, and makes recommendations for strengthening the process. An independent validator carries out the assessment. The EITI Board, through the EITI Secretariat, oversees the Validation process and reviews all Validation Reports. If the Board considers that the country meets all of the EITI Requirements, the country will be designated asEITI Compliant."
The achievement of EITI  Compliance status is another graphic example that Sierra Leone, under the outstanding leadership of President Ernest Bai Koroma , is ever moving forward in complying with international standards of transparency and accountability in governance and the management of the country's natural resources.