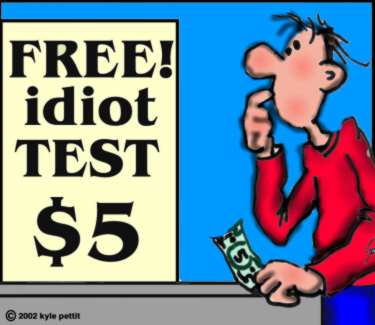 People  who understand what they read will realize that  apart from the Hon. Robin Farley who vowed that he will campaign for a third term for President Ernest Koroma, neither this Publisher nor  the Special Executive Assistant to President Ernest Koroma ( SEA), Dr. Sylvia Blyden  made similar calls.  It is therefore foolish for anybody to say that officials of government have made calls for a third term at Facebook. Also, Minister of Transport and Aviation , Leonard Balogun Koroma made his call outside Facebook, like Farley . The only two people in the government who discussed the third term issue  at Facebook were your humble servant and Dr. Blyden , and neither advocated for a third term.
Senility appears to have overcome some of those casting insinuations at us   in their poorly-writing diatribes in  online newspapers. For the sake of innocent readers,  I will  repeat here what was said by me at Facebook .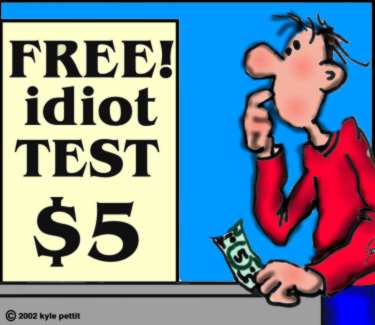 Nowhere in my article at FACEBOOK  did I say that President Koroma will be  seeking  or should seek a third term. What I said was that IF IT BECOMES AN OVERWHELMING NATIONAL CALL AND THE PEOPLE DEMAND IT  , President Koroma deserves it by dint of the marvelous work he has done for Sierra Leone. I was responding to an article by Mr. Foday Morris. Talking about  the context of my statement ,  those whose heads are not buried in the sands of ignorance   but are fully active and reading with understanding all the  posts being made by agents of the opposition on Facebook know that  the propaganda of the opposition is that President Koroma had done nothing for Sierra Leone and the sooner he left, the better .
I was trying to emphasize the enormity of the fact that President Koroma has in fact accomplished a lot  for Sierra Leone and  unlike what the opposition felt  about him, he has done so well that if the whole nation should rise up and overwhelmingly demand a third term, the President merits it. Unless the English Language has suddenly changed its rules for determining the meanings of statements, this is not the same as saying that the President must seek a third term. It is only focussed on the fact that the President merits it. I did say also that if Robin Farlay succeeds in his quest, this third term issue would definitely come up and there is nothing wrong in beginning to discuss it now. My statements have been completely taken out of context.
The two-fold problem is that ,  FIRSTLY,  there are too many people out there who are  angry with those  within and  are very good at picking fights with them , distorting what some of  them say to deliberately get at them  , as if they are responsible for these people  being out in the cold. Some of the statements being made are very disappointing  and unnecessary , especially coming from senior citizens from whom much is expected.  Speech from people we would want to respect for their age  must be seasoned with the salt of  CONSIDERATION , TACT , WISDOM and RESPECT for the rights and feelings of others . That you know the President does not give you licence to ascribe motives to others from the figment of your imagination. There is also no need  to be rude and to inject wrong motives in other people's opinions. Launching unnecessary and unprovoked  attacks at people for expressing their opinions is very unbecoming of those we would want to hold up as respectable models in the community because of their age. When we return fire for fire and pay back their rudeness in kind , people in our community , who do not handle matters fairly , will begin to blame us for responding . I will hold back my peace and not respond in kind because I am tired of these appeals and blames and what is more, much more is expected of me.
The second problem is that too many people are ignorant of the nuances of the English Language . They read without understanding the undertones of articles. They respond both out of   ignorance and  miscreancy.  Without taking their time to understand what others say, they  pour out  venom that is uncalled-for in the circumstances. Please let us try to understand what we read before we write  and make  rude comments  and wrong allegations about others .Let us avoid  levying  accusations at people  out of ignorance and lack of understanding .  This is primarily why many senior citizens have lost their respect in our community. Society no longer holds them up as examples of wise reasoning and seasoned speech  from which  their younger ones can learn .
And by the way, are people no longer entitled to their opinions ? Should people become victims of verbal insults for simply expressing their opinions ?
Even Sylvia Blyden did not advocate for a third term . The article below, culled from AWARENESS TIMES,  has been reproduced by us to give our readers the perspective of another newspaper on the issue of people reading without understanding . Too many people are becoming cyber-bullies in our community , trampling on the rights of others to express their opinions. It is a shame, especially coming from those we think should respect themselves in our community.
READ THE AWARENESS TIMES ARTICLE  AND HEAR ANOTHER PERSPECTIVE ON THIS MATTER :
Special Executive Assistant (SEA) to President Koroma at State House, Dr. Sylvia Olayinka Blyden, has called for an end to "intimidation and browbeating" of citizens who are calling for the constitution to be amended to allow a third term for Sierra Leone Presidents. According to Dr. Blyden, she was personally not in support of such a third term or extended tenure of office "for any Sierra Leone President" but she went on to urge for respect to be given to those other citizens holding various schools of thoughts on this debate.
Dr. Blyden reminded that a true democratic culture includes the basic tenets of freedom to hold opinions, freedom to impart ideas to the public and freedom of speech. She frowned on citizens insulting compatriots who do not share their opinions. Afterall, she pointed out, those saying "AFTER U, NA U" are merely exercising their rights to freedom of expression.
Dr. Blyden also opined it is distasteful for certain persons to make sinister comments that forebode evil intents. One such is open threat from some quarters that a scenario similar to one which saw brutal destruction of lives and properties in Ivory Coast, might also befall Sierra Leone. Please See Below for full Facebook Op-Ed.
Let Freedom of Speech Reign!
'After Gbagbo na U' or 'After Merkel na U?'
By Dr. Sylvia O. Blyden
Culled from SIERRA LEONE ISSUES
Ladies & Gentlemen of this noble SIERRA LEONE ISSUES Facebook group, I wish you all, blessed and peaceful 53rd Independence Anniversary celebrations. Now, I want you to give me your honest thoughts on this raging 'Third Term' debate. Personally, I do not support a Third Term bid for any Sierra Leone President. I also find this talk of "Extra Time" to be self-defeating because extra time is only given when goals could not be scored in 1st and 2nd halfs or the team injured itself. However, I am humble enough to know my singular opinion cannot be forced on others opposed to it.
This is why I do not like the on-going intimidation and brow-beating of those in support of Third Terms and Extra Times. They are being treated as if they are not entitled to hold such opinions or worse still, they are labelled as sycophants and unpatriotic. Wow!
German leader Angela Merkel is currently serving her third term in Office. She is here shown in a warm handshake with President Ernest Bai Koroma during one of the President's visits to Germany. No-one threatened Germany with 'Gbagbo' when Merkel contested for a third term.
Some of the intimidation tactics being deployed are sinister and forebode pre-planned evil. For example, when excited youths chant "AFTER U, NA U" in support of a Third Term for the president, I hear few folks retorting with a sinister "AFTER GBAGBO, NA U". This gives a bizarre impression as if any attempt to seek a third term for President Koroma, will result in crimes being committed against humanity for which President Koroma will follow Ivorian President Gbagbo to The Hague.
Well, maybe they should be informed that the current Head of Government in Germany, Chancellor Angela Merkel was first elected in 2005, got re-elected in 2009 and AGAIN was re-elected for a Third Term in 2013. She is peacefully leading Germany right now in her THIRD TERM and in 2017, she could go for a fourth term in Germany.
Tony Blair gives two thumbs up on the day he was elected into a Third Term in Great Britain. Another recent British Prime Minister Margaret Thatcher was also elected into a Third Term.
Winning a third term has not landed Angela Merkel into jail. Rather, it has strengthened her position as 'the most powerful woman' in world on FORBES and TIME magazine lists. So if Germany elected a Head of Government into a Third Term, then maybe the real back-talk should be AFTER MERKEL, NA U and not AFTER GBAGBO, NA U.
In other words, after Merkel's win of a third term, it should not be surprising if Koroma also wins a third term – should Sierra Leoneans decide they want their constitution changed to allow this.
If United Kingdom elected Margaret Thatcher into a Third Term and also elected Tony Blair into a Third Term, it is not abhorrent for Sierra Leoneans to be given the choice of electing their President into a Third Term.
I am against a third term but what about you? What do you say? Let me hear your views. I will respect all views expressed.