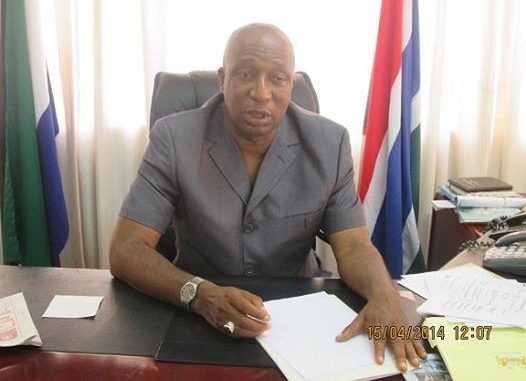 In a bid to contribute their own national quota to eradicate the deadly Ebola virus not only from Sierra Leone but the West African region as a whole, the National Telecommunications Company (NATCOM) in collaboration with the International Telecommunications Union (ITU) and the World Health Organization (WHO) have organized a two day Regional Ministerial Consultative meeting in Freetown scheduled for August 26th and 27th 2015.
As a result of the above, NATCOM's Commissioner Dr. George John Komba'Kono and Cooperate Secretary Salamatu Fonti' Kanu are in The Gambia and Senegal to officially invite Health and Communications Ministers of both countries to attend this all important meeting in Sierra Leone.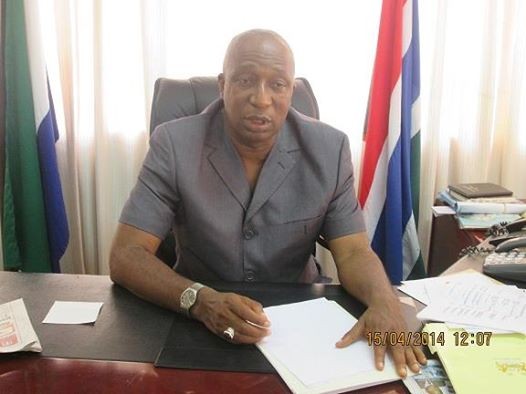 Speaking to Dr. Komba'Kono and Madam Fonti'Kanu in my office in Banjul, they explained that the regional meeting is on how to finally eradicate the Ebola virus. They added that the meeting will also include Health and Communications Ministers and Telecommunications Regulators in the African Region (Guinea, Liberia, Cote d' Ivory, Ghana and beyond).
According to Dr. Kombo'Kono the meeting among others will discuss countries experiences in the management, prevention and control of the Ebola virus and further discuss the use of information and communications technologies in its prevention, management and control of the virus.
He further explained that the International Telecommunications Union (ITU) in collaboration with WHO will introduce experiences in the use of telecommunications technologies in the prevention and management of the Ebola virus and other epidemics in future. "The ITU and other Member countries and partners will also introduce the use of big DATA in detecting and controlling epidemics such as Ebola and other virus outbreak of public health importance" he informed.
The Commissioner and the Cooperate Secretary took the opportunity to register their gratitude to Ambassador Soulayman Daramy and Embassy Staff for hosting them and getting their contacts with the Gambian government. They also extended their best wishes to President Yayah Jammeh and his government.
BY:- Ralph Ese'Donnu Sawyerr,
Information Attaché,
Embassy of Sierra Leone,